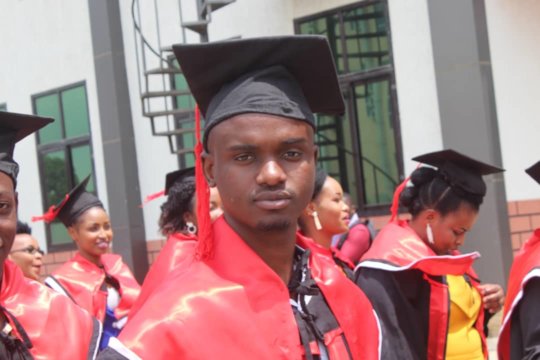 This has been quite a year. You might call it a doozy. But at Project Wezesha, we have some wonderful reasons to celebrate before we bid 2020 farewell.
Our First University Cohort Graduates
First, we are so proud of Dibeit, Tumsifu and Saidi who have all graduated from university! Dibeit and Tumsifu recently enjoyed their graduation ceremonies. It brought us a lot of joy to see Dibeit in his cap and gown, beaming with his classmates. We're looking forward to finding out where he finds a job with his new higher ed degree!
Toward completion of his degree in Accounting and Finance, Saidi wrote a research paper entitled "The contribution of the budgeting process in achieving organizational goals." In a What's App message to Rai, he explained his post-university plans, which center on supporting Tanzanians like his parents who are subsistence farmers with minimal financial literacy.
Saidi wrote, "I will be providing an education about how to save money in the bank, through opening an account. Most, if not all villagers, after harvesting and selling their crops, save their money in their houses. Also, I will provide financial accounting education. Not only that but also I will provide economic education about diversification of the economy, and share ideas with the farmers and peasants about how to improve their economy through agriculture and domestication of animals."
We'll share pictures of Saidi and Tumsifu's graduation ceremonies soon!
The Next Generation of University Students
Our second cohort of university students - Ezra, George, and Simoni - have all returned to start their second year of university studies.
Our third cohort of students pursuing post-secondary education have also reported to their colleges. We added Muhsini, the cousin of Saidi who comes from Kiganza Village. We have known Muhsini since he was a young boy. His parents supported him through secondary and high school, and now we are happy to step in and offer our support.
In addition, Sospeter (The General) and Anzaruni are attending Sumbawanga Clinical Officers Training Center in Dodoma. They are each pursuing a 3-year diploma in clinical medicine. Felisiano is pursuing a 3-year degree in Business Management in Dodoma. We expect great things from each of them and know they are up for the challenge.
We are so grateful for the generous support of two donors, husband and wife team Firoz and Shamim, who have committed to covering the educational expenses for Sospeter, Anzaruni and Felisiano until they graduate. We made this short video - Donors Make Dreams Come True - which shows these young men extending their gratitude to Firoz and Shamim. The young men's parents were overjoyed as well. They are so proud of their sons and know they will make their families and communities proud.
We are also proud to report that the following young men have completed Form 5 and will begin Form 6 next year. It looks like we'll have our fourth cohort of university students before we know it: Congratulations to Mayani, Hamisi, Lameck, Malick, and Yohana.
Amahoro Secondary School Makes Top Ten in School Rankings!
In 2015 the Ministry of Education, the regional commissioner and the local leadership of Mgaraganza Village opened Amahoro Secondary School, which Project Wezesha spearheaded and funded with the generous donations of many supporters. This was the first secondary school in Mgaraganza, a village with hundreds of children. It also became the secondary school for many students living in villages located on Lake Tanganyika, who previously had to walk almost 2 hours to reach Kagongo Secondary School.
In its first years, Amahoro Secondary School was performing like a new school -- that is to say, not well. They didn't have many resources, there was no laboratory for science subjects, some classrooms were still under construction, they didn't have enough desks and chairs for all students, and there was a shortage of toilets to serve students as their numbers increased over the years. They also lacked electricity and therefore had no way to make copies or print materials for the students, and no opportunity to offer evening tutoring support. With these and other limitations facing the school, Amahoro students were not performing particularly well on national exams, which both affected the school's ranking as well as the students' prospects of attending high school.
Over the years, Project Wezesha has run several campaigns to address some of these shortcomings. With the help of rock star supporters like Shelmina, Minaz and Kate -- who each bring impressive networks of generous donors -- we were able to furnish all classrooms with desks and chairs, as well as add additional latrines. The students were thrilled about this!
In addition, Shelmina and Minaz -- a power couple who we fondly refer to as Amahoro's Guardian Angels -- launched a fundraising campaign in April 2020 commemmorating Shelmina's 60th birthday. Despite the emerging panic around the Coronavirus pandemic, their friends and family contributed thousands of dollars! With the capital (over $30,000) raised through this fundraiser, Project Wezesha was able to coordinate the following:
Our general contractor, Isaya and his team completed the floors in every single classroom;
They plastered and painted the walls in each classroom;
They built a feminine care facility for the girls so their periods are no longer a reason they stay home;
They installed a 5,000 gallon water tank;
Carpenters in Kigoma built and installed windows and doors in each classroom;
We commissioned a solar power company to install solar panels on the school; and
We provided a photocopy/print machine, plus 5 Dell computers for the teachers.
This fall, teachers and students were able to stay later at the school to prepare for the important Form 2 and Form 4 national exams.
What was the impact??
Amahoro Secondary School jumped in rankings and now places 4th overall among ALL government schools in the Kigoma Region!! We would have been pleased with any top ten finish, but 4th place! The teachers and the students put so much time in to prepare for these exams. Congratulations!! Hongera sana!! What an accomplishment and what a community effort! With this boost in confidence, the teachers and students will continue to work hard and aim for the top spot.
Staying past dark and being able to print mock exams for practice was only possible due to the amazing support received through Shelmina and Minaz's network. It goes to show how much community matters -- we are rarely one person, acting alone. Progress and success require collaboration, compassion, trust, and believing that anything is possible when we work together!
The Season of Giving
With each success, we see more opportunity to support our students as they pursue their academic and life goals. With 4 students in university, 3 students in college, and five students likely to begin university in 2021, we could really use your support! University fees for Simoni, George, and Muhsini are $1300, 1300, and $1500 respectively for the year. We anticipate similar costs ($1200-1500) for each of our Form 6 students, when they matriculate next Fall. Now is the time for us to raise the money needed for our 2021 budget. Here are some ways you can help:
Click 'Give Now' (below) and make a contribution of any amount today.
Let us know if you'd like to sponsor one of the students for 1, 2, or 3 years.
Tell your friends about our work and see if they'd like to contribute.
Donate for the holidays in honor or memory of a loved one.
Begin your own fundraiser through GlobalGiving and see how much you can raise through your network.
We can offer any support you need as you select a giving plan. You can email us at projectwezeshatz@gmail.com. We look forward to hearing from you!
I often note that our work is a drop in the bucket in the grand scheme of life in the world, in Tanzania, in Kigoma, in each village -- but we know it matters and it does make a difference. (This folktale told by the Nobel Peace Prize winning Kenyan author Wangari Maathai serves as our reminder.)
The ripple effect of our work is immeasurable and we can't do it without you!
Thank you! Asante sana!
With much gratitude,
The Project Wezesha Team
Rai, Lucas, and Madaga
*Girls Education International is the fiscal sponsor for Project Wezesha
*Project Wezesha is the in-country partner of Girls Education International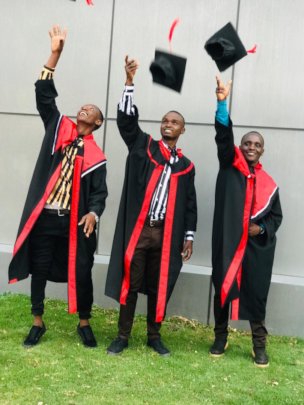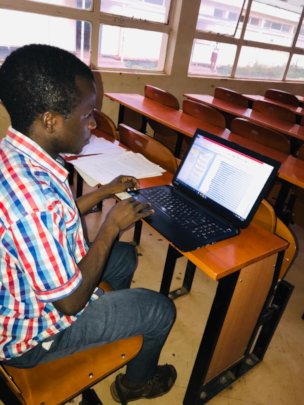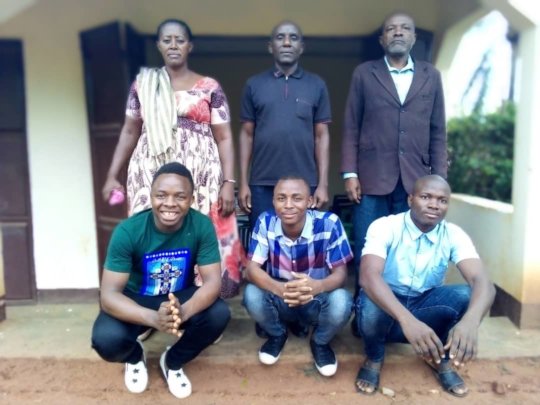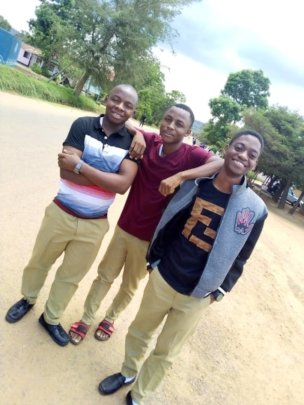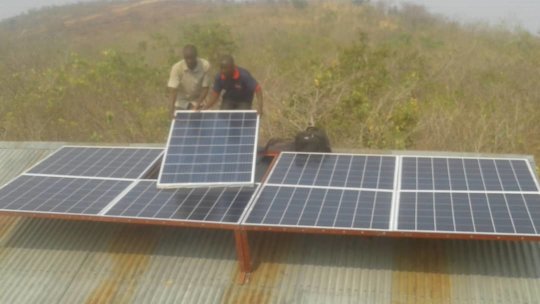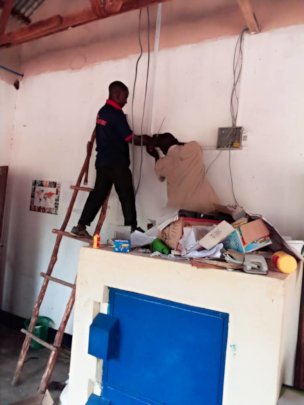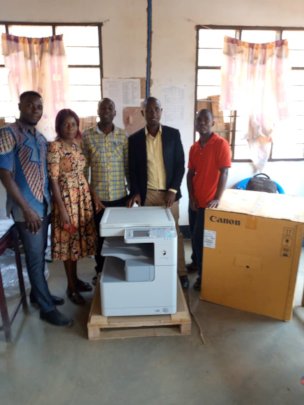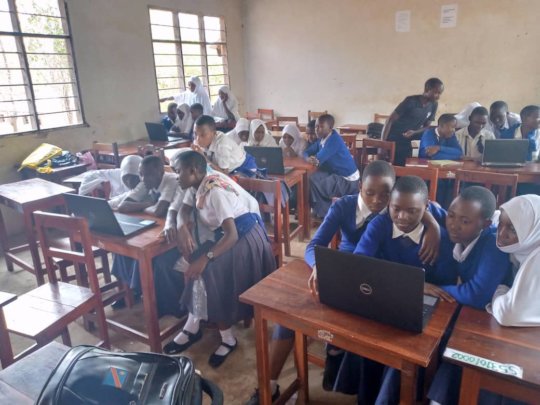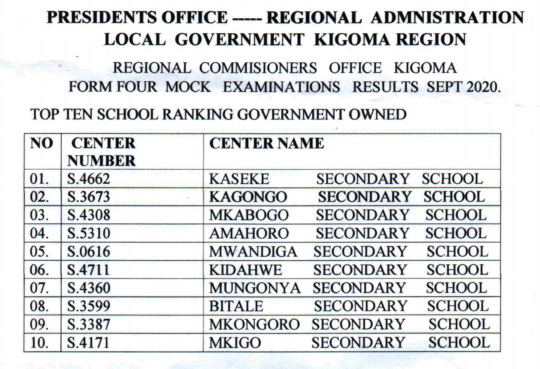 Links: