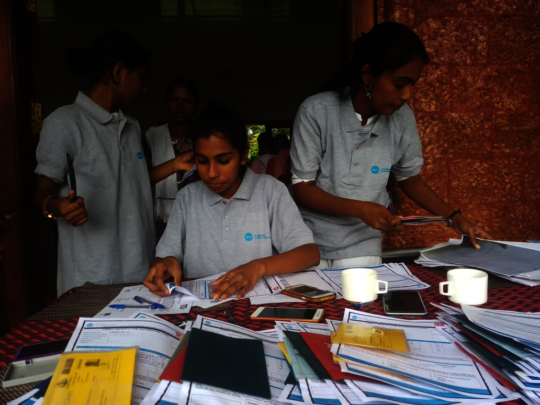 Dear Patrons,
We thank you for your generous support for supporting our campaign "Urgent SOS for Flood affected People - Kerala".
The south west monsoon in Kerala started in the last week of May and the torrential rains continued in the state of Kerala since the third week of July 2018. Many districts in Kerala grappled with severe flood situation and most of the districts in the coastal, middle and high ranges of the state experienced serious issues due the heavy rainfall. This sort of calamity last happened in Kerala in 1924.
Our Emergency response team rushed to Wayanad district of Kerala as soon as the flood situation got worse. We collaborated with district administration and other NGOs and zeroed in on the villages where the relief support has been scarce. These villages are mostly inhabited by tribals and they were living in houses built by Government. These villages are sparsely populated and are in remote locations. Their houses have been destroyed and they have lost their belongings.The relief kits distributed contains toothbrush, soaps, shampoo, cotton, plastic mugs, buckets, tarpaulin, sanitary napkin, blankets, mosquito nets and other necessary items. Till now 500 kits have been distributed.
Now our focus is on rehabilitating the affected families. At present, we have identified 2000 such families. In the recovery phase, IGSSS will support the most vulnerable tribal families in Wayanad with livelihood support. We would be supporting agricultural activities for small and marginal farmers, livestock support and livestock shelter construction for landless/tribal families, seed money to women headed households for small enterprise building and creating alternative livelihood opportunities as pilot initiatives [Mushroom, Sericulture, skilling]
Your continued support can help us to reach out to more villages and communities in Kerala.
With Gratitiude,
Indo-Global Social Service Society