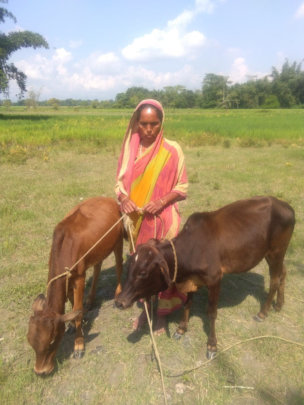 Dear Patrons,
Thank you for your continued support to or efforts for providing relief to the victims affected by severe floods in eastern parts of India.
We are sharing a story from the field of how your support creates tangible positive change in the lives of peple affected by floods.
Mrs. Khatun from Chirang (No.1 Chowrabari) in Assam represents one such household who witnessed one of the worst floods in nearly a decade. Her family largely depends on agriculture for their livelihood. However, the unusually high rainfall this year and subsequent flooding left heaps of sand in acres of paddy fields destabilizing the very source of livelihood of small and marginal farmers settled across the river basin.

She narrated how they could barely save their lives and found shelter on the embankment along with many others in distress. With no other means, they survived on dry ration supported by the government in the initial days and lived in extreme insecurity. Mrs. Khatun was helpless, unable to feed the family and to meet their basic needs decided to sell off their cows. However, upon returning home there was nothing to restore. Her livestock was dead, stored grains were contaminated by fungi and houses were about to collapse.

After losing almost everything, Unconditional Cash Transfer (UCT) support, as expressed by Mrs. Khatun , was a great relief and provided at a very crucial time. She bought a pair of heifer (young cow) with the cash support she received from IGSSS with the hope that it will generate income for the family in the long run.
Your generous support helps us to reach out to greater number of beneficiaries on the gound.
With Gratitude,
Indo – Global Social Service Society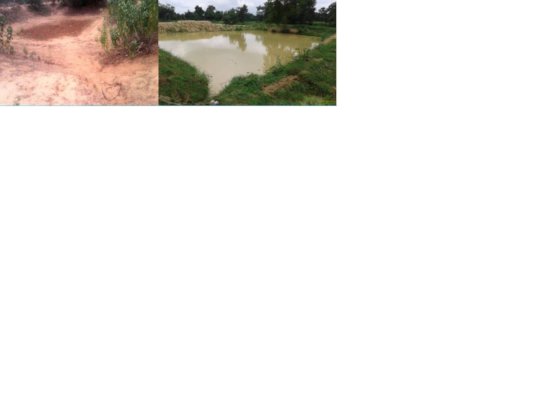 Thank you
Dear Patrons,
We thank you for your generous support for supporting our campaign "Gift Life to 1000 water-starved families in India".
The construction of the jalkund (water harvesting structure) in 6 villages of Karlamunda block was successfully completed. Together with active participation of the local community members and your generous support, we worked to provide much needed access to water.
The area was marred by heavy rains during monsoon season and the water harvesting structures were able to withstand the heavy downpour.
This will help in recharging the ground water and improve soil moisture.
Your invaluable support will certainly help the impoverished community to face the future with dignity.
With Gratitude,
Indo-Global Social Service Society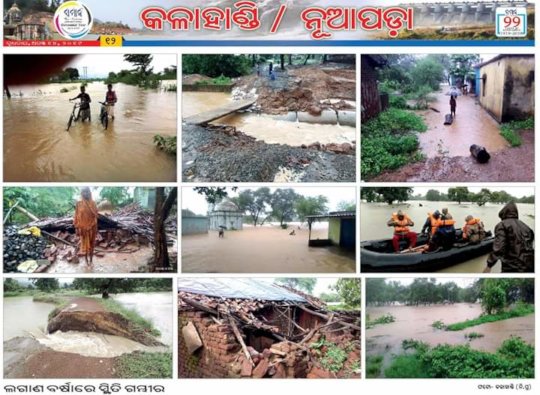 Dear Patrons,
We thank you for your generous support for our campaign, "Support Victims Affected by Cyclone Fani in Odisha".
Your support helped us to bring in certain amount of normalcy in their lives.
Unfortunately, the region is experiencing heavy rainfall and lots of major roads have been flooded.
Local government officials are identifying the areas vulnerable to flood and water logging in advance, and urged the field officials to remain prepared to evacuate people from vulnerable locations to safe shelters, if required. We are on the ground and working with locals to assess the emerging situation.
Your generous support can help us to expedite the relief work and help the people stranded with necessary materials.
With Gratitude,
Indo – Global Social Service Society
WARNING: Javascript is currently disabled or is not available in your browser. GlobalGiving makes extensive use of Javascript and will not function properly with Javascript disabled.
Please enable Javascript
and refresh this page.