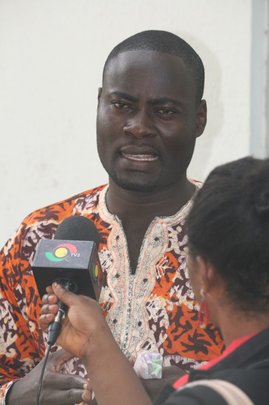 This quarter Challenging Heights field operations team has continued to make strides in empowering communities to fight child trafficking and child labour. One of the most significant events that occurred in this quarter was a press conference that was held by Challenging Heights to take action against child trafficking on Lake Volta. The field operations team, members of the Community Child Protection Committee (CCPC), and staff of the Challenging Heights Hovde House were all present for interviews and releasing the press statement. This conference was vital to our work to raise awareness to the media about the 49,000 children engaged in child labour on Lake Volta.
Our shelter manager, Linda Osabutey has also made important contributions in our work this quarter as she traveled to New York City as part of the Ghanaian Women's Social Leadership Program. In New York, Linda attended various workshops on strategic planning, social entrepreneurship, and community organizing. Linda has also developed a mentorship program that strives to empower thirty girls from two communities in the Central Region of Ghana. Some of her empowerment workshops include helping the girls learn about their rights, influencing positive change, and finding ways step out of traditional gender roles. Linda continues to be a positive mentor as she empowers young women and girls to stand up for their rights and advocate for the rights of children in their own communities.
Thank you for your continued support to assist us in empowering communities to fight child trafficking and forced child labour in Ghana!
Links: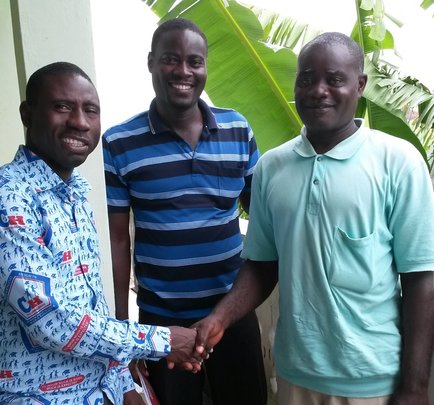 During the past few months, we have had incredible success stories in our work to empower communities to fight child trafficking.
One of the most noteworthy achievements we have seen in this quarter was the prosecution of a child trafficker after the rescue of a child that had been re-trafficked into the fishing industry. During a recent monitoring session with previously rescued children, the Challenging Heights field operations team discovered that one of the children had been re-trafficked to Lake Volta. Challenging Heights was able take immediate action to report the incident to the police and, with the help of a Community Child Protection Committee, help ensure the child made a safe return to his home community. The child's grandmother, who sold him to a child trafficker for approximately $31 USD, was prosecuted and sentenced to 5 years in prison. The police are still working to prosecute the intermediary and child trafficker.
Your donations continue to make it possible to regularly monitor the children that have gone through rehabilitation and reintegration at Challenging Heights. This monitoring involves meeting with parents or guardians and teachers to ensure that the child's emotional and physical needs are being met through a safe living environment and continued attendance and participation in school. Additionally, Challenging Heights programmes staff was able to provide children that had been rehabilitated earlier in the year with new school uniforms, school bags, and shoes to help minimize the financial burden placed on parents to keep their children in school.
Thank you for continuing to support our work to keep children in school and away from child labour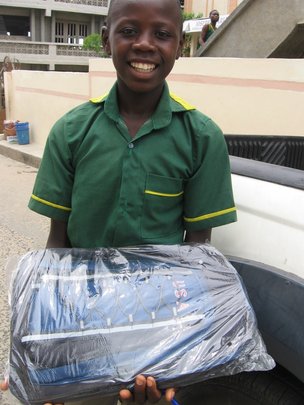 Links: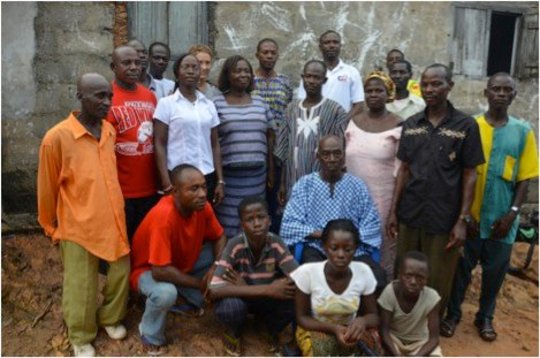 We have made some significant strides in the past three months in our work to empower communities to fight child trafficking and the worst forms of child labour. Over the last couple months we were able to successfully reintegrate 27 children back into their communities after undergoing rehabilitation at the shelter. Additionally, we provided 49 families with microloans to help them start or expand their businesses.
One really exciting achievement we were able to accomplish in this quarter through our work has been the rescue of 9 children from slavery by their own communities! These 9 children are now undergoing rehabilitation at our shelter before they will be reintegrated with their families. This voluntary return from slavery was made possible by the work of our 14 Community Child Protection Committees (CCPCs), 7 women's groups, and over 10 Child Rights Clubs. Furthermore, it shows that our work and investments in the communities, in the form of community sensitizations, clubs, and workshops, are paying off and having an effect on the community members and support groups. It is exciting to see communities taking ownership of combating child trafficking and insisting on a secured, protected and dignified future for all children!
All of these accomplishments were made possible because of your generous support, so for that, we thank you! Thank you for continuing to support our work, it is really valuable to us in that we are able to continue to work with our community support groups to advocate and provide community sensitization to prevent child trafficking and the worst forms of child labour in various communities across Ghana.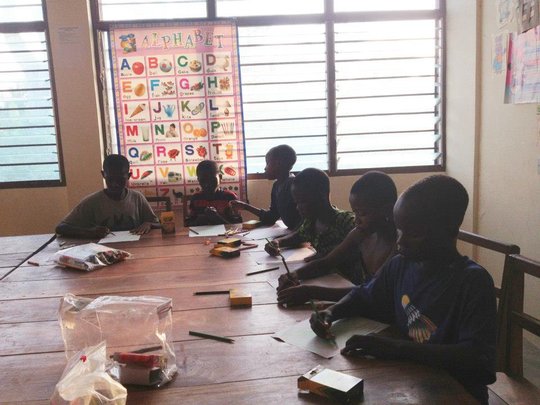 Links:
WARNING: Javascript is currently disabled or is not available in your browser. GlobalGiving makes extensive use of Javascript and will not function properly with Javascript disabled.
Please enable Javascript
and refresh this page.