Ali is an 8-year old from Chechnya. Already he spent half of his life fighting for his life. He was diagnosed with B-cell lymphoma in 2015 and spent two years in treatment. Just a month after his family thought he was cancer-free, Ali had a relapse. In June 2018 he underwent stem cell transplant from his older brother, but his remission lasted only 3 months. The doctors in Moscow then attempted a cutting-edge procedure: therapy with CAR T-cells, which appeared successful at first, but in only three months Ali's cancer returned. At that point, Ali's family was told that no further options were available for him in Russia.
However, there are clinical trials and newer medications available in developed countries around the world. In Israel, therapy with an experimental drug, inotuzumab, was available, and Ali's family flew there to take one last chance to bring Ali into remission. And it worked! Ali had one injection of the drug and already all of cancer in his blood went away. After another injection and additional testing, Ali would have to proceed to a second stem cell transplant to strengthen his remission.
Ali is a happy, active kid who misses his family, siblings and friends dearly and cannot wait to go home. At the same time, he understands how important it is for him to finish treatment however difficult and painful it may be. Your support for kids like Ali is invaluable and we greatly appreciate your help! Our grant of $1,000 will go to help Ali's family with their travel and living expenses in Israel and will help alleviate the financial burden of cancer.
Thanks again for your support and have a great summer!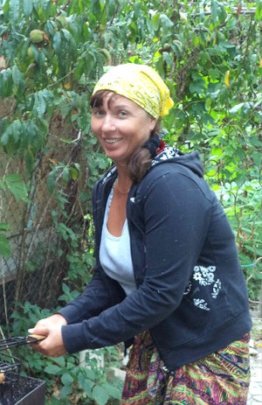 Our latest support recipient is Elena, a widow from Volgograd. She was initially diagnosed with acute myelomonoblastic leukemia in 2011. Her son Pavel was 7 years old then, and he spent a year living with his 77-year old grandmother while his mom was hospitalized. Eventually, Elena recovered and returned home. Things went back to normal: Elena worked as a pharmacist, while her son was doing well in school. Every summer they went to vacation at Black sea resorts.
Unexpectedly, in April 2018 Elena had a relapse of her disease. She had to start chemotherapy again, and this time she also needed bone marrow transplant from a donor. There were no matching donors in Russian registries, but potential donors were found abroad. The cost of the search is 18,000 euros, plus additional charges to deliver transplant by courier. This is Elena's only chance to beat her disease and see her son grow up. Pavel is currently 14, and he cannot imagine his world without his mom. His grandmother is very old and frail now, and she no longer leaves her house.
Thanks to your help, we were able to pay off Elena's debt to the donor registry in Germany. Three weeks ago she underwent stem cell transplant from an unrelated donor and she is now recovering. She feels rather well overall, but is not yet allowed to get up due to a blood clot that formed in her vein and requires therapy with blood thinners. Thanks again for supporting patients like Elena who have few people to turn to for help. We are wishing her the speediest recovery!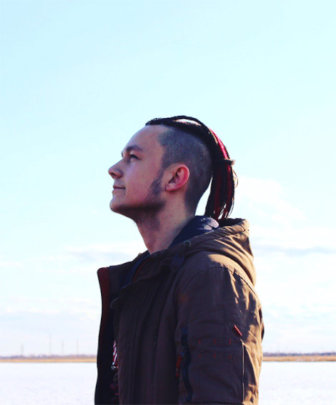 Sometimes the medications we purchase as part of this project get distributed to several patients at once, or the purchase is part of the future supply in case of an emergency. Still, we wanted to bring you a few of the patient stories to illustrate why your support is so important and who the beneficiaries are.
Some of the patients are young people just starting out their lives and already facing a mortal danger: Alexander is only 19, but he is already a veteran of cancer battles. First diagnosed with lymphoma 6 years ago, he had numerous cycles of chemotherapy and radiation, then further treatment in Korea after a relapse. In 2016 Alexander returned home and began trying to restart his life - he started studying IT in college and got a telemarketing job. Unfortunately, cancer recurred once again 20 months later. This time, he traveled to St. Petersburg for therapy with a new immunotherapy drug. The therapy worked! By now, Alexander completed 24 cycles of treatment and continues to respond.
Other patients are approaching middle age: caring for their own children, supporting their aging parents, and also dealing with mounting financial pressures due to cancer. Olga is 47, elementary teacher by profession and a mother of two kids. Like Alexander, she has been fighting lymphoma for a long time - almost 10 years. During that time she underwent 26 cycles of chemotherapy and became resistant to traditional drugs. Immunotherapy offered her a different approach to treatment that mobilized her immune system to fight cancer. Olga is now doing well and needs to continue this therapy.
Your help provided an immeasurable relief to patients like Alexander and Olga - not only monetary, but also emotional, as a show of support and care. Thank you so much for your kindness!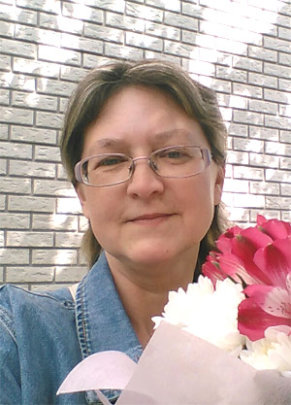 WARNING: Javascript is currently disabled or is not available in your browser. GlobalGiving makes extensive use of Javascript and will not function properly with Javascript disabled.
Please enable Javascript
and refresh this page.