Dear supporter,
On October 19, GlobalGiving.org is matching at 30% all online donations up to $1,000 per donor per project! There is $100,000 available in matching funds starting at 12:01 am EDT until 11:59pm EDT or until matching funds run out. In addition to the 30% match, GlobalGiving is offering a $1,000 bonus to the project that raises the most funds that day and a $1,000 bonus to the project that receives donations from the most individual donors!
Please join us on Wednesday and help us support cancer patients who need help with lodging expeses! Our first check will go to St. Francis Hospital in Greenville, South Carolina, which arranged lodging for two lymphoma patients from Russia and Ukraine. They have already been treated for almost six months under free expanded access study and are in remission, but need to undergo a few more treatment cycles to strengthen the result.
Thank you for your kindness!

Links:
My name is Clinton Misamore. I serve as the Field Program Officer for GlobalGiving. Over the past three months I have been visiting GlobalGiving projects throughout Russia. On June 2nd, 2011, I had the unique opportunity to visit with the Advita Fund country staff. I was also fortunate enough to be given a tour of the medical research and treatment center where Advita Fund works in collaboration with the hospitals doctors and nurses to help treat sick patients.
After speaking with Advita Fund USA as well as their country staff in St. Petersburg, it was clear that the work this organization is engaging in comes from the heart and produces significant deliverables for the cancer victims. In addition to sourcing bone marrow donors, Advita Fund also engages in a range of other high impact activities including but not limited to the following:
- Buying medications for cancer patients
-Donating supplies to the hospitals
-Subsiziing patient treatment not covered by insurance
-Paying accommodation expenses for out-of-town patients
-Altering the mentality of how sick people are perceived
-Passionately improving livelihoods-- one by one
The work that Advita Fund is implementing is of great value. It was an amazing personal experience to find out more about the impact that these bone marrow transplates can have and I was extremely pleased to see just how developed Advita Fund truly is. They are a well established organization and highly regarded within the NGO community in Russia regarding cancer treatment. Thanks again to Marina, Pavel, and everyone else who made this visit possible. GlobalGiving is proud to be in collaboration with such a top notch organization and we look forward to working with you in the years to come.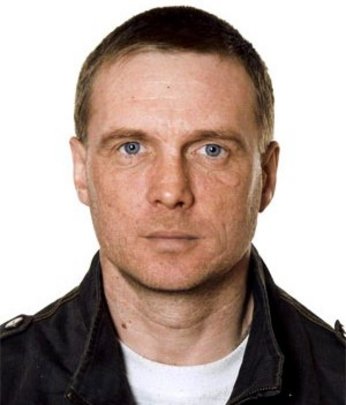 Dear Friend,
We've used the money we raised during June's matching donation campaign to help Andrei Arkhireev from Novgorod who urgently needs to find a bone marrow donor. He has been ill with acute myeloid leukemia since July 2010, and transplantation is his only chance to live. Thanks again for your support of cancer patients!
~~~~~~~~~~~~~~~~~~~~~~~~~~~~~~~~~
Дорогие друзья,
те пожертвования, которые мы собрали в июне, были переведены на поиск донора для Андрея Архиреева. Уже год Андрей проходит лечение от острой миелоидной лейкемии, и пересадка костного мозга - это его единственный шанс выжить. Спасибо Вам за поддержку нуждающихся пациентов!
Links:
WARNING: Javascript is currently disabled or is not available in your browser. GlobalGiving makes extensive use of Javascript and will not function properly with Javascript disabled.
Please enable Javascript
and refresh this page.