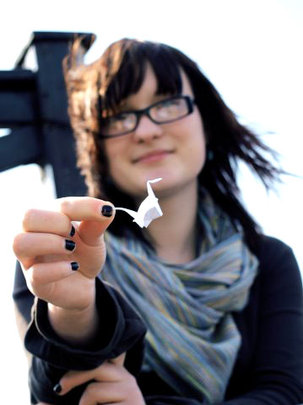 Dear Supporter,
On June 13th our project will get a rare opportunity to receive a 50% bonus to all donations less than $1,000. As a "Superstar" project we are eligible for the highest bonus match Global Giving is offering. We are very excited by this opportunity! Summer is traditionally a slow fundraising season, but our patients need help urgently. This is why we ask for your support once again.
Your donations will be used to help patients like a 23-year old Lenura. She is a young architect from St. Petersburg, fluent in English and Finnish. When she was 14, she was diagnosed with leukemia for the first time. Lenura was treated successfully and was in remission for long 9 years. Shockingly, she had a relapse in fall of 2011. She now needs bone marrow transplantation from an unrelated donor to have a chance to live.
Please help us help patients like Lenura. The bonus will be added to all donations (maximum $1000 per donor) starting with 12:01 am EDT (8:01 am Moscow time). Matching will last until the bonus fund of $75,000 runs out, or at 11:59 pm EDT.
Thanks!
Links: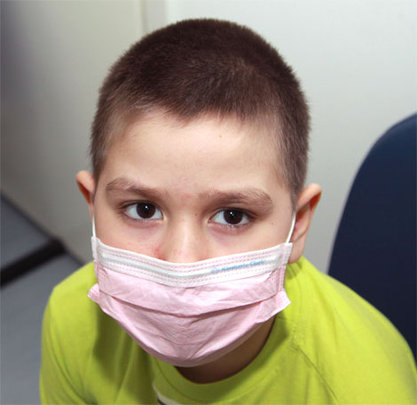 Dear Friend,
In March we participated in a Bonus Day and raised the largest amount ever - almost $9,000 in a day! Once we received the funds, we used them to help five patients with leukemia and blood diseases to make the first installments to the bone marrow donor registry located in Germany so that it could start the donor search for them.
I just wanted to share with you a story of one of these five patients. Dima Komarov is 10. Six years ago, he was first diagnosed with leukemia. It was a rare kind that combined features of both lymphoblastic and myeloid leukemias. Although Dima responded to chemotherapy and went into remission for several years, the disease returned at the end of last year. He then had to travel to St. Petersburg from the south of Russia to get evaluated for bone marrow transplantation. This is the only city in Russia where bone marrow from unrelated donors is transplanted. We hope Dima will do well. Thank you so much for giving him and others a chance!
Links:
Sergei, a patient featured in our project, is planning to go home in April. He had completed 12 cycles of therapy with a new drug for Hodgkin's lymphoma that is not yet available in Europe or Russia. Sergei responded very well and no further treatment is planned at this time. Once his blood counts recover, he is looking forward to his return home, to a town near Moscow. We are very grateful to all our supporters for helping Sergei complete his treatment! Please help Sergei pay for his lodging until the end of April.
Thank you so much!
WARNING: Javascript is currently disabled or is not available in your browser. GlobalGiving makes extensive use of Javascript and will not function properly with Javascript disabled.
Please enable Javascript
and refresh this page.