We are happy to share good news with you: Sergii, a Ukrainian patient, has successfully recovered after bone marrow transplant and was discharged from the hospital. After 100 days in a special facility where he had access to around-the-clock care in case of potential complications, he went home and will now only come in for checkups. Thank you so much for supporting Sergii!
On Wednesday, March 13th, you can help us earn a bonus from Global Giving by participating in the Bonus Day. Each and every donation (less than $1000) will get 30% more added to it by Global Giving. And those projects that raise the most funds or attract the most donors, will get additional $1000 bonuses.
Thanks again for your support for cancer patients!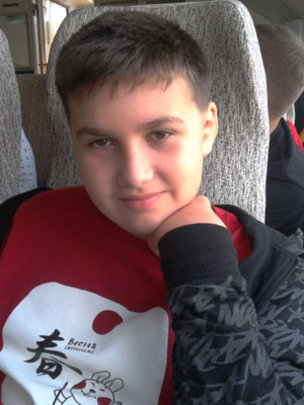 Thanks to your support, in February we transferred $2000 to bone marrow donor registry in Germany to help Misha N. find a donor. Misha is 14 years old. He is a sweet and caring boy. He lives with his mom and grandparents. Three years ago, the family went through a shock of his leukemia diagnosis. It was sucessfully treated and it stayed in check - until November 2012. Although Misha had no symptoms, control tests discovered a relapse, and now a bone marrow transplant from an unrelated donor is needed to save his life. After chemotherapy, Misha achieved remission. However, he is in a fragile state and a relapse can occur at any time.
On March 13th you can help patients like Misha beat leukemia by supporting our project and earning 30% bonus from GlobalGiving! All donations (less than $1000) will get the bonus, starting at 9 am ET (or 5 pm Moscow time). And the projects that get the most donors or raise the largest amount will get additional $1000 bonuses.
Join us on Wednesday, March 13th, and help more patients get a chance to live!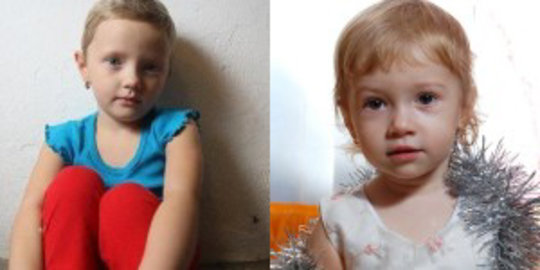 Dear Friend,
While Slava, with your support, is about to travel to Cincinnati, two girls from Ukraine are already undergoing treatment at Cincinnati Children's Hospital. We invite you to look at their profiles.
Solomia is 5 years old. From the age of 3, she has been suffering from neuroblastoma that caused her severe bone pain. After a delay with diagnosis, she finally began treatment in Lviv, Ukraine. When she finished four cycles of chemotherapy, the doctors recommended to continue treatment in Israel. After scraping up money for a deposit, Solomia and her parents flew to Israel where standard regimen for neuroblastoma was completed. Solomia achieved remission, but to maintain it, she needed therapy with antibodies available in Europe. Unfortunately, while her parents once again were trying to raise more money, Solomia relapsed. The chemotherapy did not work anymore. Doctors in Israel recommended MIBG, a new therapy available in Europe or US. Again, Solomia and her parents had to fly to another country. They came to Cincinnati Children's Hospital, one of a few US hospitals where MIBG is available. The cost of treatment will be very high.
Sofia is 3 years old. In June 2011, she was diagnosed with a sarcoma of brain. Her parents sold their apartment in just four days and flew to Israel to start treatment. They were determined to save their only child. In Israel, Sofia underwent surgery, followed by radiation and chemotherapy. Unfortunately, the tumor began to grow back after almost a year of treatment. The family began looking elsewhere for further therapy. Cincinnati Children's Hospital accepted Sofia. There, the diagnosis was changed to PNET. Since coming to the US, Sofia underwent proton radiation, which allowed for more targeted therapy. She also began chemotherapy. The treatment is expected to take a long time, and Sofia's family needs help to afford it.
Please support Solomia and Sofia, and help them complete their treatment!
Thank you!
Links:
WARNING: Javascript is currently disabled or is not available in your browser. GlobalGiving makes extensive use of Javascript and will not function properly with Javascript disabled.
Please enable Javascript
and refresh this page.