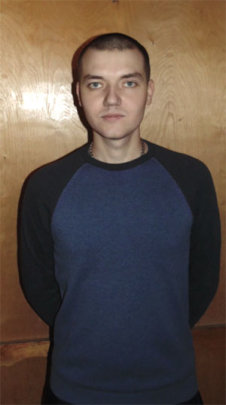 Yuri is 25 years old. It seemed that his life was on the right track. Yuri graduated from high school and enrolled into a mining college. He led a healthy lifestyle, was active in sports and enjoyed traveling with his parents. He even made plans to marry his girlfriend Ksenia.
However, since 2007 Yuri had enlarged lymph nodes on his neck. Initially, the doctors were not concerned. In 2010 they began growing rapidly, and Yuri underwent evaluation again. This time, he was diagnosed with Hodgkin's lymphoma, cancer of lymphatic system. Yuri was shocked by the news, but with his girlfriend's support he began treatment and achieved remission. For several years, all was well: Yuri returned to school and his usual active lifestyle.
Unfortunately, in 2014 he began showing signs of disease recurrence, and the treatment had to be restarted. Bone marrow transplant was needed to help Yuri sustain remission. In 2015 Yuri was evaluated, but treatment in his local clinic was not successful, and in 2016 he was referred to St. Petersburg for therapy with newer drugs that were recently approved for lymphoma. After many months on treatment, Yuri's disease is now in remission and he is finally ready for bone marrow transplant. Since he does not have a matching donor in Russia, the doctors initiated a search abroad. Yuri's family resources are exhausted after years of treatment, and they need our help.
If you would like to help Yuri and patients like him, support our project during Bonus day that starts on September 12th (7 am Moscow time) and ends on September 13th (4 pm Moscow time). All donations up to $1,500 will get a bonus from GlobalGiving, proportionally to the total amount raised. Or sign up for automatic monthly donations, and receive 100% bonus after 4 monthly payments.
Thank you so much for your support!
We have a bit of good news today. The medication for adrenocortical cancer patients, mitotane, is finally being made in Russia. In early fall it should become available to many patients who need it. Although we don't know yet if it will be affordable, the patients will no longer have to wait up to a month to receive it from abroad.
There are many other medications, aside from mitotane, which are difficult to access for cancer patients. One such medication is defibrotide, used to treat veno-occlusive disease of the liver of people having had a bone marrow transplant. This is a rare complication that arises in approximately 2% of bone marrow transplant recipients. However, when it does it is highly lethal. Prompt treatment is required to save a patient, within the hours of the initial symptoms. There is usually no time to raise funds for this medicine, which is very costly - up to $50,000 for the course of treatment. Unfortunately, in Russia it is often difficult to achieve. The only way to improve survival rate for this complication is to have a supply of this medication on hand.
Our goal is to help the hospitals of St. Petersburg treating patients after bone marrow transplants to access this medication as necessary. We will be working with our partner in St. Petersburg, Advita fund, to raise the funds and purchase this medication in the most cost-effective way. We hope you can help us achieve this goal. One of the best ways to support us is a monthly recurring donation. It's an easy and convenient way to help!
Thanks again for your support!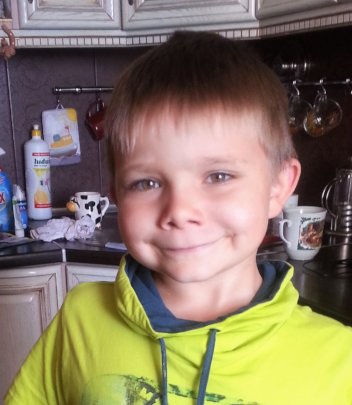 Happy 4th of July! As we celebrate Independence Day with fireworks and parades, more good news is coming up in just two weeks. Mark your calendars for July 18th - once-a-year event, during which we can earn 50% bonus on donations made that day, up to $500 per supporter.

This year's Rewards Bonus Day will have more in matching funds and bonus prizes than ever before! On this day, from 9:00am to 11:59pm EDT on Wednesday, July 18th, GlobalGiving will have $120,000 available in matching funds. As a Superstar organization, donations to our projects will be matched at the highest level of 50%!
In addition, we could win $9,000 in bonus prizes and a chance to earn homepage time on GlobalGiving and social media promotion! As in the past bonus days, a 100% recurring match will be given to new recurring donors who sign up for monthly donations and give at least 4 times (up to $200 a month).

The money raised will be used to support kids like Misha who needed to travel from his native Belarus for a checkup in Israel. In 2015, at the age of 5, he was diagnosed with rhabdomyosarcoma, a rare and aggressive type of solid tumor in children that doctors in Belarus do not have much experience with. After lengthy treatment, he achieved remission, but will require careful follow-up for several years to ensure that cancer does not come back. Misha is trying hard to return to normal life: he went back to school and earned good grades this year. He is currently in Israel and undergoing tests and evaluations by the specialists. We hope that he continues to thrive and leaves the cancer worries behind.
Thank you for allowing kids like Misha access appropriate treatment! We value your support and care, and hope you will join us on July 18th to supersize your donation and help even more kids. Have a wonderful summer!
WARNING: Javascript is currently disabled or is not available in your browser. GlobalGiving makes extensive use of Javascript and will not function properly with Javascript disabled.
Please enable Javascript
and refresh this page.