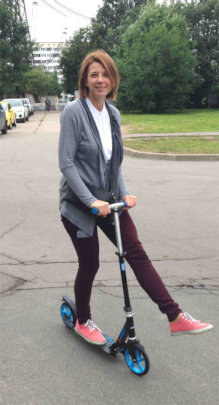 We have great news to report: thanks to your generosity during the holiday season, we were able to transfer $30,000 to the registry in Germany and use these funds to help pay off debts of 5 blood cancer patients! What a great way to start a year for these patients! Your financial support is much appreciated and will help the patients breathe a bit easier as they continue on their path to recovery.
Here is a couple of stories of the patients who have received your support this time:
Anastasia is from a small town in Siberia. She is an elementary and English teacher who loves her job and her students. In 2009 Anastasia had a daughter. All was going great. But in 2014 she got sick with a regular cold, it seemed. However, her blood test was abnormal and then a biopsy showed that she had issues with her bone marrow, and so all of a sudden Anastasia was diagnosed with leukemia. It was a difficult time, as she not only had to battle cancer, but also deal with a dissolution of her marriage. Anastasia achieved remission and stayed on maintenance chemo for two years. Things were getting back to normal. She even met someone and got married again. But then leukemia returned in January 2018 and the treatment had to be restarted. This time Anastasia has support of her husband, and their two children. She is in remission, but for the remission to be sustained, she needed bone marrow transplant from a donor. On Valentine's Day, she received transplant from a foreign donor and is now recovering.
Ekaterina is from St. Petersburg. She is a mom of two little boys: her oldest in the 2nd grade, and the youngest just a year old. In May 2018 Katya was diagnosed with myelomonoblastic leukemia. She is very artistic and a designer by profession. She loved her interior designer job, and enjoyed traveling, yoga and caring for the boys. All of it changed in last April when Katya started feeling fatigued, became nauseous and lightheaded. By now she completed several rounds of chemotherapy, but bone marrow transplant is a necessity in her situation. Katya's brother did not match her as a donor, and the family had to search for the donor abroad. While they were able to raise about a third of the required amount, they needed support of others to pay off the registry bill. In December Katya received a transplant from donor. She is still undergoing recovery and fighting off infections that developed due to her low immunity.
We are wishing Anastasia and Ekaterina speediest recovery! Thank you for your support of these courageous young women and others like them!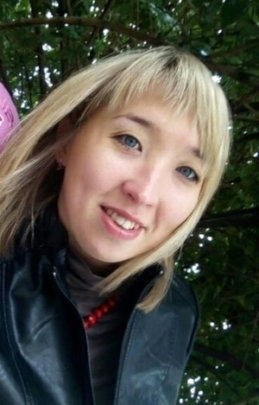 In January we transferred over $6,000 to buy Opdivo in Germany for blood cancer patients in St. Petersburg. Opdivo is called a "miracle drug" sometimes: it is currently indicated to treat eight kinds of cancer – as different as lung cancer, melanoma or Hodgkin lymphoma. It works by harnessing the immune system to fight cancer. Discovered by accident, when scientists were looking for a drug to tamp down the immune response in patients with autoimmune disease, not stimulate it, it took years to get to clinical trials. The studies, however, showed striking results immediately. Among advanced melanoma patients, never before seen responses astonished oncologists. From there it took off - many more indications were added to Opdivo, and other similar drugs.
Hodgkin lymphoma patients like those treated in St. Petersburg also benefitted from immunotherapy. Patients who failed multiple chemotherapy lines, suddenly had a new option that could bring in remission that lasted. However, high efficacy came with a high price tag attached. In Russia, Opdivo is not covered by the federal healthcare system, which means patients have to pay for it out of their own pockets. Retail pharmacies also add significant premium to a drug that is already very expensive. For this reason, we buy medications from Germany at a much lower price.
Thank you for helping us make modern medications accessible to cancer patients in Russia! We appreciate your support and will make sure to share more stories of how you are making impact this year!
This year we were able to support nine families of children with cancer and help them access appropriate treatment - in Israel, Germany, Korea, Italy and the United States. Often, the families ask for support once they have already made a decision and brought their child abroad. And at times they need help before they travel - to understand their options and to make informed choices.
Recently, we helped one such family. Ilya is an 8-year-old from Moscow. A year and a half ago he was diagnosed with a rare type of sarcoma that is very difficult to treat. Despite good care he received in Moscow, the cancer was only temporarily held back and his doctors were running out of options. At Ilya's family's request we contacted one of the best sarcoma doctors in the US and arranged a remote consultation. Ilya now has a treatment plan, and may come to the US for one or two of the more critical stages of treatment, but undergo the rest of treatment in Moscow - helping him retain support of his family and friends in Russia.
Thanks again for your support for our project! If you would like to continue giving throughout the year, an easy way to accomplish that would be to set up recurring monthly payments. And until December 31st, GlobalGiving will add 100% match to your donation amount (up to $200) if you donate at least 4 times.
Happy holidays to you and your loved ones! Wishing you a prosperous and joyful new year!
WARNING: Javascript is currently disabled or is not available in your browser. GlobalGiving makes extensive use of Javascript and will not function properly with Javascript disabled.
Please enable Javascript
and refresh this page.