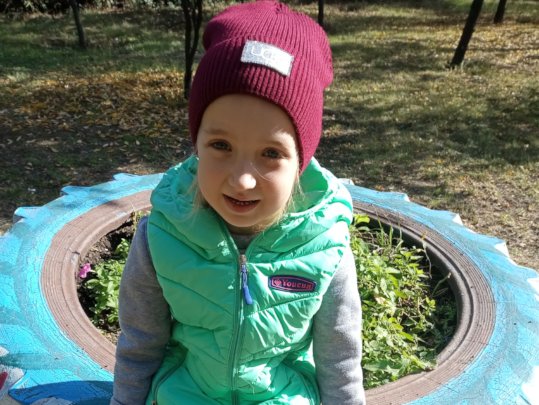 This year we are continuing to receive many requests for help with travel and treatment costs from patients with cancer. Even though pandemic slowed down some travel, many families are still forced to look for ways to access better care for their loved ones. Little Zlata is one of such patients.
She was born on December 12, 2015 in Dnipro, Ukraine. In late 2020 Zlata was diagnosed with stage IV neuroblastoma of the left adrenal gland that had already mestastasized throughout her body. She had a surgery to remove the tumor and received chemotherapy in her native Ukraine. She did not tolerate it well and it was very hard for the whole family. After chemotherapy administration, Zlata was twice moved to intensive care. Her parents were in constant pain and anxiety over her condition, particularly once the doctors gave Zlata a negative prognsis. Zlata's parents searched urgently for hospitals around the world looking for specialists in neuroblastoma who could give Zlata a chance to recover. They received an invitation for treatment from Barcelona, Spain where doctors used US-developed antibody treatment to improve outcomes of existing therapies for neuroblastoma. This news gave them the strength to fight on, but the treatment is too expensive for Zlata's family and they've asked us for support.
We were able to contribute 1,000 euros to Zlata's travel and treatment costs thanks to people like you! We appreciate your care for cancer patients and support of our project.
Thanks again and stay warm!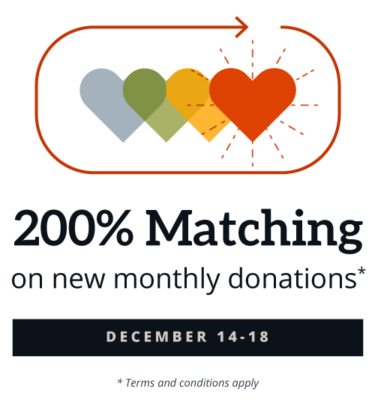 This year, each and every one of our lives has been turned upside down. Yet, in the midst of this uncertainty, the generosity of supporters like you has helped us to continue buying new and effective medications for cancer patients. So far this year we have spent over $37,000 to support cancer patients in Russia and Ukraine!
Unfortunately, at exactly this time each year the hospitals in Russia begin experiencing medication shortages as the system of quotas Russian healthcare employs is deeply flawed and inflexible. Until late January or even February, many cancer patients are forced to search for medications on the market and buy them out of their own pockets or seek help from charities.
No matter the obstacles, we'll keep working to advance our mission in the months and years to come—but we will need your continued compassion.
The week of December 14th, GlobalGiving will match all new monthly donations at 200%!
Start a monthly donation today: https://www.globalgiving.org/projects/help-cancer-patients-access-medications

If you are able to start a new monthly donation, you'll provide vital stability, allowing us to focus less on day-to-day fundraising and more on supporting cancer patients. Even better, setting up an automatic monthly donation is safe and easy—and you can pause or cancel your monthly gift at any time. You can view the full terms here.

Thank you for your generous support during these challenging times! Our team wishes you and your family well during this trying holiday season.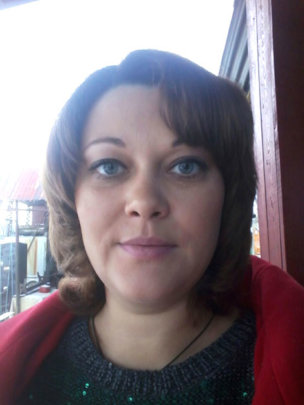 Giving Tuesday is coming up on December 1! If you haven't heard of it before, it's the largest fundraising day of the year, during which charity friends and volunteers come together to drive the wave of support for their chosen cause.
We hope you will consider supporting our project once again! This year GlobalGiving is sharing the largest ever bonus with everyone who contributes that day - $1 million. The money will be allocated among all of the GlobalGiving charities according to the total raised by each. So the more we raise, the more bonus we will receive!
This year has been tough for most of us, and we know that many of our supporters had financial difficulties. Still, we have been receiving a steady flow of donations and we are incredibly grateful to you for keeping cancer patients close to your heart. Thanks to your help, we transferred over $55,000 to bone marrow registry in Germany to benefit nine blood cancer patients.
Our latest beneficiary is Anna. She lives in Irkutsk in Siberia and is a mom of two young children. In February 2019 she suddenly fell ill with high fever. After an evaluation, she was diagnosed with monoblastic leukemia. Anna began chemotherapy and even though she had severe side effects - sepsis, brain hemorrhage and kidney failure - she persevered and achieved remission. However, Anna still needed to undergo bone marrow transplantation from a donor to ensure her remission lasts. Her sisters were not good matches, and there were no matching donors in the Russian registry, so Anna's doctors had to look abroad. After finding a match in the German registry, Anna underwent transplantation in October. She is now recovering. Our project was able to transfer 2000 euros to help Anna cover the cost of donor search - and we are so grateful for your support!
Please join us on December 1 - from midnight to 11:59 p.m. EST and help us support more patients like Anna!
WARNING: Javascript is currently disabled or is not available in your browser. GlobalGiving makes extensive use of Javascript and will not function properly with Javascript disabled.
Please enable Javascript
and refresh this page.