Etoposide is one the essential cancer drugs, a chemotherapy medication used for the treatments of a number of types of cancer including lung cancer, lymphoma, leukemia, neuroblastoma, and ovarian cancer. In use since 1980s, it had disappeared from Russian hospitals in the recent years. New regulations effectively blocked foreign suppliers from importing medications if there are domestic manufacturers. In reality, however, Russian pharma companies have been unable to meet demand for this and other drugs, creating a severe shortage of critically important drugs in the hospitals.
As a result, cancer patients have been left on their own and forced to find and purchase their own medications. Parents of children with cancer have been chasing medications all over the country or buying them off the black market.
We are working with Advita fund in St. Peterburg to help them provide these critically important medications for their patients. Recently, we have received a request for Eto-Gry (etoposide) for two of the young patients they support. We will be able to cover the bill from a European pharmacy for 5,000 euros thanks to your support and generosity.
We appreciate your care for severely ill patients who are facing not just the struggle for their health but also disruptive actions of their government. We will do everything in our power to suppor them and we know that with your help we can make a difference for many patients.
Thanks again!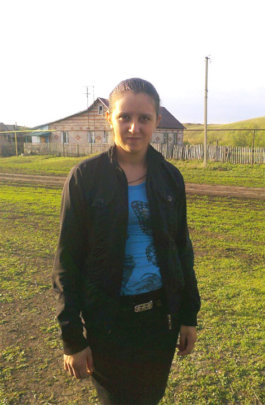 Alina is a young woman from a village in Samara region. Since childhood she has been very active and great at sports. Many times she took first prizes in competitions. After she graduated from school she studied to become a chef. But in 2014 while she was in her second year of college, she was constantly sick with what seemed like flu - fevers, fatigue, nose and gum bleeds, and fainting spells. Alina was hospitalized in the regional hospital for two months, but she did not get any better. Then she was transferred to Hematology unit of regional University hospital and that's where she was diagnosed with acquired idiopathic aplastic anemia - a type of blood disorder in which bone marrow stops producing enough blood cells.
Alina began relying on blood transfusions and immunosuppressive therapy, but two years later her condition worsened once again. She developed paroxysmal nocturnal hemoglobinuria - a blood disease in which red blood cells are destroyed. In addition, frequent blood transfusion led to iron overload in her blood. Alina's condition continued to deteriorate over time and in late 2019 she was referred to St. Peterburg for bone marrow transplant - the only potential cure in her situation.
It took a long time - over a year - to find a matching donor for Alina. Finally, in February 2021 a donor was found in Israel. Alina was scheduled for pre-transplant therapy to be followed by transplantation. Unfortunately, her father passed away, and her family is unable to afford the full cost of bone marrow donor search. Thanks to your support, we will be able to make a deposit of 5000 euros to help Alina access the lifesaving treatment as soon as possible.
We are very grateful for your support despite the pandemic and all the challenges it has brought on! Thank you for being with us and stay safe!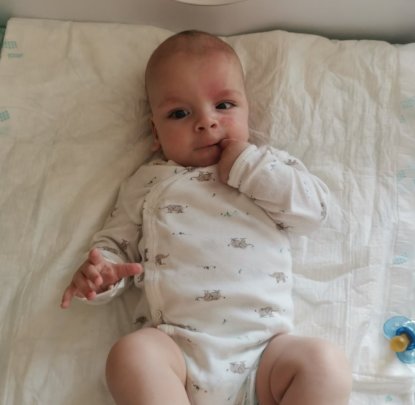 Baby Danylo is the third child in his family, and the first boy. On September 16, 2020, at the age of just one month, he was diagnosed with retinoblastoma, a rare type of eye cancer. His family was devastated to learn that the hospital in Kyiv where Danylo was admitted, or any other medical facility in Ukraine, cannot offer modern methods of therapy because of lack of equipment and technology for this kind of cancer. Retinoblastoma requires highly specialized care, experienced specialists and regular follow-up assessments to make sure it does not recur and spread throughout the body. Through cancer support groups, the family came in contact with Jules-Gonin Eye Hospital in Lausanne, Switzerland, which is a center of excellence in care for retinoblastoma. The hospital agreed to take Danylo in for urgent treatment, which started on September 24, 2020.
Danylo's family pulled all of their resources together and with fundraising efforts they managed to deposit the amount needed to start treatment. Treatment has been successful so far, which gives them hope for beating cancer and retaining Danylo's eyesight. However, after multiple chemotherapy sessions and doctors' visits, the deposit has been depleted and now the family is looking for financial assistance to continue Danylo's treatment.
Thanks to your support, we were able to issue a grant to Danylo's family and get them closer to beating cancer. Did you know that next week, any donation of up to $50 will receive a 50% match from GlobalGiving? That's a great way to help kids like Danylo who have to travel abroad to access the right treatment. We hope you join us next week, from Monday, March 8th through Friday, March 12th and show your support for our cause!
Thank you so much!
Stay safe!
WARNING: Javascript is currently disabled or is not available in your browser. GlobalGiving makes extensive use of Javascript and will not function properly with Javascript disabled.
Please enable Javascript
and refresh this page.