As global coronavirus pandemic swept across the globe, it impacted all of us in a variety of ways and continues to change the way we live. Cancer care too has been severely disrupted: closed borders made travel challenging, research has been interrupted, and patients' treatment has been postponed in many cases.
Patients awaiting results of bone marrow donor search in foreign registries had to adjust to a new reality as registries stopped shipping donors' cells abroad. This meant patients had to either risk postponing bone marrow transplants, or agree to riskier transplants from half-matched relatives. For a minority of patients, a small patchwork of domestic registries may turn up a good match.
For now, uncertainty around pandemic and closed borders led to a freeze in foreign registry searches. We don't know how long it is going to last, but we expect that demand for foreign donors will resume once international travel becomes safe. We will keep you updated on any changes impacting our project and the patients we support during these unprecedented times. For now, please stay safe and take good care of yourselves. Thank you for staying with us!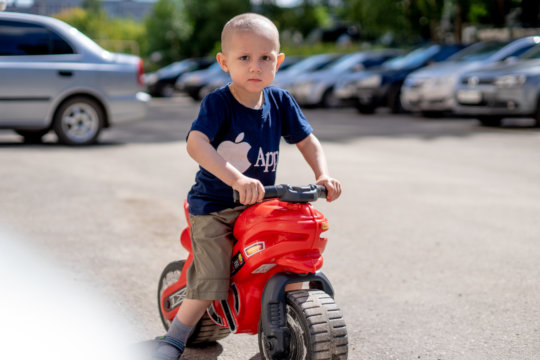 Alexei is 3 years old. He is from Ryazan, Russia. When he was just 2 years old, his young parents were shocked to discover that he was diagnosed with neuroblastoma, high risk. This is a type of aggressive solid tumor that arises primarily in children. After undergoing standard therapy Alexei achieved good partial response and needed to continue treatment with immunotherapy to ensure his remission lasts. Unfortunately, this therapy is not yet registered in Russia. By the time the medication was purchased abroad and brought to Russia, Alexei had a massive relapse in his brain.
By a miracle, he survived surgery. In April Alexei was supposed to start chemotherapy in Moscow, but due to coronavirus pandemic, it was postponed. Then Alexei caught an infection, and his hospitalization was moved to a later date once again. As it is very dangerous for Alexei to delay treatment, his family urgently sought treatment abroad.
Sant Joan de Deu hospital in Barcelona agreed to accept Alexei for recently approved immunotherapy with a partial prepayment, and the family immediately flew out. However, they need help with fundraising to ensure Alexei can complete his treatment and have the best chance to beating cancer. This is where your help comes in - we have already transferred 1000 euros for Alexei's treatment. In addition, several other families with chlidren treated in Barcelona have since applied and received our help. This would not have been possible without our supporters, and we are deeply grateful. Thank you so much for keeping the kids like Alexei in your heart and mind even during these trying times!
Stay safe!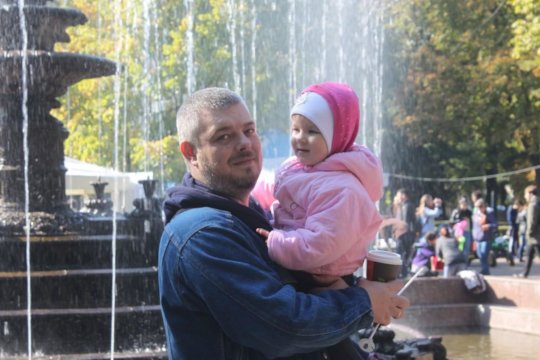 Mihail is from Moldova, a father of two young girls. In 2016 he was diagnosed with a brain tumor that is generally benign, but in some cases can present as a malignant tumor and grow and spead aggressively. Unfortunately, Mihail's tumor was behaving atypically and he needed surgery to remove it. Due to its difficult location, only a partial removal was possible. Following surgery, Mihail had 30 sessions of radiation therapy to prevent tumor re-growth. And for 18 months the family could breathe easier as Mihail had no symptoms of disease.
However, in 2019 Mihail once again began experiencing tumor progression. The local specialists in Moldova rarely see brain tumors like Mihail's and they lacked expertise to attempt total tumor removal. Mihail and his wife began searching for second opinions abroad. Nearby, in Germany, they were able to find doctors with experience with his type of tumor and the family traveled there in early 2020, just as coronavirus pandemic struck Europe. This time, Mihail's left eye invaded by the tumor and nearby tissues had to be removed. Post-surgery Mihail suffered from a stroke and had a difficult recovery, but he is finally turning the corner. The costs of treatment have increased substantially due to longer than expected treatment, and Mihail's family was very grateful for support from our project.
We are wishing Mihail quickest recovery possible and would like to thank you for your support. Thank you for offering helping hand to patients like Mihail who have to travel abroad to have a chance to beat cancer.
Stay safe!
WARNING: Javascript is currently disabled or is not available in your browser. GlobalGiving makes extensive use of Javascript and will not function properly with Javascript disabled.
Please enable Javascript
and refresh this page.