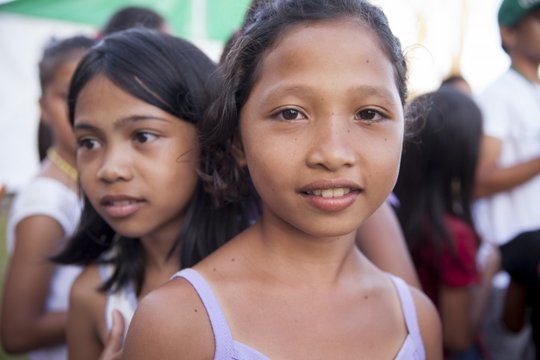 Since the typhoon struck, life has been a daily struggle for millions of people who have lost so much — loved ones, homes, livelihoods. And their challenges will continue for a long time to come.
Now, families must begin the long and difficult process of rebuilding, and they need your help. Will you stand with them by making a monthly pledge to survivors of Typhoon Haiyan today?
You will provide the consistent support that survivors of Typhoon Haiyan need to move beyond crises and begin rebuilding their lives. And, right now is the ideal time because now until December 31st GlobalGiving is offering a 100% match of your first monthly contribution.
Your commitment allows us to continue to help families in Palo, in Leyte province, where our team most recently traveled to deliver food, cooking supplies and hygiene kits to families struggling to recover after Typhoon Haiyan. Palo took a direct hit from the devastating storm (known locally as Yolanda) and nearly all of its 62,000 residents have been affected. Over 15,000 homes in Palo were destroyed, forcing families to find refuge in makeshift tents or crowded evacuation centers — some of which have now closed due to the damage they sustained.
Distributing Food Kits
Over 2,000 people are living in evacuation centers where food, water and supplies are scarce — not to mention the thousands more living outside. We distributed 4,000 food kits to feed 20,000 area residents. Each food kit contains rice, canned goods and instant noodles — enough to feed a family of five for up to five days.
Child-Friendly Spaces
While urgent needs must be met, children also need support to deal with their memories of the terrifying storm and sadness over what they've lost. The UN estimates that six million children have been affected by the disaster across the country.
We've opened two child-friendly spaces in Palo, where kids can regain a sense of normalcy with activities and informal education until they can return to school. Staff and local volunteers organize games, sports and counseling that help children cope with the trauma they've experienced. Sessions are held six days a week. Over 130 children between 3 and 14 years old visited the opening day.
One young survivor, 11-year-old Danica says, "I am glad to come here and play games. I lost all my toys in the typhoon and we don't have anywhere we can play because the streets and houses are all gone." Her family's house was demolished in the storm.
Milton Pedrosa who we met along with his five-year-old daughter Aryan Mae says, "I am happy that there is somewhere my daughter can go that is safe. I am a pedicab driver so I can't be home all the time, and my wife has to go stand in line for food distributions. For the children it is hard to be in the evacuation center all day without activities."
A Time to Play = A Time to Heal
Your continuous support assures that young survivors like Danica and Aryan have a safe place to go while their parents start to rebuild. For many children affected by the storm, a time play is also a time for them to heal. Thank you for giving these young survivors a safe space to just be kids.
Sincerely,
Dan O'Neil
Mercy Corps Founder
Starting today until December 31st at 11:59pm EST you can double the support being sent to families in the Philippines. Simply click on the monthly recurring tab on the top right side of the project page when you make your donation. You will assure that the immediate as well as the long term needs of Typhoon Haiyan survivors are met and that they can begin rebuilding their lives.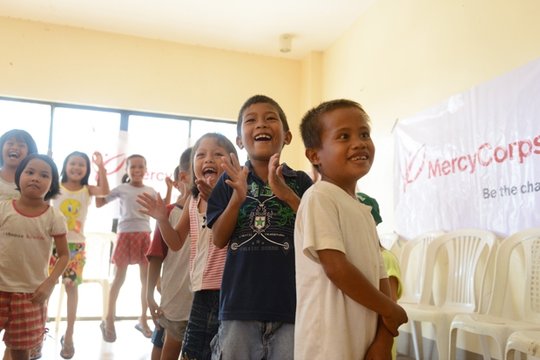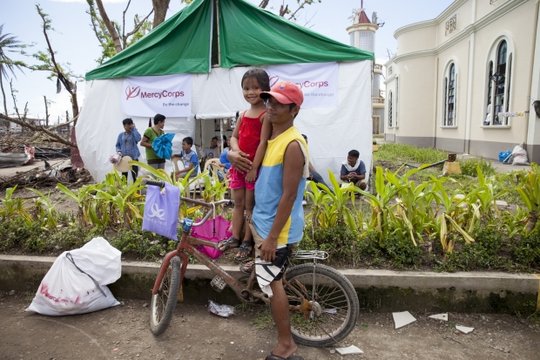 Links: