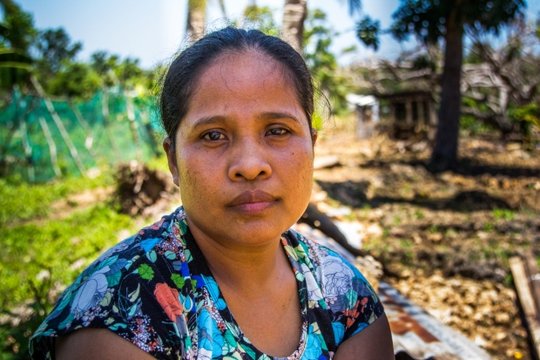 When Typhoon Haiyan made landfall last November, Casimira Amoren Asidto, 33, was holding a wake for her husband, who had passed away from acute appendicitis a few days earlier.
Outside her house, gusts of wind were tearing through the village, snapping trees in half and whipping debris into the air. By 9 a.m., the walls of her house had begun to collapse. After the storm, Casimira and her children moved in with her parents and in the early days relied on emergency water and food distributed by aid organizations.
Now a single mother with four children under the age of eleven, Casimira knew that supporting her family would be a struggle. The sporadic income she earned from selling fish at the local market was insufficient for rebuilding her home and sending her children to school, much less for expanding her business.
But thanks to your compassion and support, Casimira and others like her now have hope for the future. Your donations have provided thousands of Filipinos with the opportunity to rebuild their lives better, stronger and more resilient than ever.
In January, Casimira became one of the first people to register for Mercy Corps' mobile-money transfer program, which uses mobile technology to provide recovery funds to families hit hardest by the storm.
Many people across the Philippines' 7,000 islands live on less than $2 USD per day, and 80 percent of them lack access to brick-and-mortar banking services. In such precarious financial circumstances, finding the money to rebuild after a massive disaster like Haiyan can be a daunting task.
That's why Mercy Corps partnered with BanKO, the Philippines' first mobile-based bank, to connect 25,000 families like Casimira's with cash transfers through mobile savings accounts.
The transfers provide urgent funds to families working to rebuild their homes and livelihoods, and the spending boosts the economy, which helps the entire region recover more quickly.
Casimira decided to use the first of her three cash transfers to make a down payment on a plot of land near her mother's house, on which she will eventually build a new home.
And when she receives the remaining two cash transfers, she wants to leave them in her savings account to earn interest, pay her children's school fees and save in case of an emergency.
Because of your support, Mercy Corps has been able to bring hope to those hardest hit by Typhoon Haiyan. Casimira is optimistic and sincerely grateful for the support her family has received.
"Thank you that you have come into my life. You have helped me so much, helped me move on," she told us. "Thank you for teaching me how to plan for the future, how to plan for my children's future and for helping me put them through school. My life now has direction."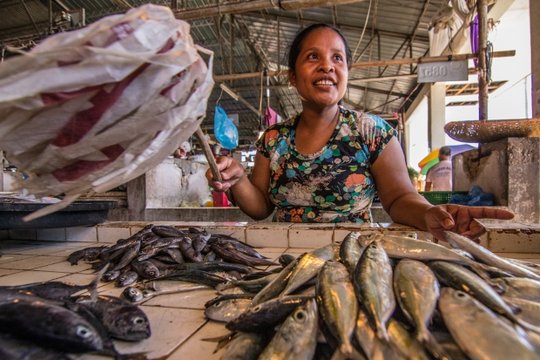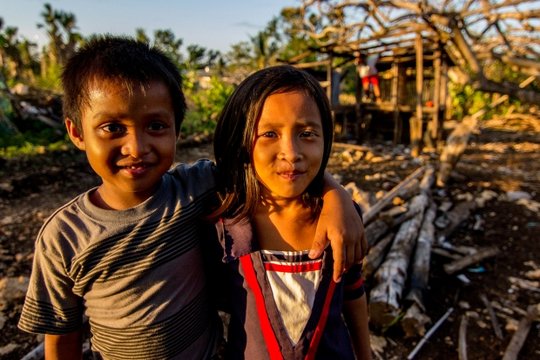 Links: