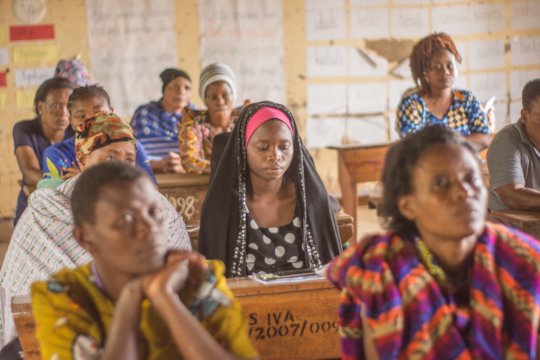 School started in-person in Tanzania in January and our tutors have been busy identifying the new Standard One students who may need extra support from Toa as the year continues. We are currently in the process of individually testing each of the new students to determine which students will benefit from our pull-out program for personalized tutoring. We are assessing about 1200 kids from 11 schools this year.
Once we start our tutoring program for this year, we are excited to start our new snack program where all of our tutoring sessions will start with a snack to feed every student we support.
Meanwhile, we finished final testing for last year's cohort, who are now in Standard Two. We want to measure their progress to ensure they will thrive in the regular classroom without Toa's special support.
Toa knows that learning does not only happen at school so an important component of our programming is partnering with and engaging parents. All 11 partner schools held parent meetings with parents, Toa staff, and school teachers. Parents are our partners in learning!
One of Toa's main values is partnerships and investment in our partner public schools. In this spirit, Toa provided training for the teachers at two of our primary schools about child sexual abuse. We know teachers empowered with this knowledge will increase their own confidence as well as empowering their students.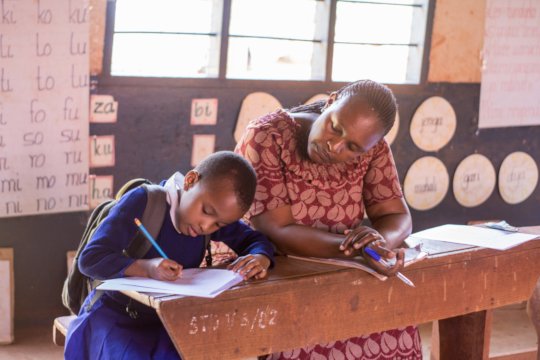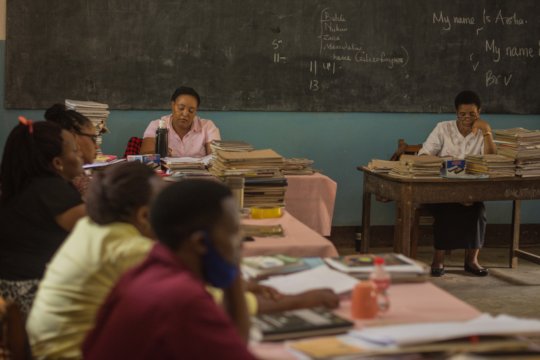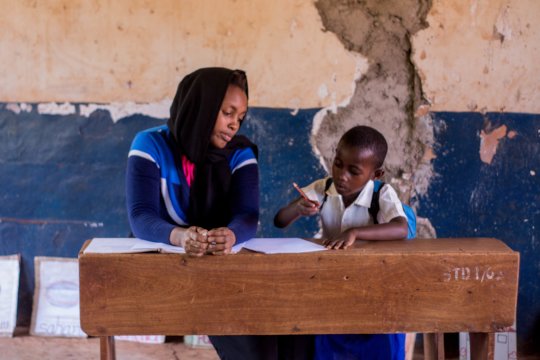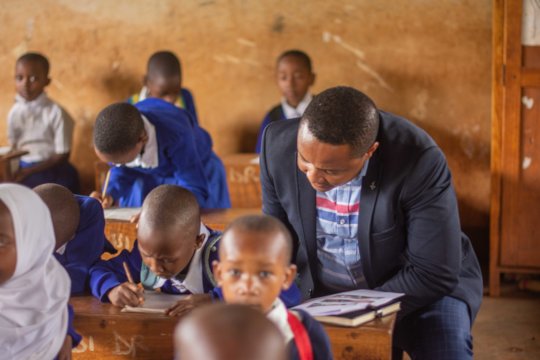 Welcome to the new year! School is back in session (in-person) again in Tanzania. Our tutors have already started observing the new Standard One students to identify any children who may need extra support from Toa as the year continues. Our observations will take 6-8 weeks and then, after a formal assessment, we will select at-risk students for our pull-out program for personalized tutoring. We expect to assess about 1200 kids from 11 schools this year. Quite a big undertaking!
In addition to the new cohorts, we are continuing to teach Standard Two students from 2020 before we assess them one last time. These students had some disruption in their schooling due to COVID-19 school closures but Toa tutors have continued to work with them, ideally minimizing any negative impacts from the long break. Our progress reports for these students will come out in April and we will be examining the results closely to learn about the impacts of this situation.
Toa is also very excited to introduce our new Executive Director, Innocent Estomih! He is helping us plan for a sustainable future. The children love him as you can see in the photos! We are looking forward to a busy and productive 2021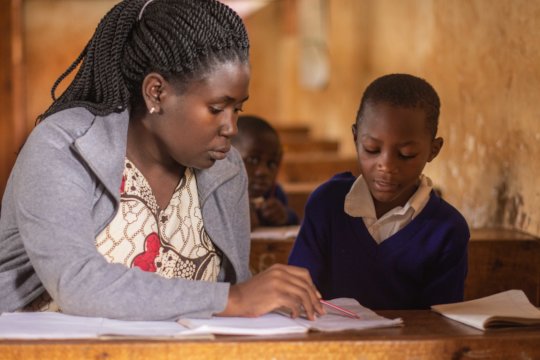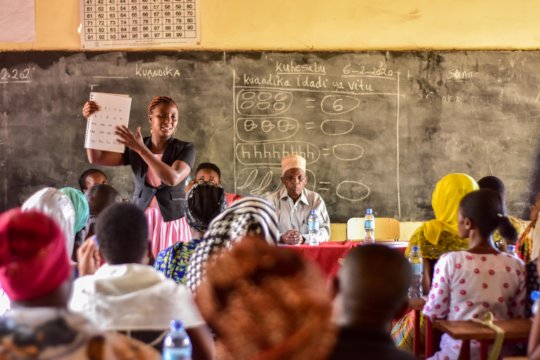 The 2020 school year has been tough for children in Tanzania just like everywhere else. Our students were out of school for 3.5 months due to COVID-19. Research shows that short-term educational losses can have disproportionate effects on lower-income children such as the ones we teach at Toa Nafasi. Many of these students also suffer from learning difficulties and the time away from class will most certainly produce setbacks in progress.
Now, we are back in school and our tutors are doing everything they can to help our students catch up. Although the school closures interrupted our typical testing and tutoring schedule, we have since been able to identify all the students who need our support, whether it be medical, psychosocial, or remedial tutoring via our unique pullout program. We continue to work with the parents and caregivers, educating them on Toa's work, the different learning styles children may have, and how they can help support their educational success.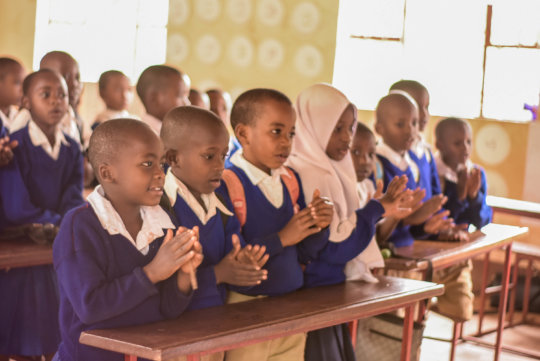 WARNING: Javascript is currently disabled or is not available in your browser. GlobalGiving makes extensive use of Javascript and will not function properly with Javascript disabled.
Please enable Javascript
and refresh this page.