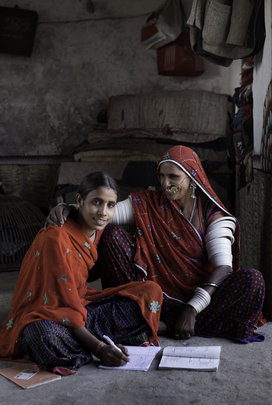 Dear Friends,
We are very happy to announce that FEGG has made it as a finalist in the India Development Marketplace (IDM 2011) competition. Our proposal to boost learning levels in Rajasthan has been shortlisted for the renowned long-term programme which is supported by the World Bank's Development Marketplace in India.
The 30 shortlisted projects will present their proposals to an expert jury in Jaipur on the 6th of April 2011. At this event, the jury will select the final 13 winners of the 2011 India DM, who will be awarded $50,000 each to scale their projects.
This is the first stage of selections and we do have a long way to go!
As always we are counting on your good wishes!
Warm regards.
Safeena Husain
Read more on: http://dm-india.com/shortlisted-proposals/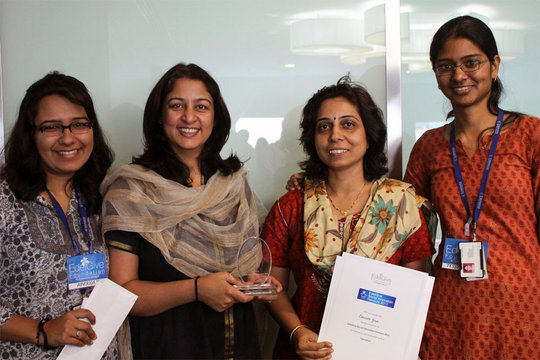 Foundation to Educate Girls Globally has been awarded with the EdelGive Social Innovation Honours (ESIH 2011) for its outstanding achievements in improving girls' enrollment, retention and academic performance in government schools in Rajasthan.
EdelGive Foundation, the philanthropic arm of Edelweiss Capital Ltd. today announced the winners of the Third EdelGive Social Innovation Honours 2011 in the areas of Health and Well-Being, Education, Livelihoods, Governance and Social and Cultural Rights of women. ESIH 2011 aim is to identify and reward organisations that are innovating to empower women in India. The objective is to showcase and support organizations with unique approaches to tackle challenges that women face in our country.
Foundation to Educate Girls Globally (FEGG) has won this year's award for the significant improvement in girls' enrolment, retention, and academic performance in government schools by leveraging existing community and government resources in the State of Rajasthan.
Girls' education is the greatest investment our country can make today. Educate a girl and birthrates fall, family health improves, household income rises, political extremism and violence decline. Moreover, literacy accelerates as an educated mother is five times more likely to send her children to school.
Thank you again for your support!
Best wishes from our entire team.
Safeena Husain
Links: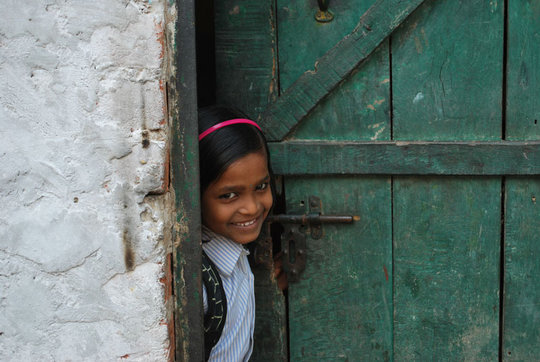 Thank you once again for your support which helps us educate more girls. At "Educate Girls" we work towards improving enrollment, retention and academic performance of girls in some of the most backward areas within India.
We would like to take this opportunity to talk about our efforts and impact in 2010 and our plans going forward. At the beginning of the year (2010), we had identified 11,243 out-of-school girls through an extensive door-to-door survey in the district of Pali in Rajasthan.

During the year, we conducted 503 village meetings to understand the bottlenecks faced in enrolling girls into schools and to create awareness about the importance of educating girls. We heard several apprehensions from parents such as Bhakti. While Bhakti always hoped for a better future for her daughters, she was uncomfortable with the idea of her girls travelling a long distance to school each day. Even after we introduced her to the possibility of enrolling her daughters in a residential program, she was still anxious about their health and safety. However, we did eventually succeed in convincing Bhakti to enrol her daughters in a residential program; although she made at least 4 surprise visits to see if all was well with the girls at school! A few months into the program, Bhakti is now totally convinced and beaming with happiness to see her dream turning into a reality... a better future for her daughters!
In 2010, with your support we successfully re-enrolled 4,590 girls like Bhakti's daughters in mainstream schools and enrolled 921 in other relevant Bridge courses.
We also trained over 650 teachers through our teacher training program to improve the quality of education and make education more pertinent to these children. A great inspiration for our program this year has been Raghunath Singh. When he was posted in a government school in Kalpura village of Pali district for the second time, he was shocked to find only 1 student in the classroom! When we spoke to parents, we found out that lack of quality staff and infrastructure was a major deterrent in sending their children to school. With our help, Raghunath Singh reached out to every household in the village to convince parents to educate their children. Within a month of our efforts, the school count increased from 1 to 111. Through our teacher training program, we hope to master the challenge of convincing parents to send their girls to school and to give to the community many dedicated teachers like Raghunath!
So what's next for us? In the next 5 years, we see the innovation of our model extend to the districts where the percentage of girls attending schools is very low. We hope to eventually ensure that every girl in some of the most backward areas of India gets the opportunity to go to school.
We would love to hear from you on any suggestions you may have and thank you once again for your support!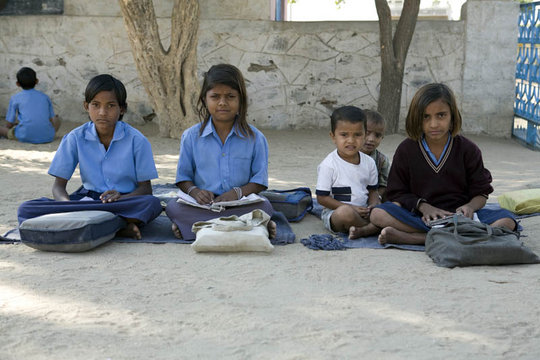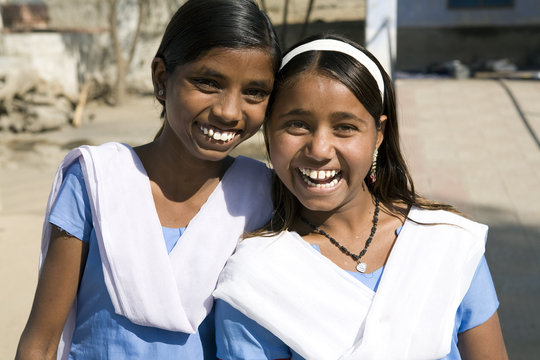 WARNING: Javascript is currently disabled or is not available in your browser. GlobalGiving makes extensive use of Javascript and will not function properly with Javascript disabled.
Please enable Javascript
and refresh this page.