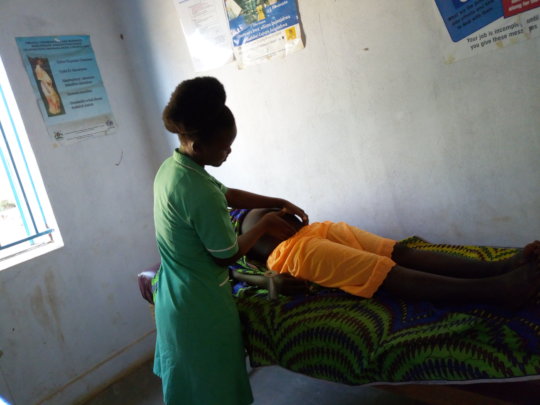 Summary
This is a January – March quarterly activity and status report on "support Save 750 Pregnant women from malaria in Uganda" project in Kibuku district. The goal of the project is to contribute to the reduction of maternal mortality rates. The project is implemented in the district of Kibuku," is reliant on financial support from donors under the GlobalGiving and Kagumu Community. KADO is grateful to all donors and the community for the support that contributed to the realization of these quarterly results. A total of 280 pregnant mothers received Health education, 283 mothers received a LLIN each and was found out that 87% had adopted best Health practices during pregnancy
Current status
Malaria is the leading cause of death in Uganda, accounting for over 27%. Maternal anemia and placental parasitaenemia leads to low birth weight, which is an important contributor to infants' mortality, miscarriages, Abortions and maternal mortality rate is increased.
To save pregnant mothers from malaria, KADO
Distributes LLINs to the pregnant mothers, spray doom, and Health education at the facility during antenatal and immunization days. In addition, KADO provides malaria treatment to pregnant mothers.
On addition to the prevention of malaria, KADO provided ANC and delivery services to her mothers who were being given malaria reduction services
Achievements
In this quarter, KADO managed to achieve the following results:-
A total of 280 pregnant mothers received Health education
Procured 300 medium long lasting insecticide treated mosquito nets and 283 mothers received a LLIN each
Monitored and evaluated a total of 280 mothers who received health education during the quarter and it were found out that 87% had adopted best Health practices during pregnancy.
Procured 130 doses of malaria drug for mothers
Procured malaria test kits from ministry of health and tested 250 pregnant mothers
KADO also provided ANC and delivery services to the mothers who come to the health facility for these services. Some of the mothers who are not reached during outreaches of malaria screening and also those from other facilities who come to the health Centre when their ANC appointment days have reached, they are worked upon at the health facility.
The following are the results for the mothers worked upon at the facility during ANC visits.
NB Malaria prevention was always streamlined and all these mothers who came for ANC were screened for malaria and LLINs provided to them.
The statistics shown below is for the pregnant mothers who were screened for Malaria during their ANC visits
ANC
Month: January to March 2019
1st Visit.......80
2nd Visit......73
3rd Visit......51
4th Visit......15
5th Visit......02
Total..........218
Challenges
i) Untimely drug supply to Health facilities.
ii) KADO is a donor dependent organisation, and realises little from its income generating activities to procure LLINS, spray doom and medical drugs and supplies.
Recommendations
i) KADO requests all partners to raise support to enhance provision of malaria prevention services to the pregnant mothers to reduce on the maternal mortality rates and infant mortality rate
Testimony from a Beneficiary
This testimony is from prosy, a girl aged 24 years who conceived against her will, her boyfriend left her and she had no financial help during pregnancy. Prosy became sick of malaria and it became complicated at 36 weeks of gestation, little did she know that the plasmodium parasite crossed the placenta. She didn't have a mosquito net throughout her pregnancy and she remained in the village without seeking medical aid as the fellows could say that it's normal for pregnant women to be sickly since she was a prime gravida. At term, prosy came to the facility at KADO to deliver, the baby had grade 3 jaundice and on testing, the baby had malaria parasites in the blood. It's at this point that Prosy recalled being sick towards time of delivery, "I didn't know that malaria is deadly like this", she said; I will never ever again sleep with a mosquito net and I have to tell others what has happened to me, she added.
Whereas the government of Uganda distributes Long Lasting Insecticide treated Nets (LLINs) to pregnant women during labor and ANC, Not all pregnant women or girls access them. Prosy now tells the fellow women on the importance of sleeping in LLIN because of what she went through and she is now a changing attitudes of other women and girls. This is a true story of what is happening to expectant mothers in Uganda today.