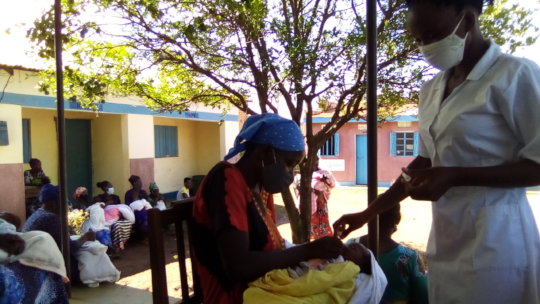 This is August 2021 quarterly progress report on "Rescue rural communities from COVID 19 infections in Uganda project" particularly in Kibuku, Pallisa and Butebo Districts. The project contributes to reduced transmission and infection of Corona Virus among the rural communities who are also subsistence farmers. In the quarter, the project provided the needy communities face masks, distributed wash hand facilities to public places including soap, provide sanitizers to private not for facility facilities, mobilized and sensitize rural communities on Corona Virus prevention strategies. The project was implemented utilizing community contributions. KADO never realized financial support from international donors yet the pandemic is on the increase. Achievements: • 600 youth received face masks • 4 private not for profit health facilities received 3 liters of sanitizers each for health workers use • 2 private not for profit health facilities received 10 liters of Jik for disinfection. • Conducted 4 mobilization and sensitization meetings on Corona Virus prevention strategies and reached 1056 community members. Challenges: There is high demand for face masks and government intervention is not there. • The organization lacks adequate financial support to execute the Project. Recommendations: KADO still requests all well-wishers to be part of us and give a helping hand to support vulnerable rural communities in Uganda. COVID 19 is a dreadful disease particularly to the elderly and people with non communicable diseases in Uganda. Communities lack adequate knowledge and skills on the prevention strategies. Therefore there is great need for sustainable community programs to reduce the infection spread.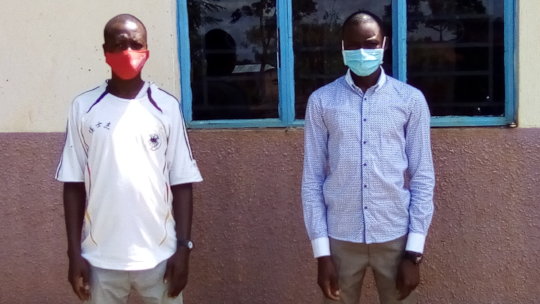 Links: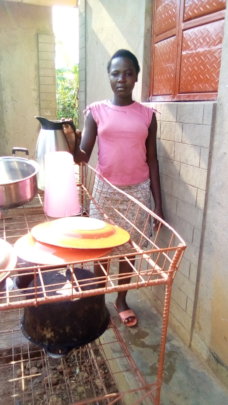 Summary This is a progress report for the quarter ending June 2021 with financial support from stakeholders and donors on GlobalGiving platform. The quarter ended when the organization had not yet secured funding from donors. Also Uganda went into lock down whereby all events were stopped as a means of controlling COVID 19. Currently all children at home with their parents and guardians/caretakers Achievement • Procured 250 face masks and distributed to 150 orphan girls at school • 150 sanitizers of 150 mls each and provided to 300 orphan girl children at school • Procured 600 sanitary pads and distributed to 300 orphan girls at schools Challenges: • We are experiencing inadequate funding for this project and limited support was provided to orphan girl children in the quarter. • Orphans girl children are at home as Uganda into went lock down. It's therefore difficult to reach them at their homes to provide guidance and counseling due the limited movements in the country. • Our orphan girl children are now fully engaged in domestic work Recommendations: KADO submits a request to all development partners to extend their helping hand to the projects. In addition, we request GlobalGiving to link KADO the external partners that can support fundraising.
Links: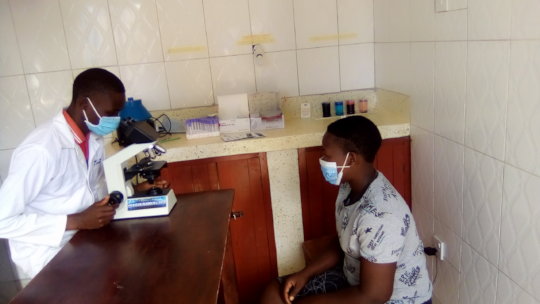 SUMMARY
This is quarterly activity status report that ended on June 2021 on "Save 750 Pregnant women from Malaria in Uganda" project in Kibuku district. The goal of the project is to contribute to the reduction of maternal mortality rates in Uganda. The project is implemented in Kibuku district with financial support from donors under the GlobalGiving and Kagumu Community. KADO is grateful to all donors and the community for the support that contributed to the realization of these quarterly results.
ACHIEVEMENTS:
Health educated 102 pregnant mothers,
Procured 45 medium long-lasting insecticide treated mosquito nets,
Monitored and evaluated a total of 40 mothers on the effective utilization of mosquito nets
120 Malaria Rapid Diagnostic (MRDTs) test kits were received from the Ministry of Health Through Kibuku District DHO's office,
Offered ANC services to 65 pregnant women.
Executed malaria tests to 68 pregnant women at the facility.
46 pregnant mothers received a long lasting insecticide treated nets
115 mothers received Malaria intermittent Preventive treatment (IPTs)
CHALLENGES:
Lack ok od adequate antimalarial drugs and supplies
lack of adequate mosquito nets,
Limited funding which makes the procurement of most items hard,
Lack of face masks and some mothers attend antenatal clinics without them and are at risk to COVID-19
The country went into lock down and currently movement is hard for pregnant mothers to access health services.
RECOMMENDATIONS
KADO still requests all partners to raise support this malaria prevention project to the pregnant mothers to reduce on the maternal mortality rates and infant mortality rate.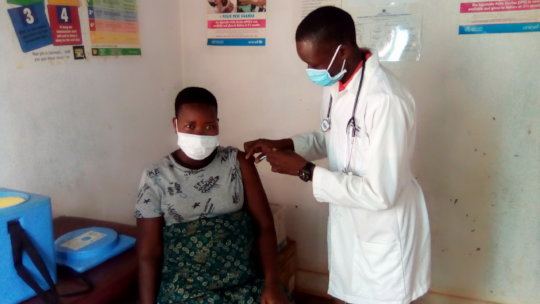 Links:
WARNING: Javascript is currently disabled or is not available in your browser. GlobalGiving makes extensive use of Javascript and will not function properly with Javascript disabled.
Please enable Javascript
and refresh this page.