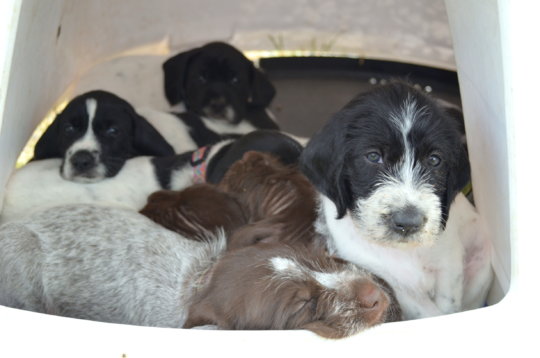 As Summer is in full swing, the shelter is full of kittens and puppies! We have had the opportunity to rescue several pregnant dogs who gave birth on site or in the care of volunteer foster families. It is a joy to ensure these fragile lives are safe, happy, and healthy.
2017 marks our third year operating the shelter! We hosed an Open House for our community to celebrate, with family fun activities and information about our progress. Some interesting facts on our growth include:
Adoptions are growing every year:
In 2015 we adopted 186 pets to loving families; in 2016 adoptions were 385! We are on track to our 2017 projection of 461 adoptions!
We helped 103 stray dogs last year find their loving home.
We provided spay/neuter surgeies to 282 animals in 2016 - every dog or cat adopted from our shelter is spayed/neutered, vaccinated, and receives proper medical treatment.
We rely on our donors to do this important work. I sincerely thank you all for your continued support. May your summer bring you joy, health, and happiness.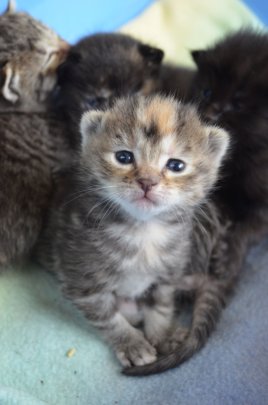 Hello Donors,
Looking back on the past few years, our adoption growth rate is steadily increasing. We are so honored to be able to help more animals. We could not do this without your support!
In 2017 so far, we have adopted 124 dogs & cats! 64 required spay/neuter surgeries, and all were vaccinated and treated for any medical conditions. We projecting nearly 500 adoptions this year, a huge growth from 2016's total of 385.
We continue to work on facility completion, while operating the shelter. Recent projects completed included various improvements required to meet State Senate Bill 6 and County Kennel License requirements. I'm happy to report we passed inspection!
Kitten seasion is in full swing, with several pregnant cats and nursing mothers on site. Our volunteers are busy bottle feeding babies. We currently have a full house of dogs as well, wonderful personalities all unique in thier needs.
Our team is excited for our fundraising event this weekend, April 29th, our second annual Wine & Whiskers auction. We have a fun evening planned, and would love to see you there! Tickets and information available on our website, link attached.
Sincerely,
Crista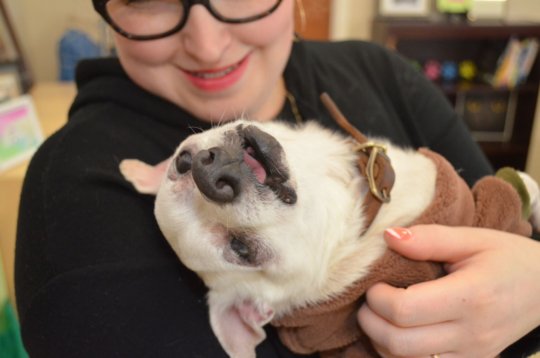 Links: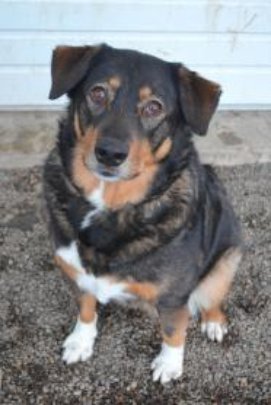 Happy New Year! We have had a busy few months at the shelter, making great progress on our construction projects. One of our largest projects for 2016 was installation of a shelter grade HVAC system to provide temperature control, and air sanitization for our facility. I'm happy to announce the system is fully installed and running beautifully! It has made a significant difference already. This completes Phase 1 of our HVAC system, covering the front half of the building including cat rooms, quarantine rooms, lobby, and office.
Other projects completed include installation of FRP on bottom half of walls in animal areas, to provide a non-pourous, fully sanitizable surface. High gloss paint in kennel areas for the top half of walls for the same purpose. With the wall treatments complete, we now have cove base (base boards) installed as well.
As we close out 2016, we are honored to touch the lives of 498 dogs and cats! This represents a huge growth from last year (237), and we expect continued growth to meet the needs of our community. All animals were spayed/neutered, treated for parasites, vaccinated, microchipped (dogs) and treated with great care by our wonderful volunteers and staff.
Please take a moment to visit our website to see news and details about our upcoming events, we would love to see you there!
Thank you for your continued support, we could not do this important work without our generous donors.
Sincerely,
Crista Eberle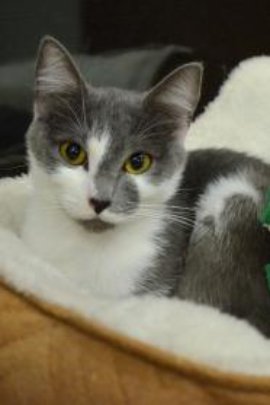 Links:
WARNING: Javascript is currently disabled or is not available in your browser. GlobalGiving makes extensive use of Javascript and will not function properly with Javascript disabled.
Please enable Javascript
and refresh this page.