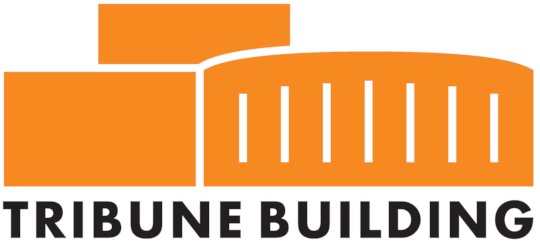 Dear Friend of the Tribune-
Earlier this year, you helped the Tribune achieve a permanent place on the GlobalGiving crowdfunding platform. As we near the end of 2018, we are happy to share our progress toward realizing the fundraising goals that will bring the Tribune Building to life.
To date, we have raised $9,276 through the GlobalGiving platform. Every resident who contributed to the campaign played a critical role in advocating for community-led decision-making as the means toward a goal of inclusive economic growth in our community.
Below is a summary of ways we continue to work alongside residents, local businesses and organizations in reaching our shared goal:
- We completed the formal process of submitting a $3M request for the Tribune in the 2019-2021 Wisconsin State Budget. Critical to the request was the support from local businesses, regional economic development organizations, UW-Stevens Point, Mid-State Technical College, North Central Wisconsin Workforce Development Board, and the Regional Economic Growth Initiative (REGI), as well as a resolution of support passed by the City of Wisconsin Rapids Common Council.
- We hosted an Entrepreneurship Development Series workshop focused on Community Development Financial Institution (CDFI) lending and support services. Multiple partners with an interest in supporting business development came together for the event, including Wisconsin Women's Business Initiative Corporation, Mid-State Technical College, Heart of Wisconsin Chamber of Commerce, Hmong Chamber of Commerce and the UW-Stevens Point Small Business Development Center. Attendees learned about local financing and technical assistance resources for startups and existing small businesses— examples of collaborative programming that will occur within Tribune.
- We received a Wisconsin Economic Development Corporation grant to update the Tribune operating model and integrate new partnerships with key regional organizations – including Mid-State Technical College and University of Wisconsin-Stevens Point. The work is underway.
- We are continuing to move forward plans for the Training Microbrewery to focus on training and employing local talent to create craft brews; partner with established microbreweries to apprentice onsite master brewers; and host the state's first brewing apprenticeship program that will serve statewide and national audiences.
What's next?
As we enter 2018 and our 25th year as an organization serving the south Wood County region, Incourage remains committed to the Tribune. Join with us in sharing our Tribune GlobalGiving page with friends and family who want to be a part of this important work.
Kristopher Gasch Kelly Ryan
Incourage Board Chair Incourage CEO
Links: