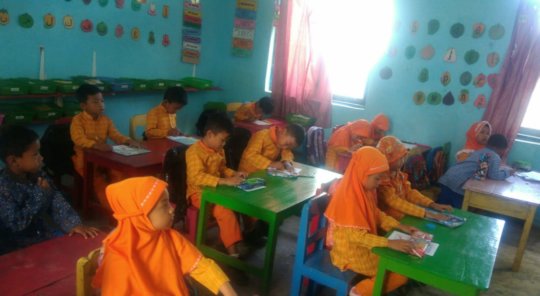 In the light of this New Year, we would like to deliver great news on our Village Children Playground Project. As of today, ars86care Foundation has received enough funding to start construction project by July 2019. The school benefiting the donation is Pertiwi 2 Jelok Kindergarten located in Boyolali, Central Java, Indonesia. The funding will be alocated to fund the school's playgorund completed with it's equipment including swing sets, slide, and several other traditional playing equiptment. The funding will also provide the school with two sepearte toilets, a mini panrty, mural decoration for the classroom also equipping the school with green features which include a vertical garden, herbal plants corner and water absorbant holes.
The idea behind the project is to create a safe place for children to learn and play. During our assesment to the villages, our team evaluated the needs of Kindergartens in the rural villages of Central Java, one problem stood out the most is poor infrastructure of schools. Through our Space to Build Program, we help renovate and build Kindergartens across Central Java and help promote the importance of early childhood education.
ars86care Foundation which was legalized as a non profit organization in 2007 has started building and renovating Kindergartens accross Central Java since 2012. By the end of 2018 we have helped built 25 schools in total, in the areas of Gunung Kidul, and Demak-Grobogan, providing them access to a proper early childhood education.
We thank all our Donors and contributors for all the effort you have invested tp help sustain our Program and create a lasting impact to all children benefiting from the donation for years to come. A follow up report will be conducted as our way to always keep you up to date on the project.
Have a great Year ahead!