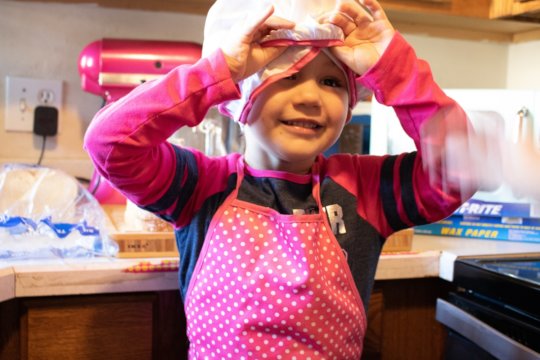 After fleeing domestic violence, Jessica and her daughter Sam needed to start all over again. Jessica came to Community Warehouse to furnish the apartment. She says she'd never before fully appreciated the freedom of having her own space.
"Pulling a book from the bookshelf to read to my daughter: those little things are so important."
Once settled, Jessica decided to start a new holiday tradition of doing something kind for others. With a stocked kitchen, she and Sam make food and pack it up to hand out to homeless people.
"I received so much warmth and assistance when I needed it and I want to give back."
Having a full home, not an empty space, helps Jessica focus on her family's goals. Jessica is proud to be fully independent again, working, and making sure Sam is thriving.
"I have always believed in the giving nature of people. Even when that hasn't been my experience, I still believed in it. I see it in myself. Coming to Community Warehouse was an affirmation of that belief."
For Jessica, one of the joys of her furnished home is making popcorn for family movie nights on the sofa.
With every home we help create, Community Warehouse is providing much more than just furniture.
As Jessica so beautifully shared, the lasting impact we have on thousands of lives each year is the pride of providing for loved ones, the freedom of creating an individual space, and an inspiring model for sharing with neighbors.
Your support ensures this life-changing service is available for 60 families like Jessica's every week. Please give generously today. (If you've already contributed this holiday season, thank you!)