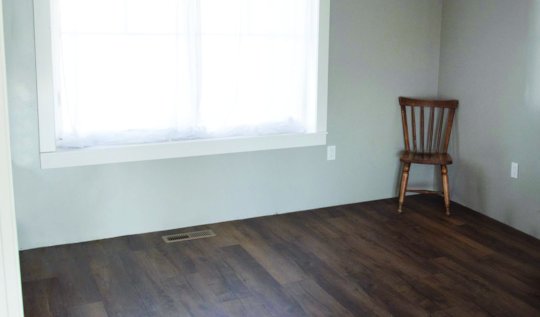 Maia is one of 2,600 homeless children in Oregon. After long months in a family shelter, Maia's mom received assistance to move into a new apartment.
After months in a shelter, Maia finally had a room of her own again... an empty room.
"Where will I sleep?" Maia asked her mom. "We don't have a bed."
Maia carefully wrote a "House list" of all the things she wanted for her new room. Her family came to Community Warehouse and found everything on her list. The friendly drivers from Community Warehouse carefully loaded all of Maia's family's furnishings into the truck and delivered them to their new home.
Every day, your support turns empty houses into comfortable homes for families like Maia's. We believe home is at the center of everyone's well-being, and are committed to bringing this comfort and dignity to every neighbor in need.
Together, we filled Maia's room with comfort, joy, and hope. Thank you for helping kids get off the floor.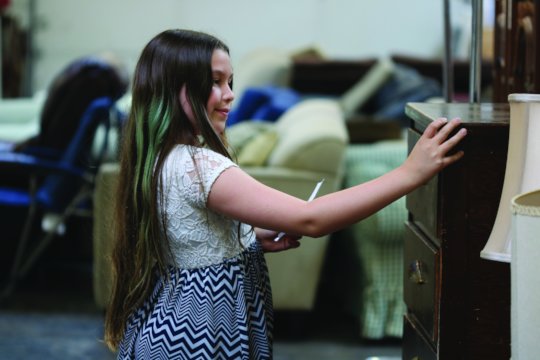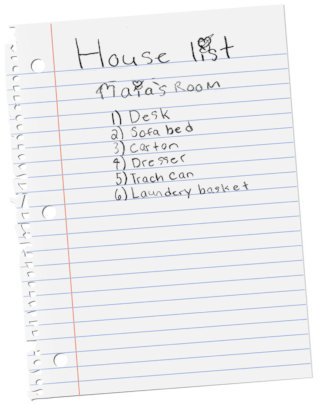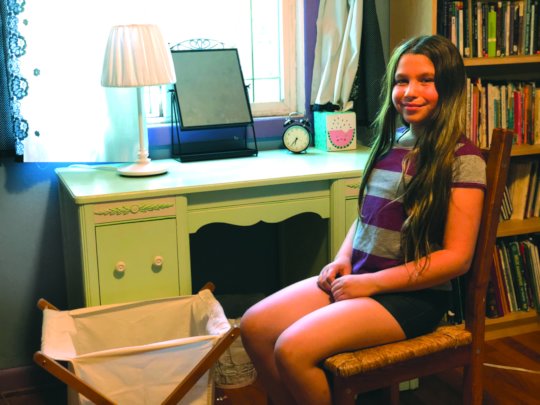 Links: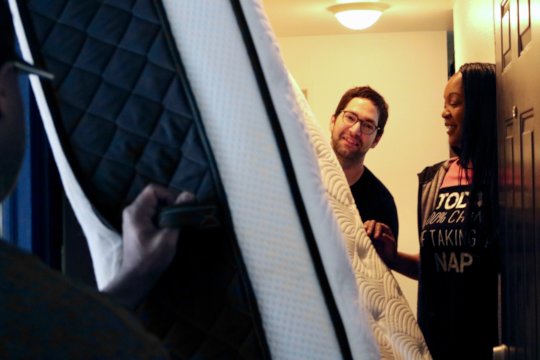 "I can't stop grinning," says Ramona, who came to Community Warehouse in search of a bed. Thanks to a generous donation from our partners at Mattress Lot and Parklane Mattresses, a beautiful luxury mattress was waiting for her.
Ramona struggled to recover from back surgery after a car accident left her unable to walk three years ago. Though she recovered the ability to walk, her injuries meant she couldn't work – or afford rent. Her family became homeless and Ramona slept on uncomfortable cots and couches that didn't provide any relief for her chronic pain. A firm, comfortable, quality mattress was essential for Ramona's continued recovery and improved quality of life.
Support from donors like you and partnerships with local businesses and individual donations are what make it possible for Community Warehouse to connect those in need with quality donations. Local retailers Mattress Lot and Parklane Mattresses have provided Community Warehouse with countless clean mattresses that fly out the door just as soon as they come in.
"We love the fact that Community Warehouse offers tangible and direct help to families in crisis and need. This is not abstract," say Mattress Lot founders Mary Ruth and Michael Hanna. "We're super grateful that Community Warehouse makes it easy for companies to play a small role in helping people in need or crisis. Community Warehouse is a conduit between businesses that want to do the right thing, by giving donations and supporting families in need in our community."
Now, with the help of a local housing assistance program, Ramona and her family have settled into a new home with furnishings from Community Warehouse. "I'm very happy to have a comfortable bed to sleep on," says Ramona. "I love that Community Warehouse is here for us. Thank you so much for the help."
Whether gently-used or brand-new, beds are the foundation of waking up to a brighter day. Your donations make a direct impact in the lives and homes of our neighbors in need.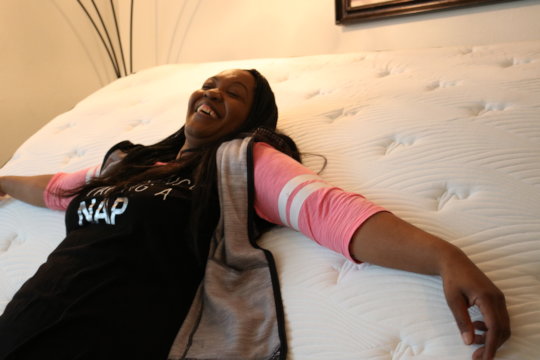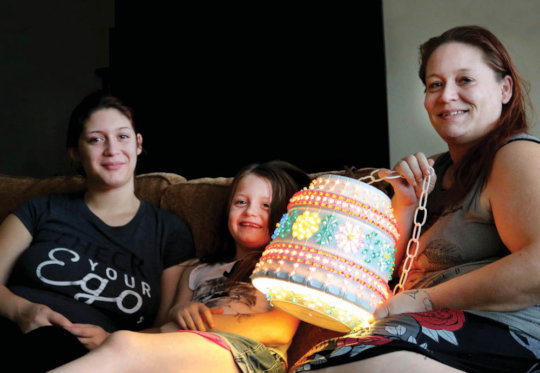 After spending over 60 nights in a local shelter, Annastecia and her two daughters finally moved into their new home.
They visited Community Warehouse to pick out furnishings, including this beautiful lamp that had been donated just a few days before.
Through your support of Community Warehouse in 2017, you helped 7,799 neighbors in need create more comfortable, happy, and stable homes. And 3,553 of those were children.
What a year!
Your support truly makes a tangible difference in the lives of families in need. We're eager to lean into the new year to further this meaningful, essential work together.
With gratitude,
Robin & the Warehouse team
PS: Please don't hesitate to contact me directly if you have any questions or would like to volunteer, host a drive at your workplace, or support in another way! My email is robin@communitywarehouse.org.
WARNING: Javascript is currently disabled or is not available in your browser. GlobalGiving makes extensive use of Javascript and will not function properly with Javascript disabled.
Please enable Javascript
and refresh this page.