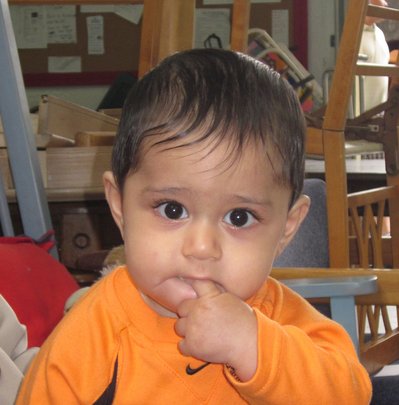 Dear GlobalGiving supporters of the Beds for Kids campaign,
We have great news! For the last several months, the Warehouse has been fully stocked with twin and double mattresses, and we have completely eliminated our waiting list for children's beds. This is a complete turnaround from past years where wait lists for twin and double beds were long, and we were sometimes only able to provide one bed for a family with multiple children. August and September have typically been some of our busiest months as case managers work to get families into new homes before the school year starts, so success at this time is particularly significant.
We are thrilled to be seeing the results of our efforts to build a consistent supply for our top requested item. This success has been achieved through expanded donation collection truck routes alongside community outreach about the need for donated beds. Your contributions have been critical in funding these efforts to ensure that all the families with children who access our services are able to receive a bed for each child.
The problem of children in our community who are sleeping on the floor, on couches or with family members is still present, but with your help we are truly having an impact. We wanted to take this opportunity to celebrate this success with you. You've helped us to make a huge difference in the lives of so many children and families.
As we come up on the busy holiday season, we need a fresh push to ensure we are able to continue operating without a wait list, getting beds and bedding for all the children in the families who come to the Warehouse. You can help us get families "home for the holidays" by spreading the word to your friends, family and colleagues. The GlobalGiving Bonus Day on October 19th is a great way to make your gift go even further.
We heard recently from a supporter who provided one of these donated "beds for kids":
You all do such good work and more folks need to know how to help "the cause" and that the Warehouse is there to help us when we need it. I feel confident that a bunk bed with mattresses and box springs that we donated a couple years ago went to children needing comfy, safe, restful sleep.
-Ronna
All of this is made possible through your generous support and friendship. Thank you!
p.s. If you're in the Portland, OR metro area, we have numerous fun events coming up this fall and we would love the chance to meet you and say thank you in person.
Links: