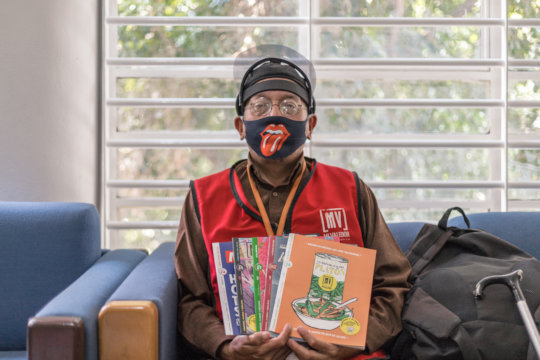 Hello dear donor!
Hoping you are having a great day, we want to thank you for your generous donation and keep you informed of what we have achieved with it at Mi Valedor.
As you know, amid the COVID-19 pandemic, vulnerable and excluded populations are the most exposed. Fortunately, thanks to your donation, we've been able to support our vendors to get ahead despite the crisis. In addition to providing direct financial support, the proceeds have been used to continue the work of the social area that supports the beneficiaries in their process of social and labor reintegration. With the support received, we've also managed to continue with the editorial project (which is the main source of income for the vendors) and we published two editions during this period.
At the end of June, we released "Jipitecas en onda", our 29th edition. This issue is a journey to rethink the iconic sixties; you can come along with us to rebuild the details of the fight with the student leaders of '68 and discover how Lance Wyman created the amusing pictograms of our legendary subway. For a few weeks now, you can enjoy our 30th edition "Se armó la cascarita". With this issue, dedicated to the sport that is played with your feet, you can almost feel in the cusp of greatness while you unravel with us the mysteries of the now-abandoned Neza 86 Stadium and return to your childhood with the stories of the street "cascaritas" of those times. Both editions are available via Issu for you to read completely free and online.
Finally, we want to tell you that, gradually, the vendors are back on the streets selling the magazine. Thanks to the donation in kind of protective masks, we've been able to reinforce their protection measures so that they run as little risk as possible. Also, they are not in their usual sales areas, since that forces them to travel longer distances, but on our page, we tell you where to find them.
Rest assured that your donation is of great help for Mi Valedor to get ahead during this complicated situation. Thank you very much!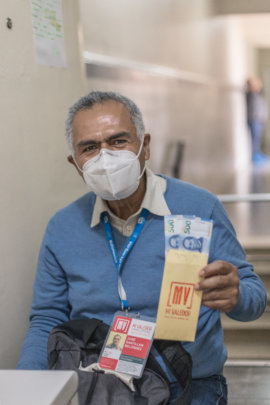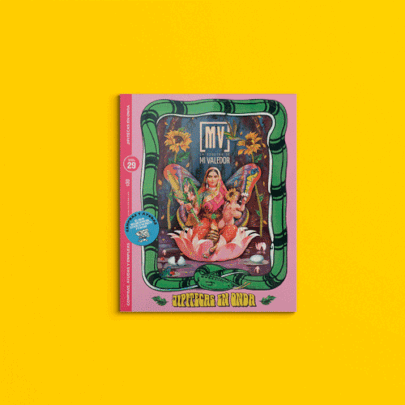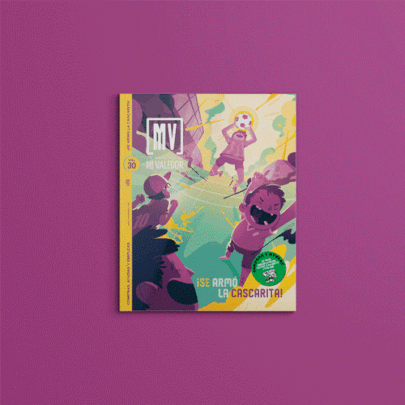 Links: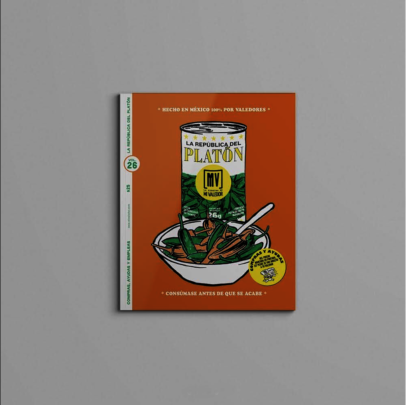 In our creative centre, we give workshops to our vendors twice a week. In this months we focused on making the last edition of the year done 100% by the vendors. The theme is about the interesting process of the food chain in Mexico City going from the planting, transportation to the reastaurants, street food... to being waste again. . They wrote from the editorial letter to the vendor´s interview. They took all the photographic content. The result of the issue is a fun, interesting and well written piece. The editorial team at Mi Valedor where very proud of them and the magazine is selling a lot.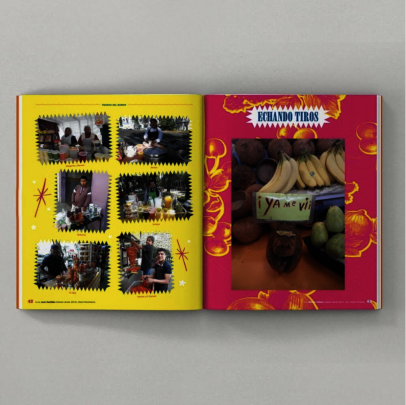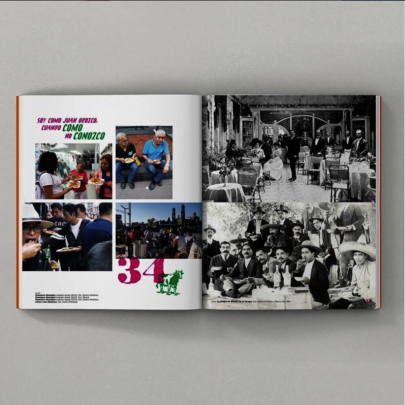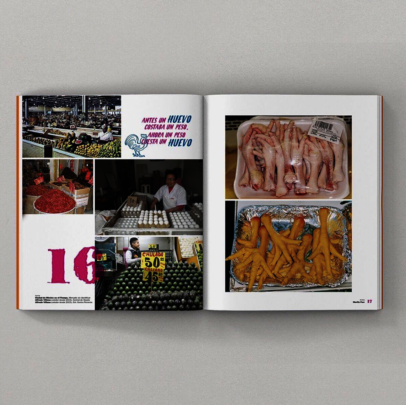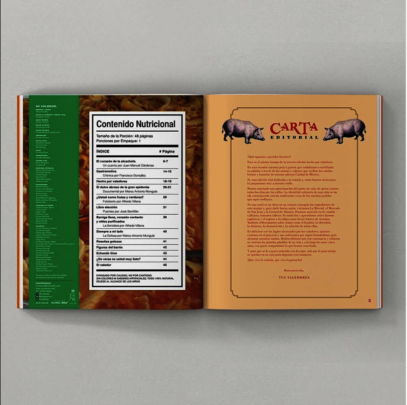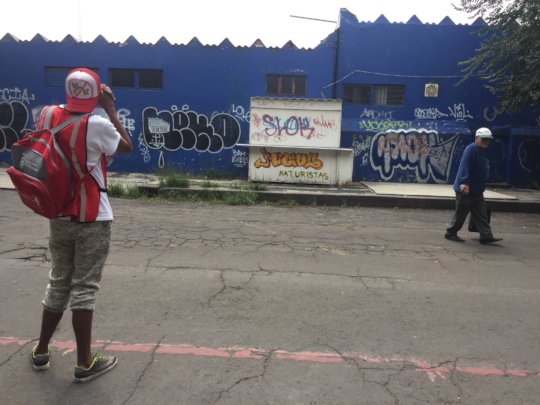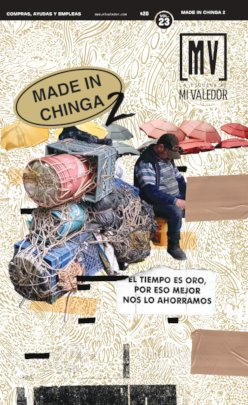 Hello!

We hope you are having a great day and would like to make an update on what has been going on with Mi Valedor since our last report. First and most importantly, big thanks to you for joining us in the run with your donation, everyone here appreciates it very much!

We are happy to announce issue 23, Made in Chinga II (Done in a hurry II), was released. This is the second time around we chose to expand and explore all those precarious, quickly made and (in our perspective) beautiful structures that surround our city. They constitute a big part of what the experience on the streets is about, both aesthetically and ideologically.
This is a remix of sorts of issue 3 in all of Mi Valedor's issues, appropiately named Made in Chinga. The title is a direct reference to the late 80s and 90s golden "Made in China" stickers, with a mexican twist to them. Chinga means a lot of things here depending on the context, but most importantly it means "fast and intensely paced", it as well has a "swear word" quality to it, which makes it much more likely to be heard or said on the streets than behind closed doors. It is a way of living and constructing space, one that didn't arrive voluntarily but has forged it's way into our identity as mexicans living in our city.

We organized a special event for this issue to be presented: a discussion panel featuring mexican writer Juan Villoro, the director of Mi Valedor, María Portilla, head of the style correction organization for the magazine Jimena Acevedo and independent illustrator Josías Castorena. The four of them talked out loud about the magazine and the challenges it presents while a bunch of happenings took place off-scene. A photography exhibition by the vendors and staff, a digital art gallery with all the vendor's work throught the years and a vendor-human-library kept the assistants flooded with the project's work.

Furthermore, we organized a totally public and welcoming event in the form of a picnic to celebrate 4 years of existance. We are pleased to announce capacity was exceeded (not to worry, just more chairs and tables had to be brought in) and had a wonderful food flow. So much that actually the vendors ended up taking most of it with them, while the rest was stored in the office for future workshops and such.

Last but not least, we got to release issue 24, ¡Ya viene el sol! (Here comes the sun), our first bilingual issue. It has to be said, a great part of Mi Valedor's existance is due to the existance of The Big Issue and their labor in the united kingdom, that has essentially what brought María and Delphine (two of the main founders) together. The clash between those two very different (yet also alike) cities is what we are all about. We wanted to aknowledge our heroes and the figures we look up to by giving them a piece of their home, but mexican, far from where they would look for it...
Links: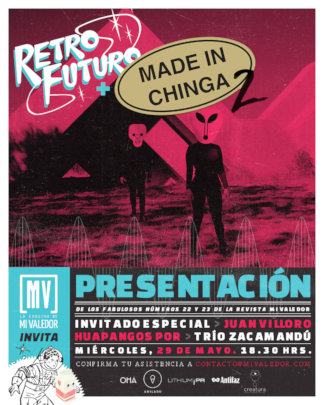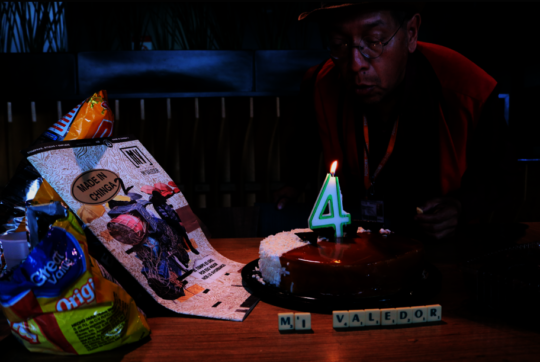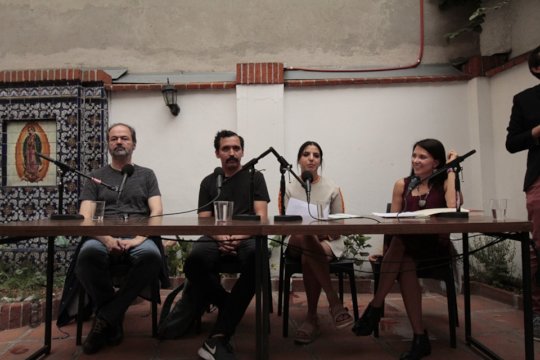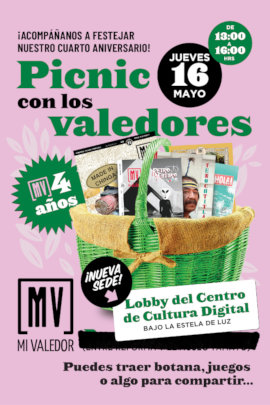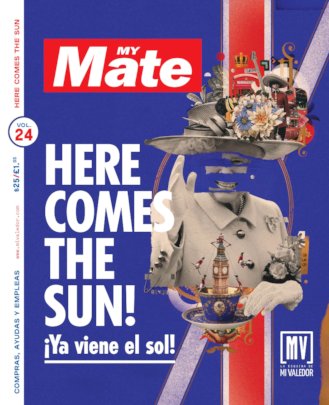 WARNING: Javascript is currently disabled or is not available in your browser. GlobalGiving makes extensive use of Javascript and will not function properly with Javascript disabled.
Please enable Javascript
and refresh this page.