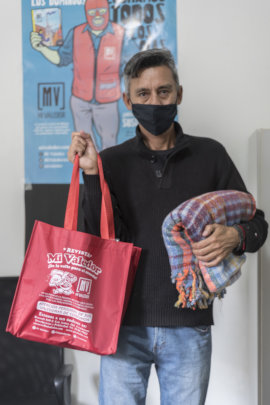 Dear donor,
These have been extremely challenging times but with your help, we have managed to adapt and provide support to our vendors during the COVID-19 pandemic where vulnerable and homeless populations are most exposed.
Throughout 2020, vendors received direct financial support, protective equipment, and remote support from our social and vendor teams, providing assistance in their process of social reintegration.
During the last three months of the year our team focused on:
Safely restarting activities with vendors and generating new editorial content which features in our latest issue, "Valedores del mundo, uníos" digitally available through Issuu for you to read completely free and online: https://www.mivaledor.com/producto/31-valedores-del-mundo-unios/
Providing safety kits that include necessary supplies for their health during the pandemic: antibacterial gel, face masks, disinfectants, and blankets to protect them from the cold all while maintaining social distancing guidelines.
Carrying out one on one vendor support meeting to discuss plans/strategies present the work plan for 2021.
Please find attached some pictures of our latest work. Rest assured that your donation is of great help to Mi Valedor to get ahead during this complicated situation and that you are actively helping those most in need.
Thank you very much! Gracias, camaradas.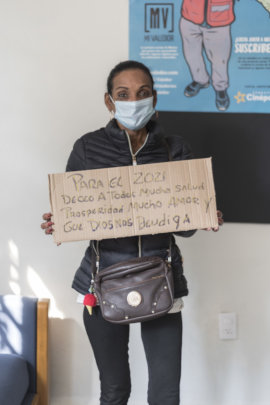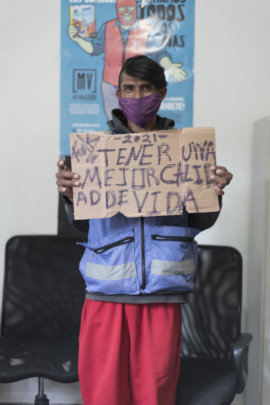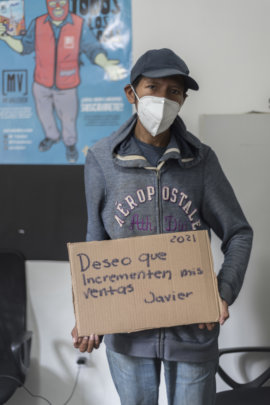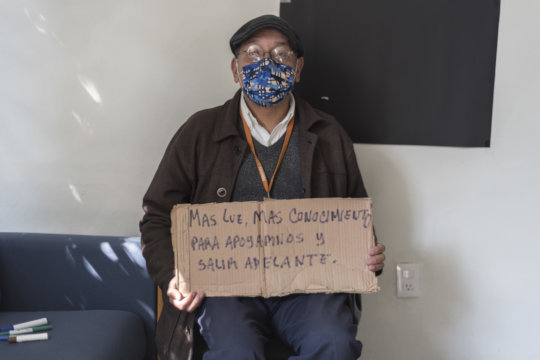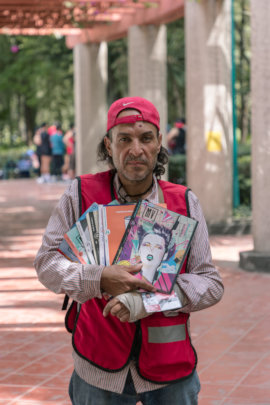 Dear donors,
We want to thank you again for your generous contributions to our campaign.
With your support over US$2500 was raised. We have decided that in order to be more efficient in our use of the GlobalGiving platform, we will be deactivating this project as of Friday 6th of November.
Our fundraising efforts will now be solely concentrated on COVID-19 relief focused project which you can support here: https://www.globalgiving.org/projects/help-mexico-city-homeless/ .
During these challenging times, the most vulnerable will be the hardest hit and urgent action is needed to ensure decent housing, education and employment opportunities. With your help, Mi Valedor hopes to reach over 300 new beneficiaries in the next 6 months. Also, as we cautiously return to street selling, our vendors will be newly trained and provided with COVID-19 prevention protocols and equipment (PPE).
Lastly, we would like to extend an especially heartfelt thank you to our recurring donor. You are vital allies and your monthly donation will automatically be transferred to the new and updated project.
In the coming weeks we are confident in reaching our donation target of US$15,000 and will have news for you before Christmas. Please help spread the word.
¡Gracias, gracias y más gracias!
Mi Valedor.
Links: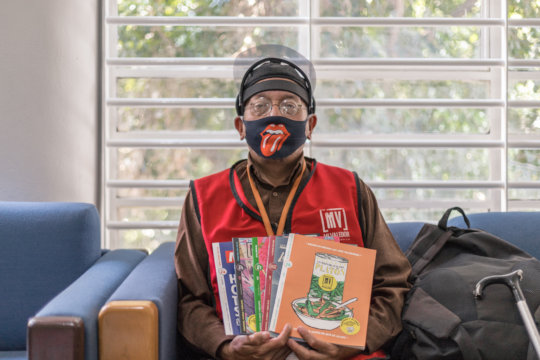 Hello dear donor!

Hoping you are having a great day, we want to thank you for your generous donation and keep you informed of what we have achieved with it at Mi Valedor.

As you know, amid the COVID-19 pandemic, vulnerable and excluded populations are the most exposed. Fortunately, thanks to your donation, we've been able to support our vendors to get ahead despite the crisis. In addition to providing direct financial support, the proceeds have been used to continue the work of the social area that supports the beneficiaries in their process of social and labor reintegration. With the support received, we've also managed to continue with the editorial project (which is the main source of income for the vendors) and we published two editions during this period.

At the end of June, we released "Jipitecas en onda", our 29th edition. This issue is a journey to rethink the iconic sixties; you can come along with us to rebuild the details of the fight with the student leaders of '68 and discover how Lance Wyman created the amusing pictograms of our legendary subway. For a few weeks now, you can enjoy our 30th edition "Se armó la cascarita". With this issue, dedicated to the sport that is played with your feet, you can almost feel on the cusp of greatness while you unravel with us the mysteries of the now-abandoned Neza 86 Stadium and return to your childhood with the stories of the street "cascaritas" of those times. Both editions are available on our website for you to read completely free and online.

Finally, we want to tell you that, gradually, the vendors are back on the streets selling the magazine. Thanks to the donation in kind of protective masks, we've been able to reinforce their protection measures so that they run as little risk as possible. Also, they are not in their usual sales areas, since that forces them to travel longer distances, but on our page, we tell you where to find them.

Rest assured that your donation is of great help for Mi Valedor to get ahead during this complicated situation. Thank you very much!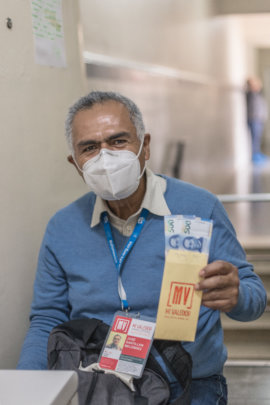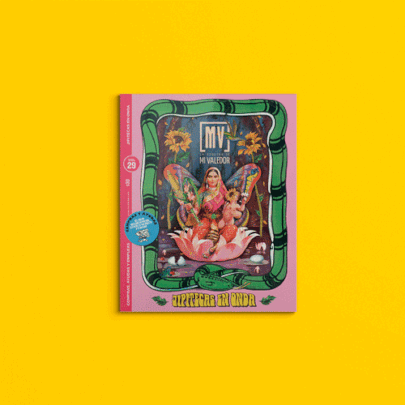 Links:
WARNING: Javascript is currently disabled or is not available in your browser. GlobalGiving makes extensive use of Javascript and will not function properly with Javascript disabled.
Please enable Javascript
and refresh this page.