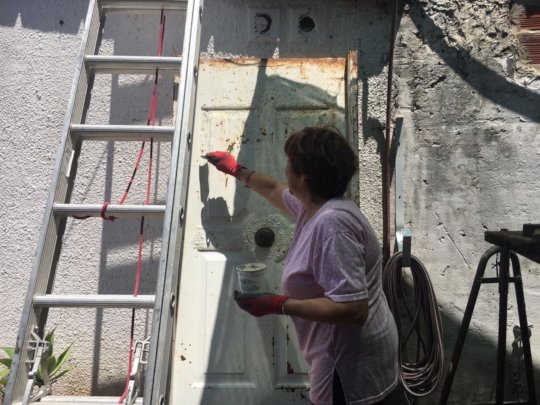 With this report we strive to provide our donors with updated information concerning developments within our program "Familias en Obra."
From January to March, before the measures taken by the Argentine government as a response to the COVID-19 pandemic - a compulsory quarantine in Buenos Aires since March 20th - we were able to make considerable progress providing housing support to five families. In collaboration with architects, construction plans were created and the required material costs have been calculated. In total we granted 115,000 ARS (USD 1,650).
The COVID-19 pandemic has had a huge impact on the dynamic of our activities as an NGO, especially within our program dedicated to the improvement of living conditions in our neighborhoods. For example, one of our principal activities within the program "Familias en Obra" is technical housing counseling. The frequent visits required to the houses of families we support are impossible to carry out at the moment.
In lieu of presencial visits, we have shifted our support of these families to the virtual space. Creative tutorials related to housing renovation, repair, and maintenance created by the architects who contribute to the program are sent to the families via WhatsApp. Unlike our other programs, "Familias en Obra" is less adaptable to the current circumstances due to the fact that the majority of tasks involved cannot be conducted in a virtual manner. As a result, we are currently channeling our efforts towards the establishment of a post-quarantine strategy.
At the moment, ten families need additional loans in order to continue their construction. As it is currently impossible to visit the families, we are analyzing alternatives. One potential option regards the collection of construction material (e.g. vents, water tanks) in preparation for a future construction phase.
In addition, we are identifying professionals within the neighborhoods in fields required in the construction process. These include carpenters and electricians. By working in the most local way possible, we reduce required transportation of materials from the capital city to the surrounding neighborhoods of the province and thus minimize the risk of contagion.
In cooperation with the Universidad de San Martín, we are planning online workshops on masonry and electronic engineering with a certification by the Argentine Building Workers Union (UOCRA). The principal goal is to improve our beneficiaries´ access to more work under better working conditions.
We are - in the name of every participant of the program "Familias en Obra"- enormously grateful for your support as donor. Your trust in our initiatives is an important source of motivation to overcome all the challenges we face in the daily working process. Thank you!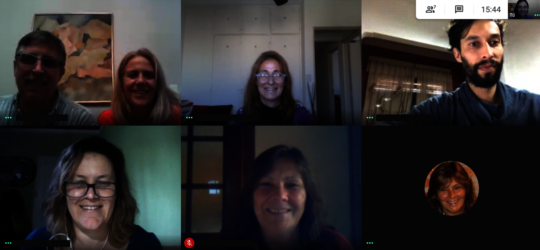 Links: