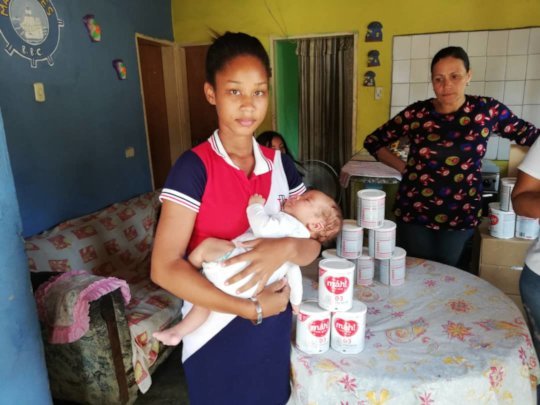 Context:

The Complex Humanitarian Emergency situation in Venezuela continue worsening. 6-7 children die every week. We are humble to receive your support and those from organizations, yet, we still have a lot to accomplish.

YTD May Results

Thousands continue being benefited from FRIENDS!

From school-age children under Alimentando Futuros' nutritional meal programs to our little patients, their families and the doctors at the Jorge Lizarraga Pediatric Hospital, we continue providing them with the most "basic" supplies to other more specialized and critical items to treat severe cases of malnourishment, infections, illness, and certainly conduct medical tests and surgical procedures.


+7,000 diapers shipped and received at Jorge Lizarraga Pediatric Hospital.
+2,000 units of nutritional supplements, including 1,006 units of clinical nutritial products from Victus .
+ 900 canisters of formulas and +100 of hypoallergenic formulas.
+60,000 cans of Super Mah formulas, for different ages, distributed among the Hospital Jorge Lizarraga, 4 schools at Alimentando Futuros, and several local organizations that were supported by FRIENDS!
+500 units of baby food (compotes) and +100 units of cereal
+200 multivitamins and +200 hidratation items
+1,800 units of medicines, from basic to specific treatments (allergies, bacterial infections, muscles relaxation during surgery & medical procedures, etc).
+10,000 items under Surgical & Medical
Major funds from Abraham Foundation had a profound impact on medicines, vitamins, laboratory exams, surgical & medical supplies, and hospital equipment.
Implementation of Sortly for a more efficient, transparent and real-time inventory management, from Miami to Venezuela..

Our children in Venezuela still count you and they thank you!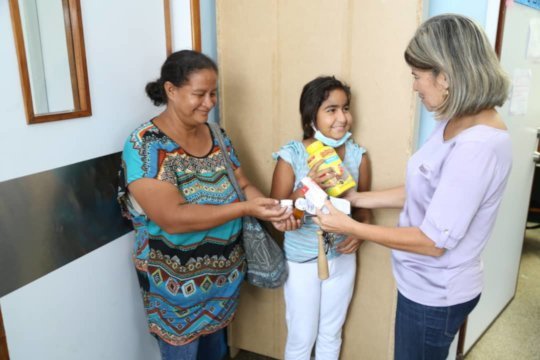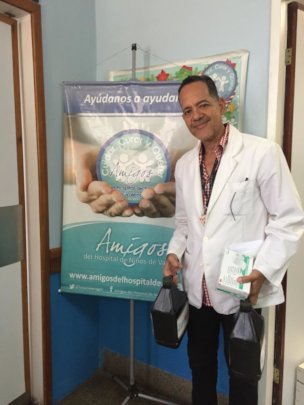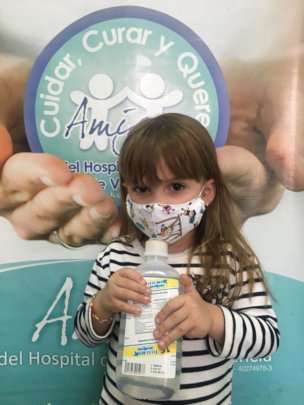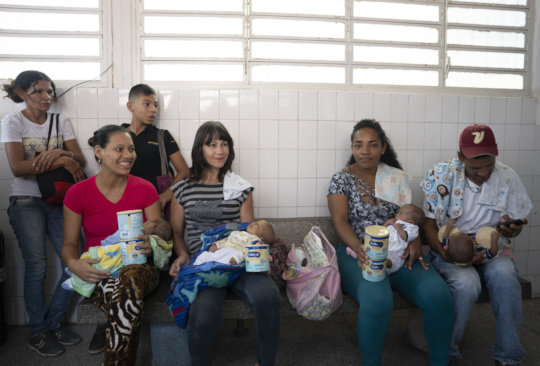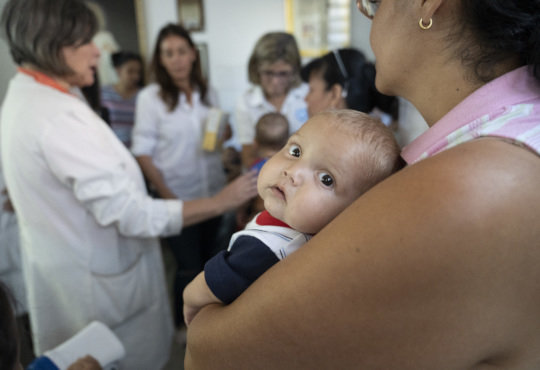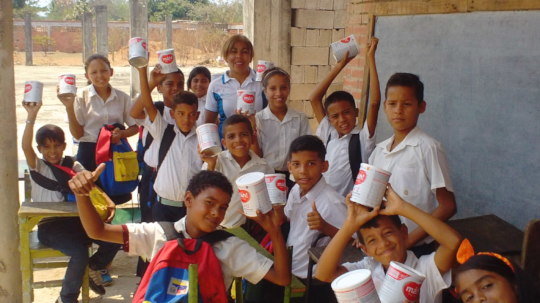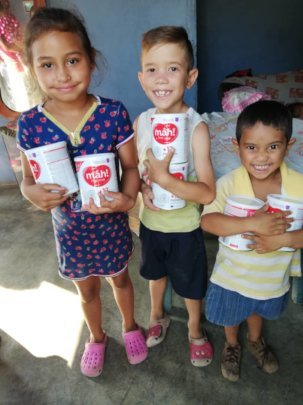 Links:
Attachments:
FRIENDS OF THE CHLDREN OF VENEZUELA - SUMMARY OF 2018 RESULTS
Note: Full 2018 Management Report available via link below and as an attachment.
Context:
Since 2015, Venezuela is affected by an unprecedented Complex Humanitarian Emergency, according to United Nations.

87% of population living under poverty and 60% under extreme poverty.
Food scarcity affects 9 out of 10 households.
11,446 children under the age of 1 died in 2016, a +30% in one year, as the economic crisis accelerated.
Children and newborns have the highest level of malnutrition, weigh deficiency, and mortality rate (+30%). More than 60% of infant deaths are newborns.
6 to 7 children die every week.
Children arrive with the same weight and height of a newborn.
In 2016, 96% of Venezuelan hospitals reported not having all of the infant formula they needed to attend to patients. More than 63% reported having no formula at all.
A month's worth of the formula (if found) a baby needs cost more than twice the entire monthly salary.
A hospital can receive only 4 of the 193 necessary medications. Hospitals even lack the most basic medical supplies — soap, syringes, gauze, diapers and latex gloves.
SUMMARY OF 2018 RESULTS
$129,924 in donations for a direct impact on +5,500 children through "Hospital de Niños Jorge Lizarraga" and +900 students and teachers with Alimentando Futuros' meal programs.
Some highlights of the donations made to "Hospital de Niños Jorge Lizarraga" :
11,444 patients treated
4,436 medicines donated
3,311 malnourished cases attended
1,082 infant formula cans
198 hypoallergenic infant formula cans
43 whole milk canisters
284 cereal cans
801 compotes
1,180 pediasures bottles
33 multivitamins bottles
5,915 diapers donated
4 Hospital Beds with mattresses
2 Hospital Cribs with mattresses
6 Hospital Recliner Chairs
1 Fragments Osteotomy Equipment.
Alimentando Futuros
273,800 daily balanced meals.
878 students + 42 teachers benefited (2 schools served in 2018)
school dropout rates fell from 48% to 3%.
Results have helped to support an additional school for 2019.
About Friends:
We are non-profit 501(c)(3) organization dedicated to the health and life of Venezuelan children. Through our 2 foundations in Venezuela, we identify the most urgent needs and ensure a strict monitoring and control from delivery to reception to the correct administration of the supplies and resources provided to treat and feed children under vulnerable conditions.
AMIGOS DEL HOSPITAL DE NIÑOS DE VALENCIA
Dedicated to improve the quality of care of the children and their families who come to the "Hospital de Niños Dr. Jorge Lizarraga", the largest Pediatric Hospital in the Central-Western region of the country with 200 beds and assists more than 120,000 children and adolescents a year.
ALIMENTANDO FUTUROS
Born in 2017 in the face of the growing school drop-out experienced by all low-income schools in Venezuela (up to 50%) to provide a daily balanced meal to school-age children and thus, help them to grow and develop correctly, have an incentive to attend school, and ultimate have the opportunity for a better future.
Links:
Attachments:
WARNING: Javascript is currently disabled or is not available in your browser. GlobalGiving makes extensive use of Javascript and will not function properly with Javascript disabled.
Please enable Javascript
and refresh this page.