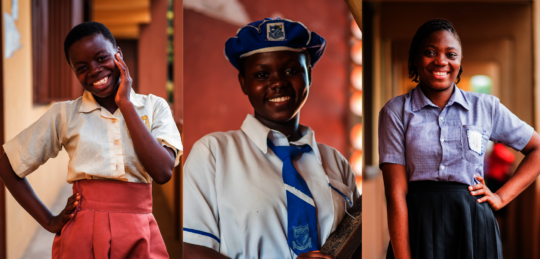 At CKF we have spent the start of 2021 reviewing our partnership agreements with the State Education Ministry. The Ministry is an important partner in designing appropriate programming, facilitating access to students and teachers for broad reach and ensuring competent resourcing for virtual tutoring programs. Local school systems are constantly reviewing and re-adapting the form and structure of schooling to current COVID-19 realities so this important early programming activity has also been a casualty of COVID-19 time planning.
An important and exciting component of our planned programming for Digital Learning for 1000 Students in Nigeria is inclusion of a teacher capacity building component. This program element will explore some of the available tools and platforms for digital learning and equip public school teachers for safe student engagement, optimal classroom management and effective instruction.The 3-part webinar is scheduled to hold once quarterly and targets reaching four hundred teachers in the state and around the nation.
Another program addition we are excited about is a virtual life skills and leadership (SLL) workshop specifically designed for girls with the goal of equipping and empowering them with the skills and confidence to navigate life successfully, make a positive contribution to the community and ultimately help contribute to positive life outcomes. Although launched in 2018, the in-person SLL workshops will now be adapted for virtual delivery in the 2020/2021 school year. Sessions will take the form of interactive workshops via Zoom and will be delivered during the 3rd-term (summer) holiday. SLL workshop modules will cover sessions on self-awareness, self-esteem, effective communication, goal setting, leadership, and values and ethics.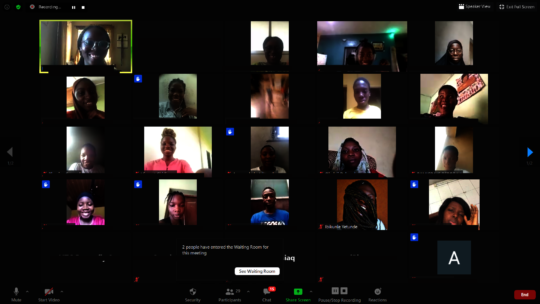 As schooling slowly returns to normal in Nigeria and globally, many public school students in Nigeria still have many months of catch up ahead of them. Much work also remains to be done to address and bridge the digital divide between children from higher and lower income homes that has broadened due to the pandemic.
We are more than ever before committed to technology access and education for girls. The world's reliance on technology over these past few months makes a most compelling case for why we have to stay on track with science and technology education as a key agenda. A good education is however an important foundation for digital literacy and participation in the immense opportunities that the technology space offers.
We recently delivered a webinar session in the Skilled for the New World series which is a 3-part digital learning series aimed to enable participants to come to terms with the dynamism of the world as it is today, and the need to stay relevant by continuously honing and adapting digital skills to demands.
93% of surveyed participants attested that the webinar effectively communicated ideas that motivated them to improve their IT competencies.
WARNING: Javascript is currently disabled or is not available in your browser. GlobalGiving makes extensive use of Javascript and will not function properly with Javascript disabled.
Please enable Javascript
and refresh this page.