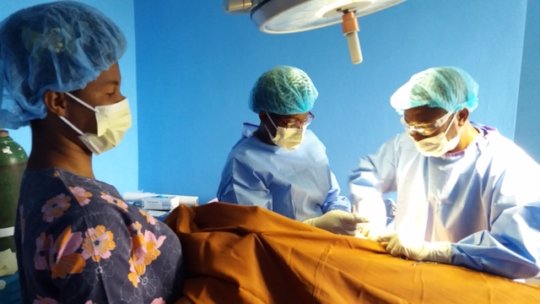 We have already treated 120 women with breast cancer in 2019. There have been many days lost to protests in the streets that have made it difficult for staff and patients to come in. Our center has remained open and staff insist on making sure that at least one doctor and one nurse are always there for the patients.
In addition, our operating room is now operational! We have started doing mastectomies in the cancer center. This will greatly lower the cost of a surgery for patients and for the program donors. We still get around 20% of our program costs from patient payments based on a sliding scale, but no patient has ever been refused care for lack of funds. Finally, our chemotherapy costs have decreased by 20-30% in 2019 as a result of buying in more volumen and our main supplier has started manufacturing the chemotherapy themselves.
So we can treat more women for less money! Thanks for your support!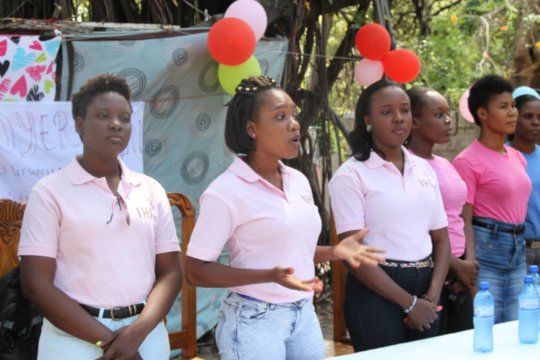 IHI treated 268 women with breast cancer in 2018. We have already treated 150 unique patients in 2019 as well. The program continues to grow by leaps and bounds. We are now offering full OB/GYN services including prenatal care, family planning, and cancer screening. We have received our ultrasound machine to screen and diagnose for breast cancer. Our operating room should be open soon! Stay tuned!
The chemotherapy program in Cap Haitien has opened as well with a generous donation for equipment and furniture from the US Department of Defense. We hope to treat all cancer patients from the North of Haiti in Cap Haitien. In addition, the pathology lab in Cap Haitien is moving quickly, improving quality, and delivering results.
IHI will treat 300 women with breast cancer in 2018. We have completed treated 30 women with cervical cancer using chemotherapy and surgery, a novel approach in places that don't have radiation therapy. We will have screened 5000 women for breast and cervical cancer in 2018.
The awareness program is growing and reaching out to the community in different ways. We continue to have breast cancer survivors spread the message in their churches and schools, and now at the market places and bus stops. In addition, we educated 1500 people in two days in two factories in Port au Prince (see photo). Awareness is key to finding cancers early, which will help more women survive the deadly disease.
In 2019, we will open a new chemotherapy program in Cap Haitien, Haiti's second largest city. Making treatment more available is the next battle we face. Thanks for being a part of it!
Links:
WARNING: Javascript is currently disabled or is not available in your browser. GlobalGiving makes extensive use of Javascript and will not function properly with Javascript disabled.
Please enable Javascript
and refresh this page.