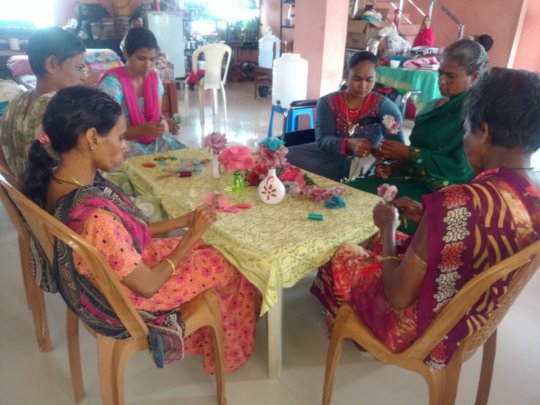 Orphan Persons with disabilities for their improving the life skills through they can also learn the particular interested skills so that they can lead their life in a independent manner.for example the Persons with disabilities can interested in preparing paper bags we should give raining in that particular skills so that he can improve the skill and get expertise in that particular area and he can start earn in that particular work&lead independent life
Teaching pre-vocational skills to Orphan Persons with disabilities for their improving the life skills through they can also learn the particular interested skills so that they can lead their life in a independent manner.for example the Persons with disabilities can interested in preparing paper bags we should give raining in that particular skills so that he can improve the skill and get expertise in that particular area and he can start earn in that particular work&lead independent life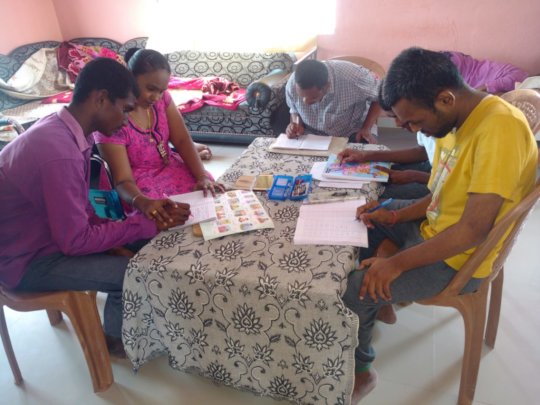 The children with special needs educating very slowly with suitable soft skills with lot of task analysis ..with the supervision of the pecial teacher they will do the particular task very perfectly ..with lot of training efforts and teaching methods slowly the mildly retarted children are learning step by step..all the special children may not be same...due to their intellegent capabilities the task can be devided and with small teaching and learning methods the special children are learning very perfetly..\
we wish the children will get more more teaching and learning skills through the basic education learning many skils.every 3 months when we do assessment the children will get slighly improvement with their own capabilities.
periodically intervention and progress we can see when we give perfect training skills..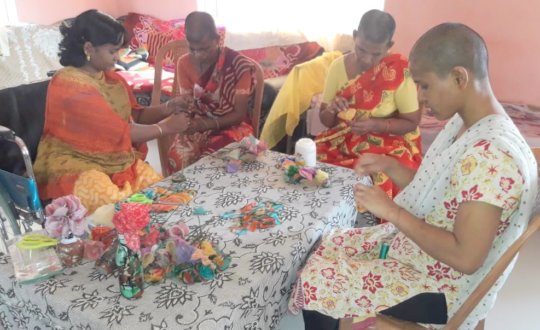 Children with special Needs teasching the vocational skills regularly and with that raining they are improving their inherent tallents past 3 months we are teaching the prevocation skills like preparing flowers and candles and envelop covers..the expert teaching the skills in different ways and methods with that preparing skills in different small steps with that they are improving the prevocational skills and getting expertise in their own prevocational skills.
every 3 months we will analysis their skills through intence training and improving the skills in their particular skills. teenage special boys and special needs girls are very interested in their self skills while teaching the prevocational skills, inssteadd of their own academics they are very much skill oriented.and they will leaqrn the skills very fastly.
WARNING: Javascript is currently disabled or is not available in your browser. GlobalGiving makes extensive use of Javascript and will not function properly with Javascript disabled.
Please enable Javascript
and refresh this page.