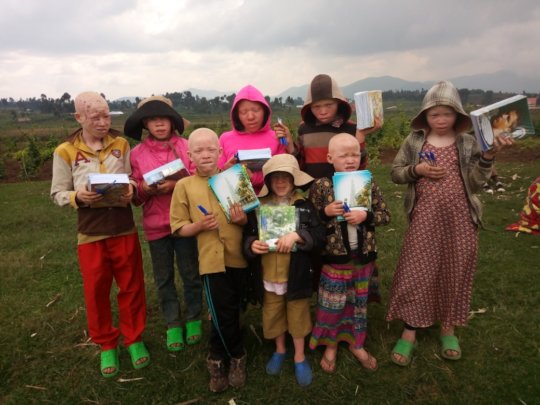 For this quarter IDA Rwanda didn't do much things for people with albinism; it's because of lack of financial resources, our donors have encountered funds problems during this quarter. With limited resources of the organization we tried to provide school materials to limited number of children with albinism under school age. We also tried to advocate for their integration in society as normal people. We have been participating in different seminars during this quarter where we communicated to all conferees about the integration and rights of people with albinism. With this opportunity IDA Rwanda is very thankful to everyone who contribute for the well execution of this program. We would also encourage everyone with heart of help to help us improve the living standards of people with albinism and their integration in society.
IDA Rwanda and its partners continue doing great things for their project titled Education and Healthcare of 81 albinos in rural Rwanda. During the current quarter we have tried to organize a joint meeting with children and adult with albinism. The purpose of this joint meeting was for educating people with albinism about their rights, how they can treat their skin in order to protect it against cancer. In addition to this, a consultation of the eyes capacity has been done and some of them have received glasses for their eyes. As usually school materials have been distributed to children under school age as well as skin protection creme.
IDA Rwanda team and People with Albinism in Rwanda are very thankful to all who continue to contribute to the improvement of people living with albinism in rural communities of our country
 .  
Thank you
IDA Rwanda Team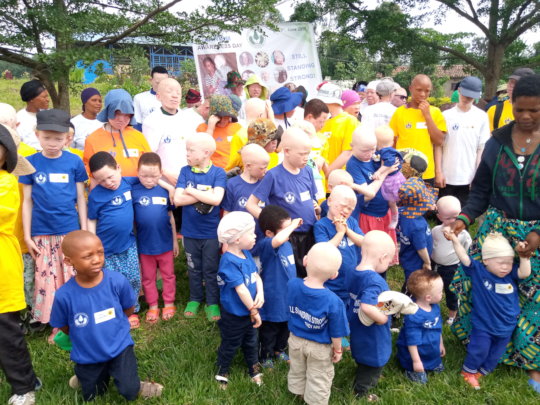 IDA Rwanda with its different partners have done great work during this term; as known this project is titled Education and Health care of 81 albinos in rural Rwanda. In this term we have done many activities which aim to promote livelihood of persons with albinism especially in our operating zone and generally in hole countrywide.
During this period IDA Rwanda has carried out an awareness campaign which joined more than 3000 people on different site; the purpose of this campaign was to fight against stigma and discrimination done to people with albinism. All these people received an education about integration of people with albinism in community as normal persons. It is in this term that we have also celebrated International Albinism awareness day with common theme: "Still standing strong". On this day we joined more than 1500 people to help us celebrated this day and 128 among them were people with albinism; this participation showed us how community begins understanding that people with albinism are human like others. We have also distributed skin protection crème, schools materials and so on as usually.
We are very thankful to everyone who continues to help our cause, once again thank you so much for everything.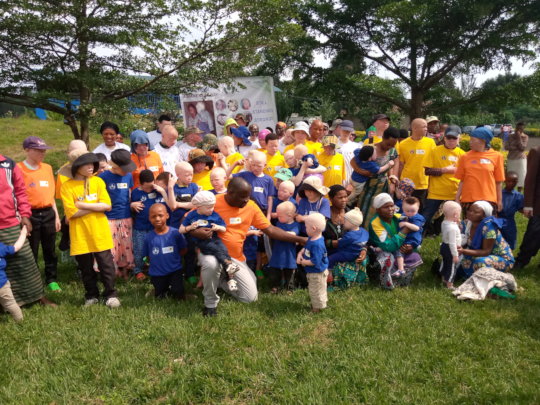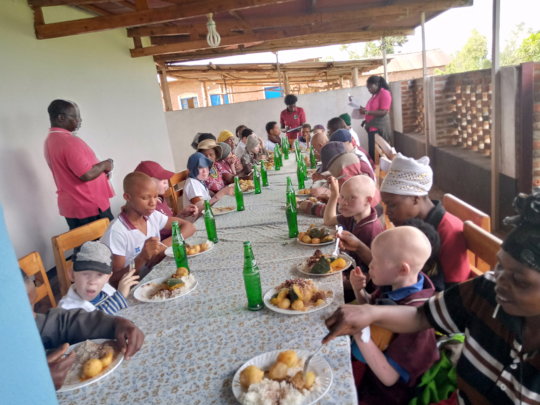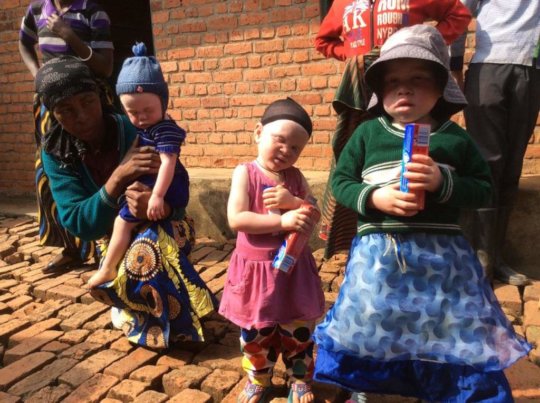 WARNING: Javascript is currently disabled or is not available in your browser. GlobalGiving makes extensive use of Javascript and will not function properly with Javascript disabled.
Please enable Javascript
and refresh this page.