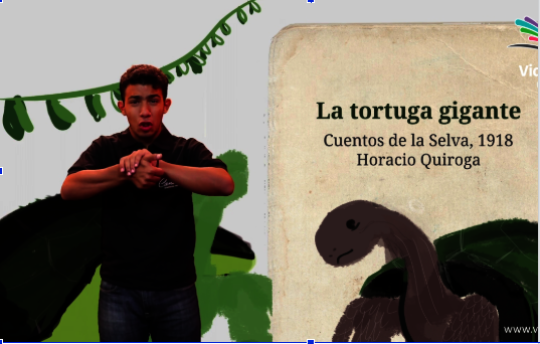 As part of the program to promote reading and access to literature, Canales enlarges the platform www.videolibros.org with two new classics stories from one of the greatest writers in Argentina: Horacio Quiroga. Las medias de los Flamencos and La Tortuga gigante (The giant tortoise) are now part of the collection of stories that children use in schools within the literature program.
In this platform, which allows Deaf girls and boys to access the same books as all the children do, the stories can be found in the categories "Stories about animals", "Classic literature and "For older children". This Uruguayan author is part of the Argentine classical literature and that is why these stories are read in Argentine Sign Language. Both stories are located in Misiones, a province in the north of our country.
A story before going to sleep, is a shared, memorable and supreme moment in the promotion of reading, that in the case of Deaf children is almost nonexistent. 95% of these children do not have a common language with their hearing family. This fact, combined with often inappropriate literacy strategies, have resulted in a Deaf community that thinks "books are not for them". Reversing this myth will break down one of the barriers that separates Deaf people from access to information and the pleasure of reading. "That is why in Videolibros we seek that the approach to books be attractive, in both languages, that it can be shared," express the project coordinators.
In Canales one of our lines of work points towards access to quality education for Deaf children. We think that if all children can access the same readings, the vicious circle of exclusion breaks down.
All people passionate about books can access Videobooks for free; they should only create a user, that we designed just for statistical purposes.
Sol Muñoz, a bilingual teacher for deaf children specialized in language practices, says: "Everyone deserves to have books in their own language because if we don't have books to read, there is no way to learn".
That's why Canales is always in search of new stories. These two videobooks that join the Videolibros enSeñas platform, the winning project of the World Summit for Innovation in Education, are today available for you to enjoy.
Let´s work together so that Videobooks keeps growing!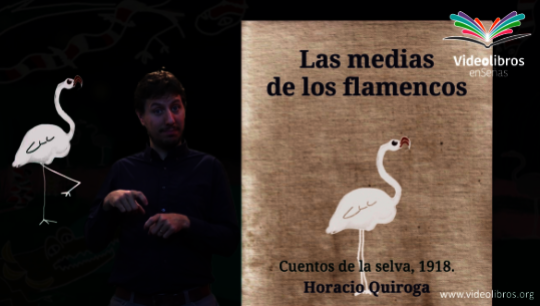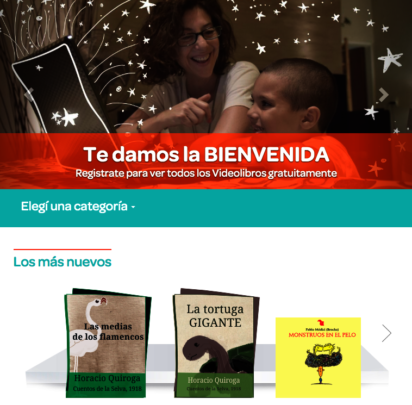 Links: