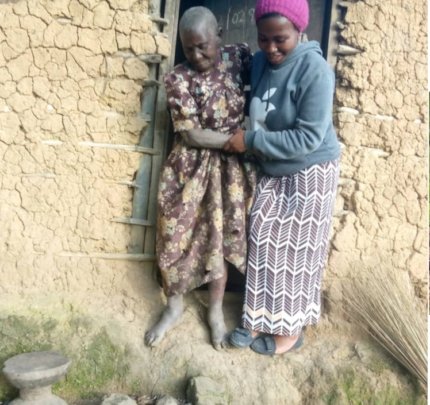 It's an exciting time at The Angel Projects Uganda! Over the past months, we have implemented several new projects that have been enabling the women and girls in our program to thrive and find success, even amidst the COVID pandemic.
Our elderly project has begun serving the older residents of the villages where we work by providing them with food, soap, cooking supplies, mattresses, bedding, and other essentials. These elderly folks do not have any governmental support, and many of them are alone without family members to look after them. So, The Angel Projects has stepped in to fill the gap. We're excited about the improvements we've seen in the lives of these precious people over the past several months, and we're looking forward to bringing our newest program, the Saving Grace Project, to them in August to provide them with much-needed medical care.
The new Saving Grace Project will provide basic healthcare for the people in our villages, who often suffer greatly because of medical problems that could be easily treated, such as a headache. The goal of this new project is to train our elderly project manager, Morrene, and some other local women in basic first-aid so that they can treat their neighbors and other community members, including the elderly. This project is brought to us by a registered nurse from the U.S. who will be traveling to Uganda during the month of August to train these ladies; this nurse will also continue to monitor the program and provide updated training after her return to the U.S. We are so excited to see the difference that this project will make in the lives of the locals.
Finally, during the COVID pandemic we have continued to provide food and other supplies to women who have been unable to work due to being quarantined. This aid has enabled them to support their families despite the struggles they've faced over the past year. We are also happy to report that all of our students are now back in school, and they are thriving because of the tutoring that we offered via volunteer teachers during the quarantine. These young people are the future of the Rubuguri area specifically and of Uganda in general, and we're so happy that they are finding success with the help of The Angel Projects!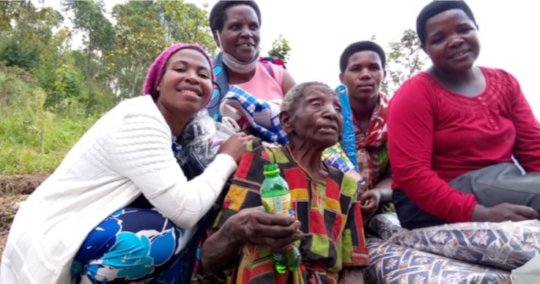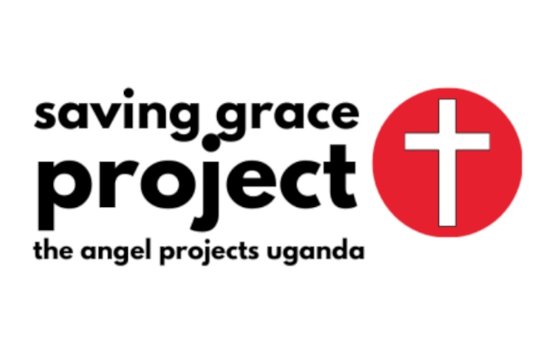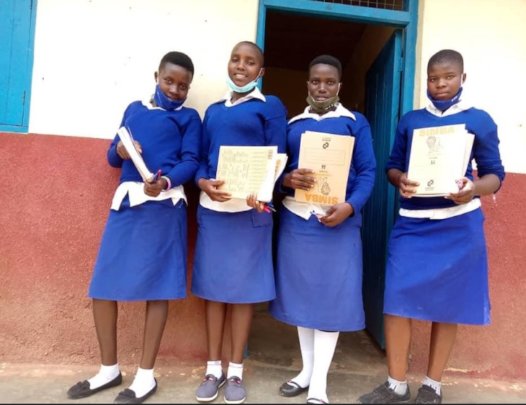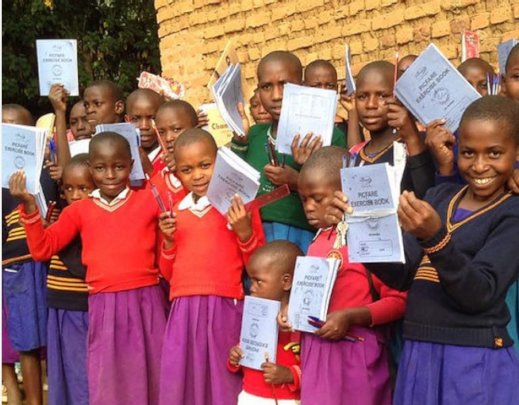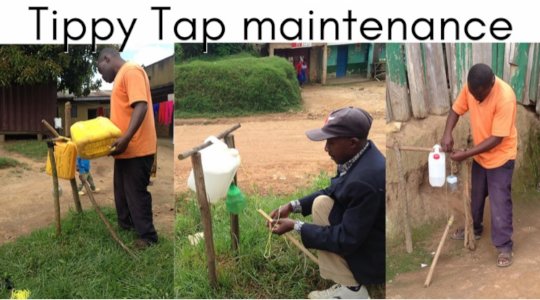 The Angel Projects of America is happy to report that the Rubuguri area of Uganda remains COVID-free! Justus, general manager of Angel Projects Uganda (APU), continues to work tirelessly with his team to keep the local community safe and healthy. The team has continued installing new tippy-taps (handwashing stations), keeping the previously installed tippy-taps well stocked, and educating the local villagers on best practices for staying healthy.
In addition, the children in our program have all returned to school, and through the support of our generous sponsors, they have all been fully funded with school fees and supplies. They are very excited to return to school, and we are confident that they will be completely prepared, having gone through APU's tutoring program throughout the lockdown. This has only been possible through the selfless volunteering of local teachers who have worked alongside APU staff members to provide the children in our program with free education during the pandemic.
Finally, the ladies of APU's women's program are back to work, following all necessary safety protocols. APU's job projects include farming, sewing, and baking, among others, and the women are so happy to be back to work, earning money to support their families. They are very grateful to our sponsors who supported our feeding program during the lockdown to provide families with food and other essentials at a time when they were not allowed to work outside the home.
We are deeply grateful for your continued support--we'll continue to get through this pandemic together!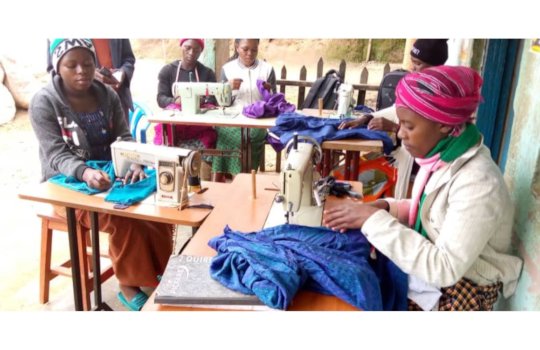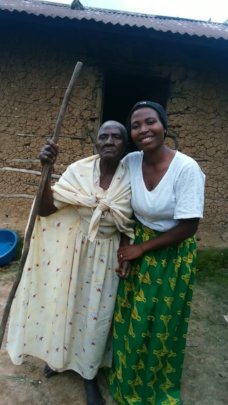 The Angel Projects of America is very happy to announce the launch of a new project that will improve the quality of life of the women we work with in Uganda. This project is called the Saving Grace Project, and it will focus on meeting the medical needs of the women and children in Rubuguri and the surrounding areas. We will be building a first-aid station this August, and a registered nurse from the U.S. will be traveling to Uganda with us to teach first-aid techniques to our Ugandan staff members. This nurse will also be holding seminars for the local women, and she will be teaching first-aid to young girls who are finishing high school and want to go into nursing. We are so excited to be bringing this important project to an area where a simple scrape can become a life or death situation.
Another component of the Saving Grace Project, which we have already put into motion, focuses on helping the elderly members of the community. In Uganda, the villagers we work with don't have retirement plans, Social Security, or any aid from the government. Many of them don't even have support from their own families. We have begun the process of bringing new bedding, clothing, cooking supplies, soap, and other necessities to these elderly people who have no other means of support. We're also working on planting kitchen gardens at their homesteads so that they'll have fresh fruits and vegetables to aid in their nutrition. Once the medical portion of the Saving Grace project is up and running, we'll also be able to provide medical care to the elderly in their homes; they have nothing like Medicare, of course, and it's difficult for some of them to make the journey to the local clinic, which is understaffed and underfunded anyway. We're thrilled to be bringing this support to the elderly members of the communities surrounding the Rubuguri area; Joy, one of the ladies we care for, became so happy upon receiving her bedding and supplies that she started to sing and dance. This project is already making a huge difference!
Because of all the additional work that is needed to support the Saving Grace Project, we hired a new Ugandan staff member to manage this new project. Morrene has been a blessing to our organization; she lives locally and loves working with children and the elderly. Morrene was raised by her grandparents, who cared for her with love until her wedding day and who continue to support Morrene and her husband with sage advice. This is why Morrene has such a passion, respect, and love for the elderly, and she wants to give back to her community. Morrene has been traveling all throughout the local area to bring new bedding and clothing to the elderly; she even cooks for them and bathes them. She has also been helping with the planting of the kitchen gardens. Morrene is working so hard as the manager of the Saving Grace Project, and we have been very happy to welcome her to our team.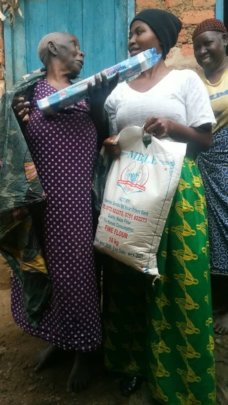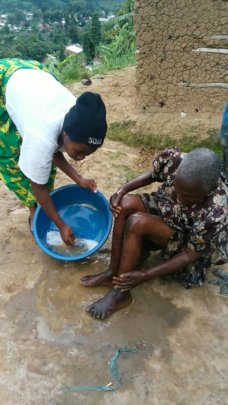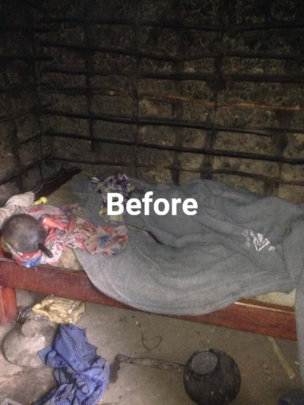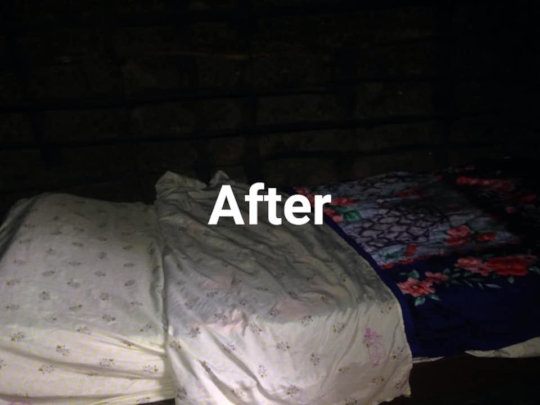 WARNING: Javascript is currently disabled or is not available in your browser. GlobalGiving makes extensive use of Javascript and will not function properly with Javascript disabled.
Please enable Javascript
and refresh this page.