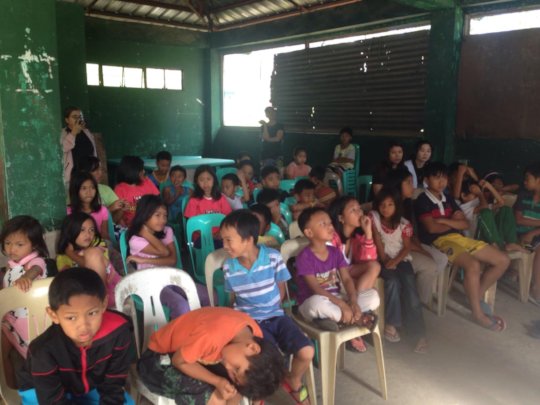 There are 100,000 families displaced all over Northern Luzon and a lost of 9.5 billion crops due to two typhoon that hit this area.
For the past 4 weeks, Dr. Joel A. Tejedo, missionary professor of the Asia Pacific Theological Seminary and president of Sambayanihan Ministries International Inc., a Christian NGO has been able to help over 1,000 families in Itogon and most of the Cordillera municipalities.
We have provided shelter for the displaced families as well as food, fresh water, clothing and school supplies to continue the education for the children. We believe that the children must continue their education and have constructed temporary classrooms for them. Through donations, we have been able to give them school books, notebooks, pencils and other school supplies needed to attend classes.
The women have been wonderful at helping people find clothing for themselves and their familes. The generosity of so many people have made this possible.
With your continued support we can continue to provide food, shelter and other essentials and soon offer medical and dental care, training on financial literacy and help rebuild their homes and farms.
Thank you again for all your support!