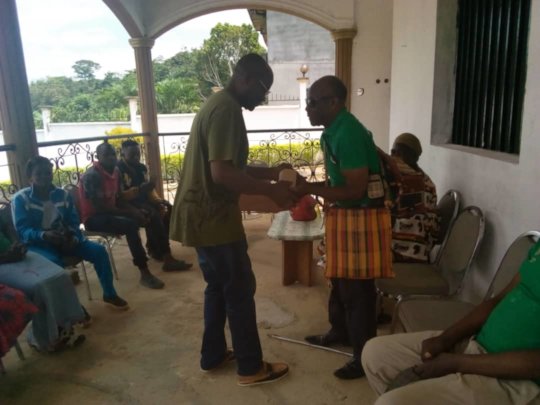 We have been on the run since about August of 2018 because of the shutting down of schools, attacks of public and private houses, kidnapping and killings as some of the hallmarks of what is currently happening in our Anglephone regions (Meta) of Cameroon, Africa.
As we have settled into our hiding space, we are surviving despite the fact that we have a lack of food, medical supplies and other necessities to be able to maintain a healthy life style. Instead of looking at the glass as being half empty, we are looking at the glass as being half full. We are thankful to God for being alive and able to wake up to a new day. As we have settled into our new envirement, we have chosen to go out each day and try to develop relationships and find new resources as we connect with other families who are on the run from our 28 villages and communities.
On June 24, 2019, Equinoxe TV reported on the six o'clock news that 1.3 million people had left the Meta Region and neighbor (NW/SW) that around 680,000 children from the NW/SW Region had left the area. These numbers represents critical humanitarian concerns for families and children who are facing lack of medical care, food and basic needs including loss of opportunity to obtain basic education. Schools in the area have been shut down.
Currently we are in the process of obtaining a small plot of land where we can relocate our headquarters, establish a small urgent care center, small computer center where our children can have access to the internet and online schooling, and build some low income houses for our families to have some decent living quarters.
We are contininuing to strive and prepare our families with skills and information necessary for them to return back to our villages in the Meta Regions when and if the government declares that the conflict is over and we can return safelfy to our villages and homes.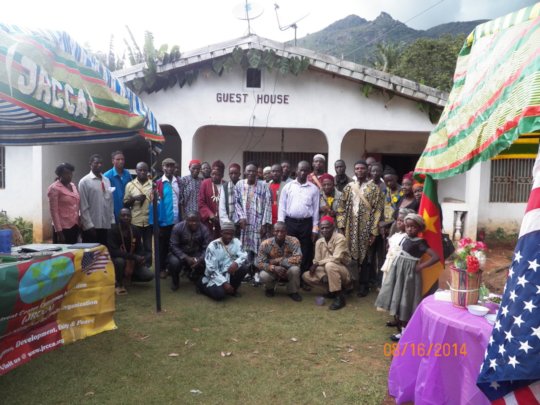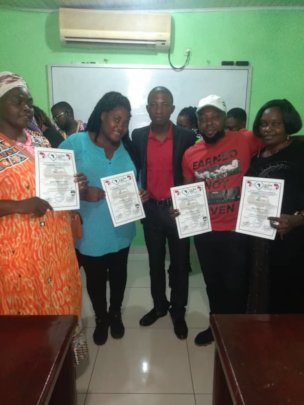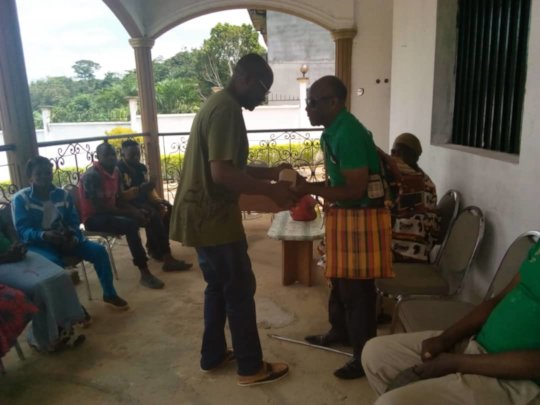 We have been on the run from our homes and villages since about August 2018, and now we can report that we have been blessed with the opportunity to meet and establish new relationships with our fellow country men in another part of the country in Cameroon who have been assisting us to make adjustment to our new life style in the French part of Cameroon. Many Thanks to our JRCCA Founders PA John , Ma Salome and our sister organization in USA on July 6, 2019 we purchased to construct JRCCA Global Women Empowerment Center in Africa that will facilitate the building of low income housing of our team members on the run get a shelter and offices to carry on organization mission that will help in creating jobs and employment, make sure the youths in need of jobs and employment can get one.
Despite the many humanitarian challenges which resulted in the shutting down of our schools, attacks of public and private houses, kidnapping and killings of many of our villagers from the Meta Region, we have managed to find a small plot of land in which we can purchase and begin a new start for people of our villages. With this small plot of land in our new home away from our home in the Meta Regions, we will begin construction of our new headquarters, urgent care center, computer center and low income houses.
As of this writing, we do not know how long that it will be before we will be allowed to return to our homes and villages in the Meta Region. Despite recent efforts by members of the US Congress who recently visited our government, it is not clear when the government will be able to declare that it is safe for us to return to our way of farming and living out our lives in the Meta Regions.
Attachments:
Greetings To All Our Supporters,
Thank you for being there for our organization throughout 2018 and 2019. As you know, our displaced families have been on the run since about August 2018 and we have not been able to return to the war torn areas of our 28 villages to provide services for them due to the on-going military conflict in which many people have either escaped the area or have been killed.
While on the run for such a long period of time Our staff has continued meeting and providing on-going counseling and training in the field in our new environment due to the fact that our greatest challenge HIV/AIDS is the main deathly sexually transmitted infection in our society today and has affected many villagers in the NW Region of Cameroon.
Some of our staff have been invited to attend a health, education and business development summit in Tyrone, GA from May 9 to June 9, 2019. This experience will enable them to acquire skills that should help them rebuild their lives and the people in the villages after they return to Cameroon and after they return to their villages free of war conflict.
Studies shows that the age group highly affected with HIV/AIDS is the economically active population. As we stated in prior reports that some villages in the NW Region suffer from prevalence rates above 10% due to social acceptance, and high incidence of polygamy, early marriages and early pregnancies, lack of knowledge and contraceptives have caused a high rise in the NW Region.Solution
This project has organized a mobile health team who is trained to provide education, awareness, medicine, health care and preventative measures to the population impacted with HIV/AIDS in our 28 villages. When things return to normal in the NW Region the remodeled hospital and the JRCCA Urgent Care Centers in the Four Zones will be able to provide these services on a continueal basis and reduce the stigma associated with the disease while working with women and girls to prevent mother to child transmission of HIV/AIDS.
Long-Term Impact
The government of Cameroon has in its Global objectives to end the AIDS epidemic by 2030. The age group which is currently affected with HIV/AIDS is the economically active population which will be able to actively participate in the economical development of the 28 villages.
Our project will enable everyone in the villages to become aware of their status and seek good health care and treatment at the hospital or JRCCA's Urgent Care Centers which will reduce the stigma associated with the disease.
WARNING: Javascript is currently disabled or is not available in your browser. GlobalGiving makes extensive use of Javascript and will not function properly with Javascript disabled.
Please enable Javascript
and refresh this page.