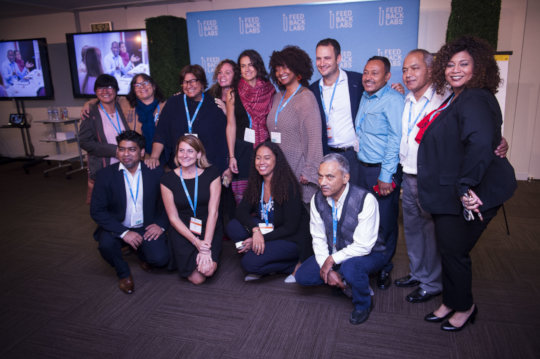 Thanks to your generous donation, you brought new, and needed voices, to the room at the 2018 Feedback Summit.
Equity scholarships brought 21 community changemakers working to democratize philanthropy, aid, and governance into the heart of the conversation.
The feedback movement stands at the precipice of a fundamental shift in aid and philanthropy where "expert" voice will no longer hold all the answers. We saw first-hand how frontline practitioners across the globe are at the leading edge of the feedback movement. The fresh and innovative perspectives of these community changemakers catalyzed a shift toward making feedback the expected thing.
Coming out of the Summit, equity scholars shared some of their key learnings, and ambitions, for the future of the feedback movement, including defining what feedback means in their own work "Feedback is a Noun, not a Verb" and examining how feedback can Build Trust Between Communities and Government.
We are grateful for your support in making it possible to host a dynamic group of leading practitioners who are committed to making feedback the expected thing to do. You are part of making the feedback movement a reality!
With gratitude,
Meg VanDeusen, Summit Manager
Links:
Read a recap of the Summit here.
See photos from the Summit here.
Read about the fresh direction of the feedback movement here.