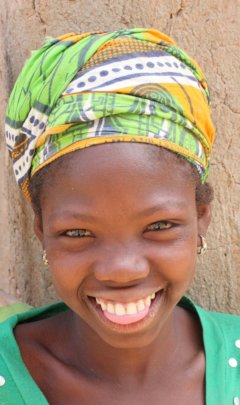 We are now only a few thousand dollars away from our goal, which is incredibly exciting! Most importantly, we are grateful for your generous donations of $5 and $50, $100 and $10. $1 USD is currently equal to 533.88 CFA (Central African Francs), which means that any donation, even one that is seemingly "insignificant", will go a long way in Mali.
Over the last 25 years, the Alliance has helped to vaccinate 95,000 villagers. Our vaccination program reaches beyond the borders of the 25 villages where most of our work takes place. 95,000 people can seem like an overwhelming amount, it can make a $25 donation seem like a drop in the bucket. However, for the five people whose lives would be transformed or saved, a $25 donation would mean the world. For their families, it would be life-changing. For their communities, it would mean so much. For us, it would also mean the world.
I would like to sincerely thank you for your tireless support of the Alliance. There is no way we could do this without you. My hope and dream is that in three months, when it's time to do another report, I can be informing you all of the many ways that fully funding this project has touched and changed lives. Together, we can make this dream a reality.
With sincere gratitude,
Chandler
Many current Alliance nutrition initiatives are focusing on proper nutrition through garden cultivation. Although this may sound somewhat mundane, the process is anything but. In order to have succesful women and school gardens, the most important part is ensuring that the water utilized in the garden is sanitary, which required building several new wells. Then, training was given - ensuring that efficient gardening and composting practices were being used and that produce was correctly being implemented into family diets. A component of economic training was also added into the training, as women were taught how to sell products and how to adequately store products that don't sell. This has diversified the traditional diet of villagers and helped to combat malnutrition.
The children's garden is similiar. It focuses on using hands-on learning as a method to teach proper nutrition in Alliance classrooms throughout the region. Students are most likely to retain what they've learned when they can practice it daily, as opposed to just reading about proper nutrition and the harmful effects of malnutrition from a textbook.
It certainly would have been "easier" to just construct wells and to "let the chips fall where they may". However, the Alliance's programs have always been about two things: working in partnership with villagers instead of imposing Western norms and sustainability. We take sustainability seriously, and always ensure that we invest in programs that are built to last for a long time. We could not do this without your support and for that I say, iniche.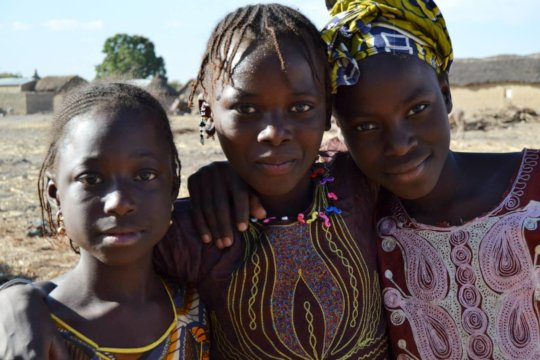 Judy Hut, our Executive Director, recently got back from her trip to Ouelessebougou, accompanied by members of our board and Alliance volunteers. During the trip, members of the expedition were able to officially "break ground" on the new Neneko School.
It was an all-day affair. The mayor was present, as was a member of the Malian Senate, hundreds of villagers and our board chair, Paul Olson, who had the honor of cutting the ribbon to officially commemorate the new school. Many villagers and kids were excited about the school. Parents were optimistic for the brightened futures of their kids, and the children were excited because they no longer had to walk so far to go to class at a nearby village. This means that they now have more time to help around the house and do their homework. Their chances of dropping out have also significantly lessened.
One thing became clear to all who were a part of the Ouelessebougou Alliance's expedition: education is important in Ouelessebougou. There are many children who have a great desire to learn. The residents of the villages are hungry to learn; they are ambitious and their average age is school-aged, meaning that we are changing the education demographics in Mali. This will not happen overnight, but it certainly could not happen without your support.
What most stood out to those who went on the trip was the participation of girls in the Alliance schools as opposed to other schools in Mali. The Neneko School has an approximate 20% higher enrollment rate of girls when compared with the national average. This is not just a statistic. This is evident on the face of every girl in Neneko who knows that their future is brighter because of your donation. Thank you for giving to sustainability. Thank you for giving to education. Thank you for believing in the children of Ouelessebougou.
Iniche!
WARNING: Javascript is currently disabled or is not available in your browser. GlobalGiving makes extensive use of Javascript and will not function properly with Javascript disabled.
Please enable Javascript
and refresh this page.