Dear partner,
Thank you very much for your continued support towards this sustainable project. Another group of women have been received the pigs. You see and feel the excitement of putting a smile on ones' face with the little you do. The appreciation and joy of the women is so remarkable, that it will be unfair if we don't share it with all the amazing GlobalGiving family.
Visiting the women on June 10, 2020, we were very happy to listen to the women's testimonies on the success of the project. One woman was quick to remark that "It beat her imagination to see that few months back she thought it was a difficult activity but today she is caring for the pigs without any difficulty and the pig is growing so well".
The women were trained on pig feeding, pig's medical care and nutrition. Follow up shall occur at the end of August 2020 to ascertain the pig's weight and determine a market. The women are maintaining the pigs' health up to the project standard with no recorded illnesses.
Due to the high demand, new women are requesting assistance from this project. Furthermore, the current project is unable to satisfy the needs of villagers within the current location. We wish to touch additional women but the resources are limited. We will like to appeal for more support to ensure a prosperous future for the Women in Gikomero.
Thank you and Blessings unto you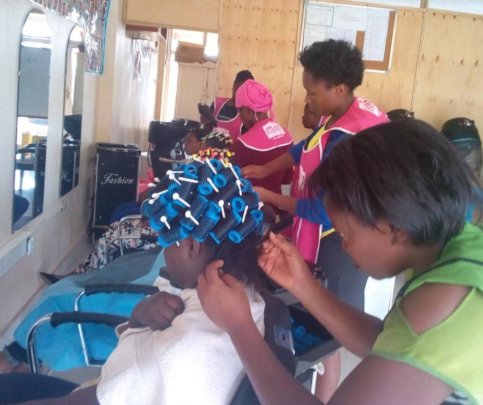 Dear Project Supporters,
Thank you for your support that will help multiple vocational trainees. Young girls at the Center are working hard to create a better future for themselves and their families. Technical and vocational education and training (TVET) is one of the three main priorities outlined by UNESCO and has been identified as the focus for the most important annual report on education, the Global Monitoring Report, in 2012.
Young girls are being trained and empowered in Hairdressing and Entrepreneurship skills. These skills are an effective intervention that combats poverty and increases the strength of local economies further uplifting the young people of Rwanda. See examples in the photos below from the current trainees at the Vocational Training Center.
Your generosity is truly making an impact on the participants at Aspire Rwanda. The Young girls are learning skills that will help them be self-sufficient and provide for their families. We welcome your continued support in making a difference in the lives of more vocational girls. We encourage you to donate monthly here. Even a few dollars a month will go a long way. Please also share this with your contacts and invite them to consider supporting this ongoing project.
If you have any questions, please feel free to email us at aspirerwanda@gmail.com or rshyaka@aspirerwanda.org
With great appreciation,
Aspire Rwanda Team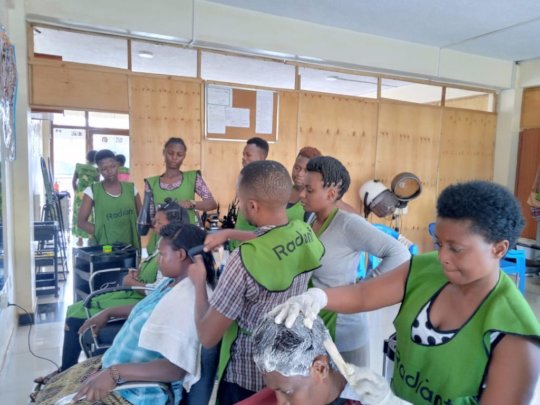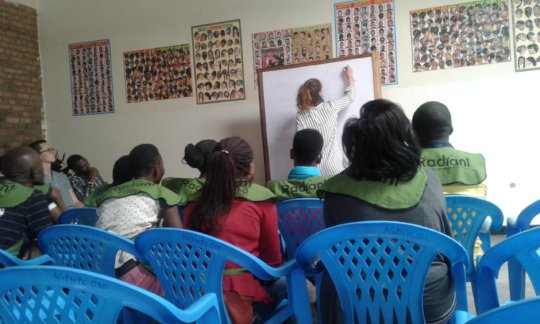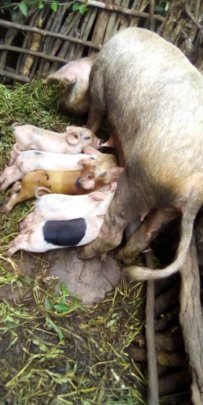 Hello everyone,
Thank you for your generosity towards this project and our projects on GlobalGiving.
Women beneficiaries have been able supplied pigs and to learn pig raising and bookkeping.
The training focused also on fight against malnutrition by providing sustainable and affordable alternative sources of protein to families in these communities, Pig management training, Food–feed crops cultivated for feeding , treating a pig.
You are not only impacting women in this project, but also impacting the whole community when you give to this piggery project. Your monthly giving counts a lot.
We have many women waiting but means are really limited. It is for this reason that we are appealing for more donations to enable us to assist the remaining women.
Thank you very much for your support.
WARNING: Javascript is currently disabled or is not available in your browser. GlobalGiving makes extensive use of Javascript and will not function properly with Javascript disabled.
Please enable Javascript
and refresh this page.