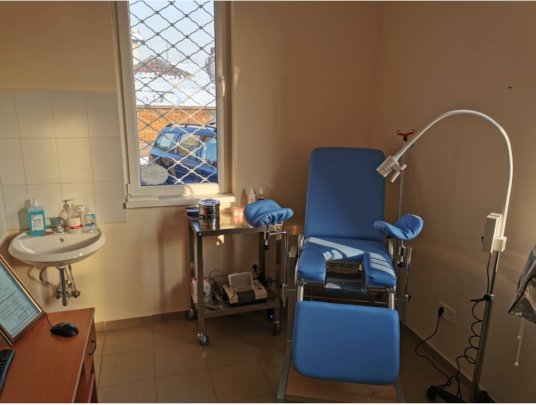 A year ago we shared with you the story of 18-year-old Maria and her baby girl Anna who only had access to medical services through a volunteer midwife visiting their neighborhood once a month. Maria dropped out of high school after she found out she was pregnant and now lives with her partner and four other family members in a small ramshackle house in Fakulteta, Sofia's poorest and most marginalized neighborhood. Home to nearly 35,000 Roma, according to some NGO estimates, there are only three registered doctors providing services in the neighborhood. None of them attend to uninsured mothers.
We are happy to announce that since December 2019, hundreds of families like Maria and Anna's have access to basic medical services in a newly opened health center in Fakulteta. The center, the first to provide care to uninsured patients in the neighborhood, became a reality thanks to your generosity and the partnership between the Trust for Social Achievement and the Health and Social Development Foundation, which has provided vital services to the community for 20 years and has operated a local daytime community center since 2017.
With the support of more than 100 private donors from Bulgaria, the USA, the UK and India, we succeeded in raising nearly $19,000 and purchased vital pre and post-natal medical equipment. We estimate that the health center will be able to provide care to about 250 mothers and infants in the coming year, and no mother, child or pregnant woman in need will ever be refused a medical checkup, regardless of insurance status.
Experts say that the first thousand days provide a rare opportunity to dramatically change the life outcomes of a child. In particular, access to health education and basic care results in significant gains in life quality for both mother and child. Mothers are more likely to carry their pregnancies to term and bear healthy babies, while infants are less likely to suffer neglect and abandonment. Mothers who receive medical counseling wait longer before subsequent pregnancies and are more likely to seek employment and provide care supporting their child's emotional and physical development. Improved access to care also leads to better school readiness, reduced dependence on social welfare and decreased criminality.
The medical center still needs YOUR support to cover supplies and maintenance of the premises. Together we can make sure that no child or pregnant woman is left behind!

PLEASE DONATE NOW!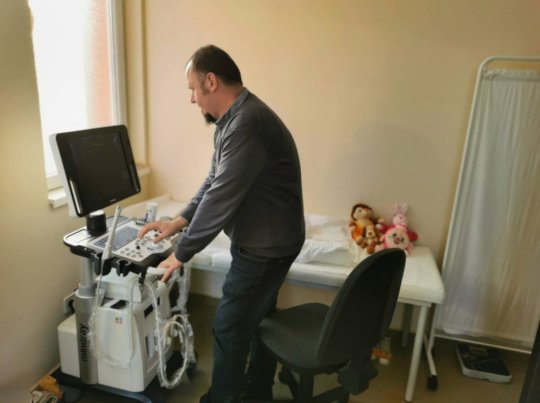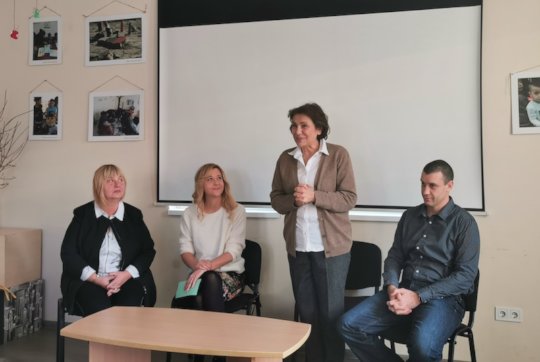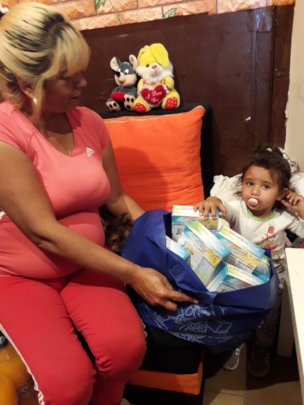 Dear Donors and Friends,
We hope you had a great December! We feel especially grateful for your support as we prepare for the holidays and reflect on your impact throughout 2019.
We express our deepest gratitude for your contributions to our campaign "Help Us Provide Nutritious Food to Vulnerable Kids". Thanks to you, we have provided nutritious food packages to 10 vulnerable teenage moms and their babies living in Sofia.
After the packages were distributed, we received another generous donation of $130 that will help us support more at-risk families in the coming months. We hope the campaign will continue to inspire and excite you so that with your valuable help we can reach the project's goal and meet the nutrition needs of 70 young mothers and their infants.
Thank you very much for your generosity. We look forward to sharing with you more about our work with these families in the new year!
Warm wishes,
Olya Georgieva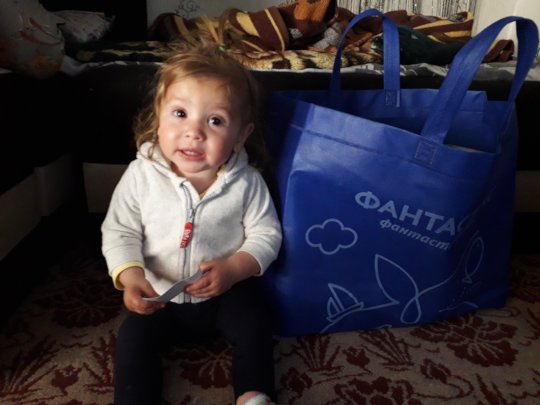 Dear Donor,
Thank you for your generous support!
Adequate nutrition during infancy and early childhood is essential to ensure the growth, health, and development of children to their full potential. Therefore, enormous thanks to all of you who didn't stay indifferent to our cause. Together we have succeeded in raising $312.30 for the campaign aiming at providing nutritious food to vulnerable teenage moms and their babies.
Despite some administrative challenges in pushing the project forward, we have recently managed to make some real progress and use the funds we have raised together for providing in-kind nutritional support to poor Roma families in the greatest need. Due to the high number of young pregnant women and infants living in severe poverty, our teams applied a list of vulnerability criteria in order to select the most at-risk economically disadvantaged families which would receive the food support.
Two weeks ago, we purchased and prepared individual packages containing baby food for infants up to 12 months and essential products such as rice, beans, lentils, flour and sunflower oil for toddlers and pregnant women. The selected 10 families are part of our home-visiting project Nurse-Family Partnership (NFP). The NFP home-visitors (nurses and midwives) provide support, care and new knowledge to young mothers living in poverty.
You can see here some of the pictures our team of nurses has made when delivering the food packages. They show how much joy and happiness your contribution has brought to the families and how important your help is.
In addition to what was already done, we continue our efforts in subsidizing the cost of warm baby food and partnering with local kitchens to provide moms and their children with healthy food on a daily basis. We hope the campaign will continue to inspire and excite you so that with your valuable help we can reach the project's goal and meet the nutrition needs of 70 teenage moms and their infants.
Thank you again for backing our cause.
Best,
Olya Georgieva
WARNING: Javascript is currently disabled or is not available in your browser. GlobalGiving makes extensive use of Javascript and will not function properly with Javascript disabled.
Please enable Javascript
and refresh this page.