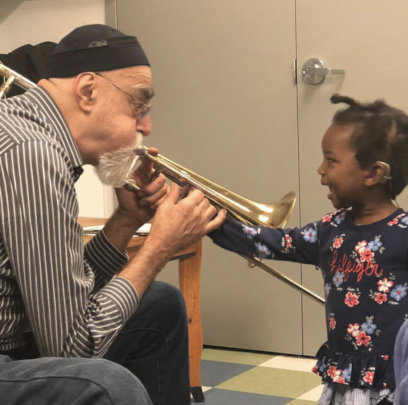 Happy New Year from Chattering Children! We are very grateful for all the support we received from you and other members of our community in 2018. You are helping children with hearing loss receive the support and intervention they need to reach their full potential.
Every donation brings us closer to our goal, but we still need to raise approximately $12,000 to be able to help infants at risk for having untreated hearing loss. It is critical that we have the ability to provide diagnostics during this important time in their development.
We hope that you will continue your support and make a gift early in 2019. The sooner we can fund the needed equipment, the sooner we can reach these children and families.
Again, thank you for your support!
Links: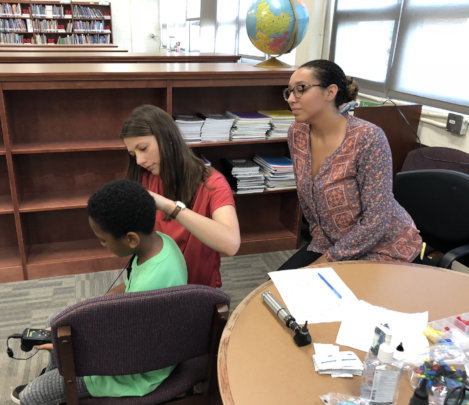 Your donation has given the gift of hearing to deserving children in Washington, DC.
This past June, Chattering Children partnered with the National Center for Children and Families to conduct hearing screenings and evaluations off-site for low-income students in underserved neighborhoods in Washington, DC. A team of four clinicians went to a public elementary school in Southeast to conduct hearing screenings to over 70 young children, spending 20 hours over two days there. Our team used the diagnostic equipment, supplies and kits that Chattering Children purchased thanks to the donations like yours made through our Global Giving campaign. Several children were identified with hearing loss, and Chattering Children's team was able to make recommendations for intervention.
We will continue to work with the National Center for Children and Families and other agencies to conduct hearing screening events in Washington DC for children who don't have access to these services. In addition, we are now planning to expand outreach to infants who are at risk of having unidentified or untreated hearing loss. We will conduct a fundraising effort this fall to purchase portable diagnostic equipment specifically designed for infants. Once the necessary funds are raised and the equipment acquired, we will coordinate with agencies in the city to conduct hearing screening events at accessible locations such as community centers and clinics in low-income neighborhoods.
All of us at Chattering Children are grateful for the generous funding enabling us to serve children in underserved areas of the city this summer and in the future. We are excited to embark on a new project that will give us the opportunity to serve newborns and infants in need. By providing diagnostics and intervention at an even younger age, we can help ensure that there is no delay in development due to hearing loss.
We will keep you informed of our progress and would be honored if you and other supporters would partner with us on this upcoming project.
Thank you for your commitment and generosity!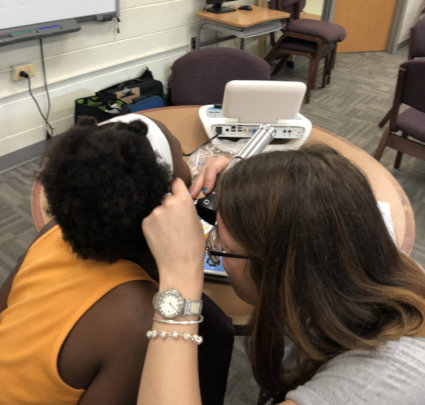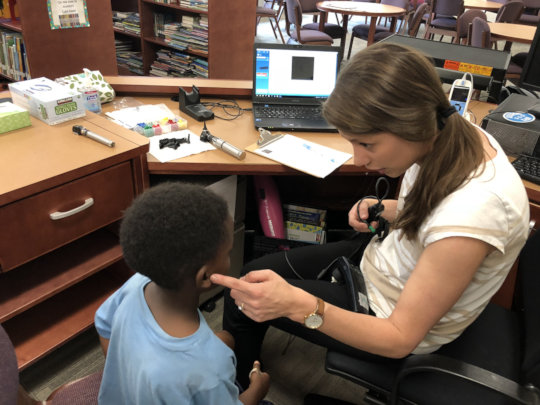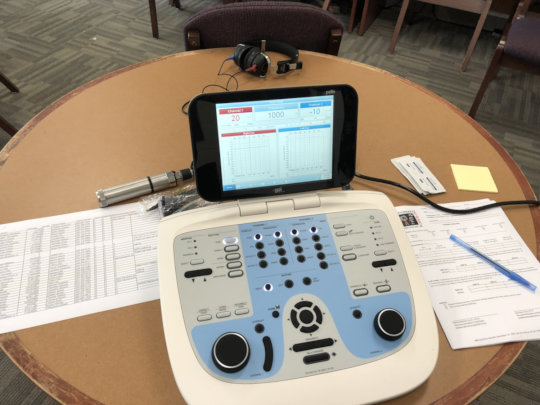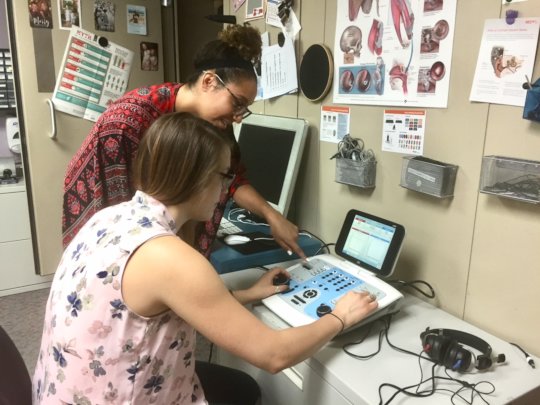 Chattering Children is very grateful to have participated in GlobalGiving's Accelerator program in March. It helped us reach new donors, increase our visibility and raise over $15,000 in support of our project to help At-risk Children with Hearing Loss. In April and May were we able to build on our fundraising success and will continue to do so in the coming months.
Upon receipt of the initial disbursement from GlobalGiving in May, Chattering Children ordered the equipment, totaling $15,010. In June, our audiologists received the equipment and were trained on how to use these state-of-the-art diagnostic tools.
Interacoustics VIOT Otoscope
GSI CORTI Diagnostic Otoscope
GSI Pello Audiometer + Speech Plus
This equipment will enable us to provide comprehensive hearing evaluations. We are presently reaching out and coordinating with programs that support disadvantaged children in Washington, DC where there is limited access to diagnostic equipment and follow up treatment. Chattering Children is currently partnering with National Center for Children and Families to conduct diagnostic hearing evaluations at one of their sites in June.
We will continue to report on the progress we make with this project and share stories of the children we are able to help. We couldn't have gotten this far without the contributions many donors like you. We are grateful for the widening circle of our community. We hope that you will remain interested and supportive of our efforts to help children with hearing loss. Your gift will help these children thrive!
WARNING: Javascript is currently disabled or is not available in your browser. GlobalGiving makes extensive use of Javascript and will not function properly with Javascript disabled.
Please enable Javascript
and refresh this page.