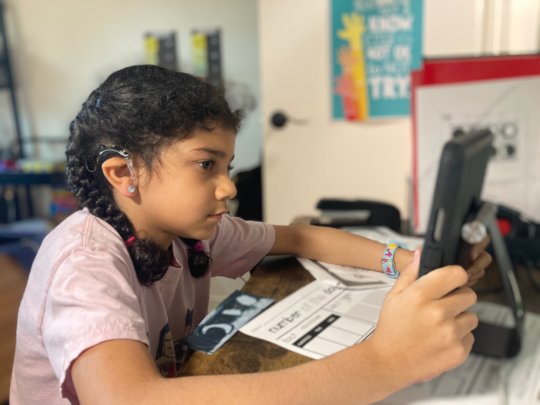 We are very grateful for your support of Chattering Children during this challenging time. With contributions like yours, we have been able to have equipment and loaner devices available, and to offer teletherapy and additional accommodations as needed to serve our patients.
As children with hearing loss navigate school and life in this pandemic, they face greater listening challenges. Soon we will launch a new project to help fund assistive listening equipment to provide direct streaming to computers and other devices for children who are attending school in distance learning and hybrid scenarios. Direct streaming from a computer to hearing aids or cochlear implants provides a clearer auditory signal, improving comprehension.
We are grateful for the ongoing contributions, and hope that you will continue to partner with us as we implement new initiatives and provide technology to support children with hearing loss to help them succeed in school and engage in their communities.
With appreciation from all of us at Chattering Children.
Thanks to donations from supporters like you, we have been able to stock our supply cabinet with batteries and replacement parts to help meet the needs of children with hearing loss in our community. These supplies will enable us to provide what is needed so that these children don't miss a thing.
We are grateful for the ongoing support during this challenging time. We have worked hard to adapt to new protocols and provide a continuity of care to our patients.
We are grateful for all contributions and hope that you will continue to support future efforts so we can provide the best interventions and services to children with hearing loss and their families.
With appreciation,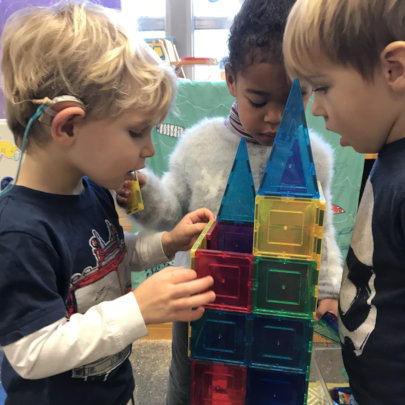 Dear Friend,
We are grateful for the donations to our Hearing Equipment Supply Cabinet! So far, we have raised $1,565 through GlobalGiving donations. We have been able to purchase some items for our Supply Cabinet, including batteries, cables and ear hooks, but there are more items we need.
We see 8 to 10 children each week who need new batteries, battery chargers or other parts for cochlear implants and hearing aids. One child's device ran out of battery power in the middle of a therapy session and another needed to borrow a processor, cable and headpiece. It is a constant challenge to keep hearing devices operating and providing sound to children during these critical developmental years.
If you haven't already, we hope that you will make a contribution to help fully fund this project! Donations will enable us to purchase additional parts and equipment so that we have everything needed to ensure that children don't miss a thing due to broken hearing devices.
Thank you in advance for your commitment to this project, Chattering Children and, most importantly, children with hearing loss!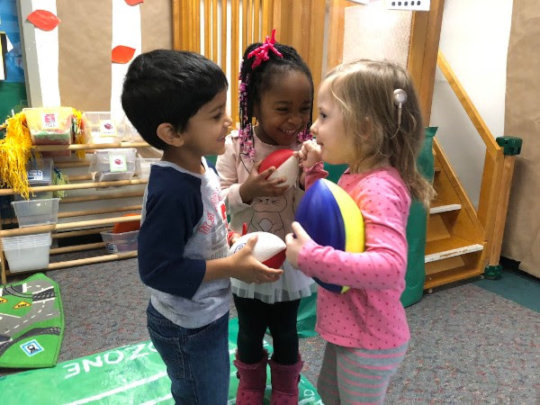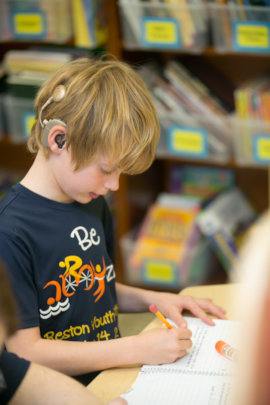 Links:
WARNING: Javascript is currently disabled or is not available in your browser. GlobalGiving makes extensive use of Javascript and will not function properly with Javascript disabled.
Please enable Javascript
and refresh this page.