After the first phase of the training completed, core members of the participating organizations applied the knowledge and skills they have learnt to operate their organization's activities. New leadership emerged as some active members felt more confident in themselves to manage the organization and were willing to shoulder greater responsiblity to help developing the organization. They started to design their own fundraising activities and became more aware of developing a good system of planning and reporting within the organizations. Division of work amongst the committee members were more clear than before, and they could work more effectively as a team to carry out their programs and services. They also realized the need to nurture new members in their organizations and provide space for them to participate in helping the work of the organizations. The mutual help spirit within the organization became stronger, and the members of the participating groups are more committed than before.
The second phase of the training will start in March 2015 and we need your continuous donation to keep running the capacity building program. Thank you !!
The capacity building training continues, women participants from the marginalized sector gained knowledge and skills on organizational skills and knowledge. There were exercises in the training that helped them to integrate their learning with daily work practice in their mutual help organization. At the interim evaluation session, participants drew a self portrait of how she looked like now as compared to when she first joined the training.
The sharing on their self portraits was very encouraging ! One said, " I feel much stronger and confident to speak for myself ! I feel I 've learnt a lot useful things in this training " , another participant echoed, " the face in my self portrait is smiling because I feel so happy every time I joined the training, we get together to learn from each other and lots of fun ! " " Now I am more clear of my role as executive committee member in the organization and I learn to make decisions as leaders of our group. "
The training will continue to enhance their program skills in the next phase and we definitely need your donations to continue this project to empower marginalized women ! Please support !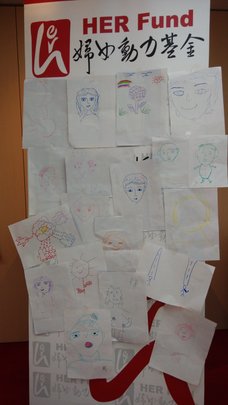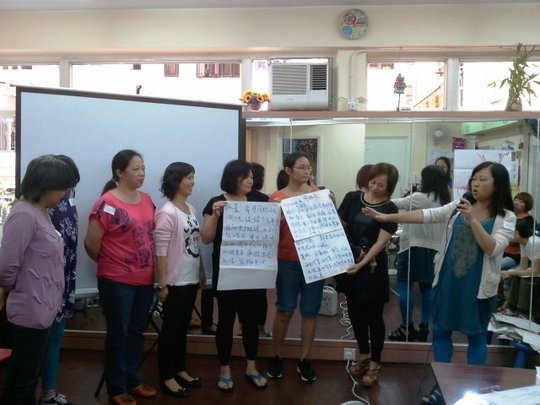 We wish to extend our appreciation to the donors of this project to make this happen ! Although we are still to raise more funds for this project, we have started several sessions of training for the leaders of 3 grassroots and marginalized women's mutual help groups. The training focus on building capacities on organizational management, membership development and administrative skills. This is to enhance the mutual help women's groups to manage themselves in a more sustainable way, so that they can serve more women in the community in need of their support. The 3 groups involved are a local sex workers' mutual help group, a new immigrant women's group and a grassroots low income women's group.
The participants of the training find the training very useful to their organization's work and helped them to strategise on the work they are doing. They hope, there could be more support in their application of their learning from the training, to further apply to their daily work in the organization. This requires more resources for providing mentorship support, and we hope funds can be available to further this aspect of work. Please continue to support this project and do help us to spread the words for more support from your network ! Your kindness and giving is much appreciated !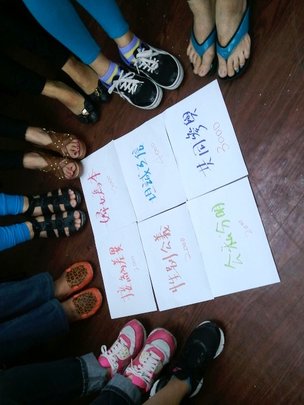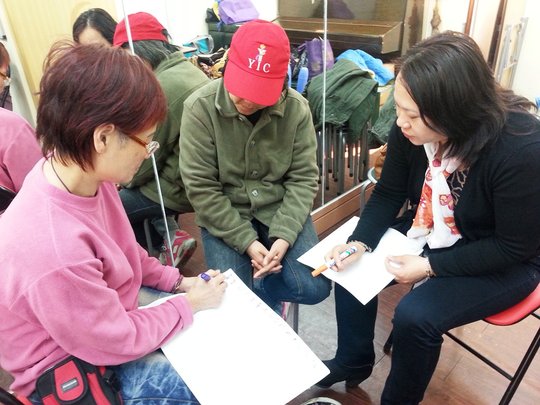 WARNING: Javascript is currently disabled or is not available in your browser. GlobalGiving makes extensive use of Javascript and will not function properly with Javascript disabled.
Please enable Javascript
and refresh this page.