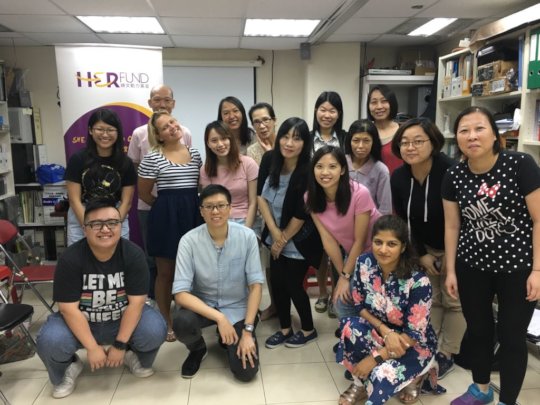 Thank you for your support! Without your donation, she can't raise the leadership skill to improve the work for the women's movement!
HER Hub's resource development and communication workshop have been successfully completed in July. Thank Kris, our trainer, who provided us with four rich and interesting session of the workshop. Thank all our mentors, who joined us and shared your knowledge and experiences. After the workshop, our grantee partners including a sexual minorities group, a young women-led organization, and 2 grassroots women-led groups are going to start their pilot project to implement their learning.
Would you help us to bring better impact for women's leadership together?
Please donate, or ask your friends to support us, and please like our facebook page: HERFUND.
Links: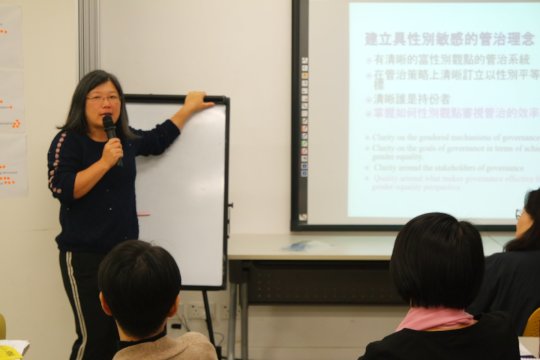 Our project HER Hub that launched last year is ongoing. The core members of grantee partners including Teen's Key, PrideLab, Tin Ti Zok Wai and Virtuous Lady Club participated in 4 sessions of training on project management. They also shared the issues they concern and experiences with one another. With the assistance of voluntary mentors, they are going to implement a project by using the skills they learnt in the training. The 5 mentors who coach the above organizations and come from professions also joined the mentor's training workshop. They mentioned they have a better understanding on the situation of marginalized women, and they are more dedicated to promoting gender equality.

Meanwhile, we also held the 2nd Inspire Workshop: NGO Governance x Gender Perspective.
Most participants are organizers, core members and Executive Committee members from small groups and self help organizations which concern different issues. Through the sharing by 3 guest speakers - Ms. Christine Fang, Mr. Ng Hang-sau and Ms. Mabel Au, we reflected on and discussed the following points:
- The role and responsibilities of an Executive Committee as an organization trustee;
- The common ambiguity between an Executive Committee and a management team;
- How to deal with and avoid interest conflict of management staff; and
- The importance of governance from gender perspective and increased women participation to promoting gender equality and organizational development.
Thank you very much for your support! Please keep share the news and invite your colleagues, friends and family to donate to support us so that we can raise more women's leaders!
Kung Hei Fat Choy! I wish you have a prosperous and healthy year!
With your support, the "Knowledge Exchange: Women's Leadership and Organizational Development in the Community" was held on 8 Dec 2017 with 100 participants, guests and volunteers attended. Women leaders, funder, and organizers discussed fruitfully on the importance of capacity building for women and how it fostered social changes. It also raised the awareness on the needs and challenges on organizational sustainability of grassroots' organizations. If you know Cantonese, you can view one of the sharing by grassroots women here: https://goo.gl/ffxFWf
We are so proud to recruit 11 volunteers in different sectors to be the mentors of 4 organizations to enhance their project management, fundraising and communication skills. 4 of these volunteers attended the first batch of mentor's training and they were so eager to know more about the gender inequality situation and the gender mainstreaming practice in Hong Kong.
Core training on project management has just been kickstarted! 4 organizations who concern lesbian, young women, women in poverty, and women's health joined the training and they were very engaged in the training process. We'll give you more update on it later.
It's just started and we need more resources to keep it sustainable! Please share it to your friends and ask them to join you to support us!
Let's move forward for women's leadership together!


Thank you,
Judy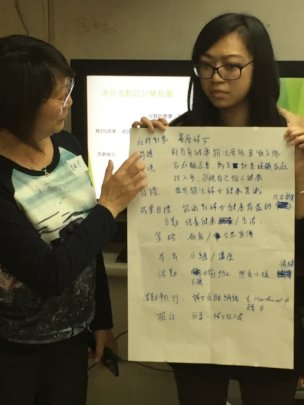 Links:
WARNING: Javascript is currently disabled or is not available in your browser. GlobalGiving makes extensive use of Javascript and will not function properly with Javascript disabled.
Please enable Javascript
and refresh this page.