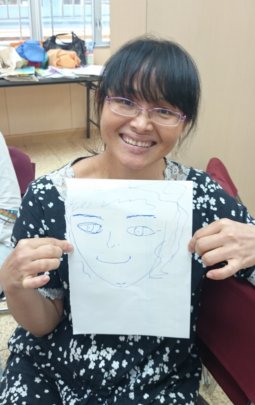 The 3-year capacity building project was completed in June 2016. To have a thorough evaluation of project, our in-house trainer conducted a systematic evaluation by questionnaire and individual interview with the participants of the capacity building project.
The changes made are at all levels, including individual and organizational capacities, impacting change in the community/ raising community awareness and engagement, which allow them to mobilize more resources and be more sustainable to continue their future work.
The most and strategic achievements of the project is the strengthening of governance capacity of the 2 organizations. This allow the grassroots and marginalized leaders to know their roles and responsibility, to execute their decision-making ability and to adhere to their organization's visions and missions. Their enthusiasm raised and with much eagerness to learn to perform their governing roles. They are now much aware of the importance of training and nurturing new leaders in the organization, and this help the organization to move forward in a sustainable way.
The participants felt the most important difference of this project than those they have had before, is the integration of learning into their actual work in the organization. They were able to see the improvements made and this provided an empowering experience to them. Morale and spirit in both organizations are high though this does not mean all problems are solved. The significance is, they are more resilience in face for challenges in the future.
Quotes from the women leaders :
" at the beginning, I am afraid to express my opinions, now I am more proactive, eager to join in groups and ask questions"
"Now our exco can contribute themselves in different parts of the work in the organization. Every one has her specific rol" Learn how to introduce myself and the work of our organization and solicit support, which lead us to raise more money"
Thank you for your generous donations for making this wonderful change !