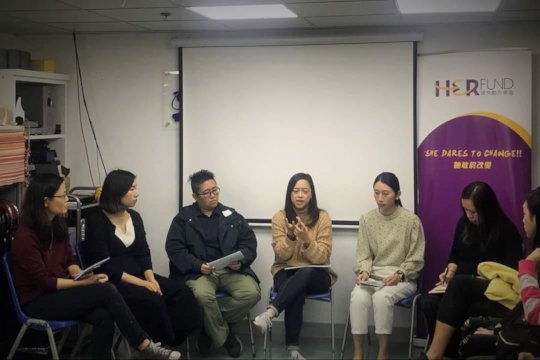 We are glad to have new try in the past 3 years to provide funding to three organizations in three-year time to provide support to marginalized women who are threatened by intimate partner violence. We provided grants and capacity building to them. In January, we got together with our partnering community organizers to rethink and re-examine our experiences and understanding towards the concept of "bottom-up" on both individual and organizational dimension.

We're also glad to have organizers from Asbury Methodist Social Service, Les Corner and New Arrival Women League coming to share their journeys of the three-year project "Empowering Marginalized Women Combating Domestic Violence", and how the project can be led by teenage girls, sexual minority women and new arrival women, realizing "Power Transition".

"When we return the right to determine back to the teenage girls, let them inform us the knowhow and lead our way, it's empowering to see their power are massive as volcano", said Fei-yu, Social Worker from Asbury Methodist Social Service.

It's like mountaineering in bringing "bottom-up" into practice, during the journey, you may encounter severe and extreme conditions, but by opening up ourselves for possibilities, we will see changes led by the communities and the social impact radiated from within.
When there is resources, our capacity building can benefit to not just our grantee partners but also other leaders in the community so that we can influence more people and women's leaders to voice out for themselves like our grantee partners.
With your continuous support, we can do more and bring the voices of marginalized women out loud! Thank you and please keep supporting us!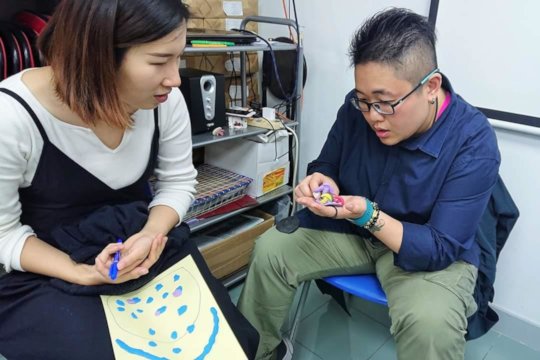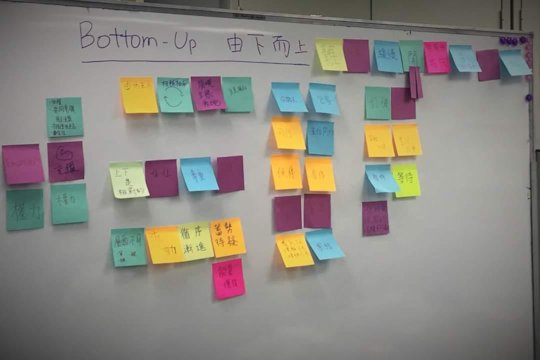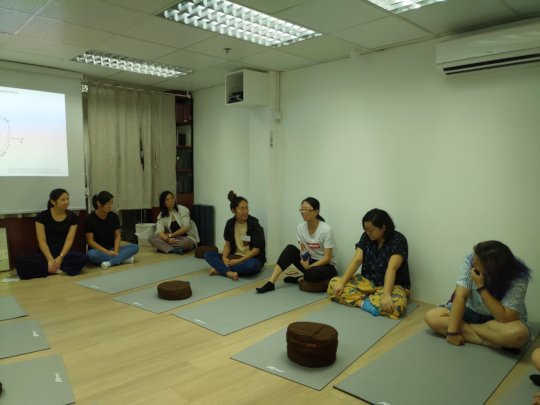 Thank you very much for your support and walk the journey with us!
With your support, we held practice sessions on mindfulness and non-violence communication during summer time. In this political uncertainty situation in Hong Kong, this sessions are very critical to all of us.
We finished the first level training on transformative feminist leadership to raise awareness of self-care, reflecting leadership style, learning basic non-violence communication. Now, we are going together to the 2nd level which will be from self to collective - bring the knowledge and skills back to the organizations. There are 6 organizations working separately and also learn together.
This is just a start and we need more resources to make it better. Hope you keep to walk with us!
A safe space for women's leaders to share and learn is very important especially under tension situation in HK in the past few months. 34 women leaders in 13 organizations participated 5 sessions of transformative feminist leadership training to learn about mindfulness, reflection the usage of power, non-violence communication, etc. to raise the awareness of their understanding of leadership style can be a different one than the past to take care of themselves and the group.
These leaders mentioned that they have time to reflect and caring of themselves, slow down to listen to themselves, and learn not to judge the other's views.
Some of them will go to a deeper learning after summer while the rest will also continue to practise what they learnt. For example, during the summer break, we invited a yoga teacher to give them pro-bono yoga and mindfulness practise session.
Your continuous support is very important for them to keep the practise and training going on.
WARNING: Javascript is currently disabled or is not available in your browser. GlobalGiving makes extensive use of Javascript and will not function properly with Javascript disabled.
Please enable Javascript
and refresh this page.