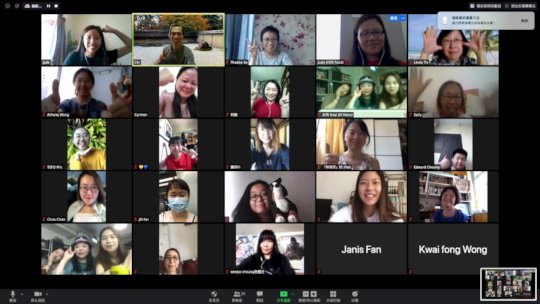 Thank you for your continuous support! As you may know, Hong Kong was affected by COVID-19 since late January and we have not recovered yet like other areas. The social distancing make our work even more challenging but it does not stop our mission to support the women's leaders.
HER Fund launched a three-part series of online workshops for our grantee partners to explore the core theme of Feminist leadership, "Power".
The aim of the workshops is to explore and reflect on being more conscious of power dynamics. Leaders from six organizations engaged in the online series and shared how they could be more can be more considerate and aware of their colleagues' feelings and needs, which leads to a better people-oriented mindset. The group practiced nonviolent communication, held in-depth sharing, and appreciated each other's characteristics, all the ingredients needed to lead with a feminist perspective.
Without your donation, we cannot provide all these workshops to keep women's leaders have the strength to resist and to have resilience capacity to face all challenges. Please help to spread the word and encourage your friends to support us!
Thank you very much and we wish you stay safe and healthy too!
best regards,
Judy Kan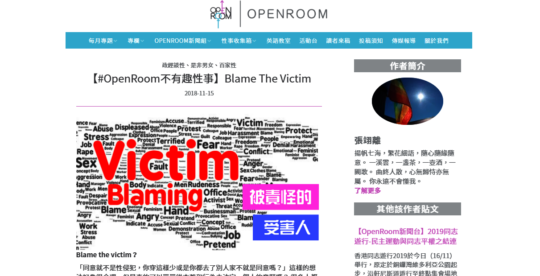 I hope you're doing well and healthy!
COVID-19 pandemic makes girls are more vulnerable. They can't meet with friends. Many of them don't have enough resources to study online. Many of them face domestic violence because of everyone stays at home 24-7. Girls don't have power and say in all the conversations and decision making process.
With the collective donation, we provided grants to support a group of young people to bring girls together to prevent cyber-bullying. Through the process, they want to make sure girls know how to respond to all these bullying action and build the psychological resilience together.
However, we need more resources for raising more girls' rights and provide them organizational capacity to make sure these grassroots an on the ground work is sustainable.
Please invite your friends to support girls' power in these uncertainty time.
Stay safe and strong!


best,
Judy Kan
Executive Director
HER Fund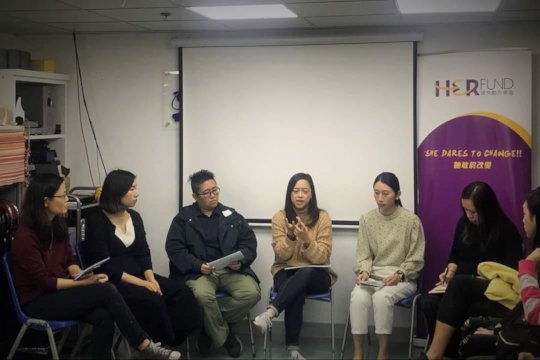 We are glad to have new try in the past 3 years to provide funding to three organizations in three-year time to provide support to marginalized women who are threatened by intimate partner violence. We provided grants and capacity building to them. In January, we got together with our partnering community organizers to rethink and re-examine our experiences and understanding towards the concept of "bottom-up" on both individual and organizational dimension.

We're also glad to have organizers from Asbury Methodist Social Service, Les Corner and New Arrival Women League coming to share their journeys of the three-year project "Empowering Marginalized Women Combating Domestic Violence", and how the project can be led by teenage girls, sexual minority women and new arrival women, realizing "Power Transition".

"When we return the right to determine back to the teenage girls, let them inform us the knowhow and lead our way, it's empowering to see their power are massive as volcano", said Fei-yu, Social Worker from Asbury Methodist Social Service.

It's like mountaineering in bringing "bottom-up" into practice, during the journey, you may encounter severe and extreme conditions, but by opening up ourselves for possibilities, we will see changes led by the communities and the social impact radiated from within.
When there is resources, our capacity building can benefit to not just our grantee partners but also other leaders in the community so that we can influence more people and women's leaders to voice out for themselves like our grantee partners.
With your continuous support, we can do more and bring the voices of marginalized women out loud! Thank you and please keep supporting us!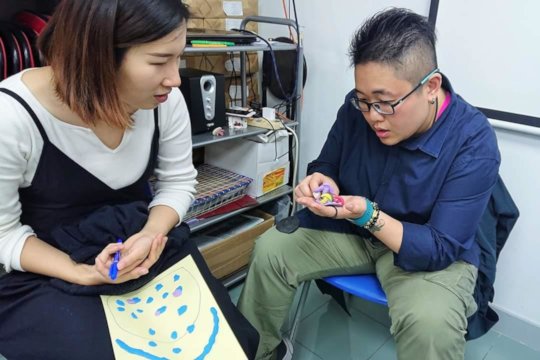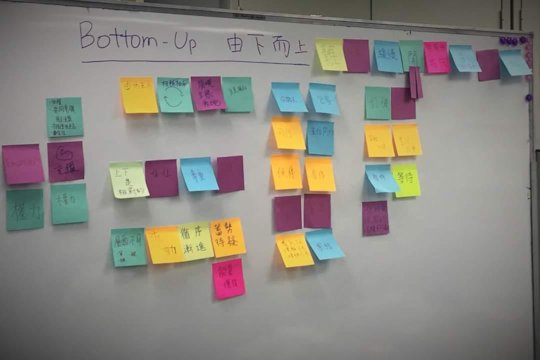 WARNING: Javascript is currently disabled or is not available in your browser. GlobalGiving makes extensive use of Javascript and will not function properly with Javascript disabled.
Please enable Javascript
and refresh this page.