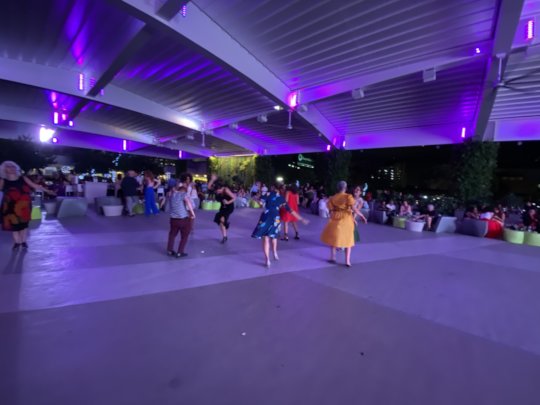 Hello friends!
Many things can happen in a span of 40 years. In a global sense, economies have changed, new countries have emerged and the internet was born. In the small coastal town of Loiza, Puerto Rico, time has left its undeniable mark as well. Taller Salud has been very busy impacting the lives of over 40,000 women by empowering them to transform their communities. This past December we celebrated the ongoing progression towards an inclusive, equality driven society and we recognized the major milestones Taller Salud has reached during that time.
Those who attended our Anniversary Gala can attest, we had a great time sharing stories of hope and triumph, tasting amazing food, laughing and overall enjoying a beautiful Caribbean night.
We were treated to spectacular musical interventions by local music icons "Giselle" and "La Tribu de Abrante". DJ Manosanta provided an amazing musical repertoire that created a festive ambiance throughout the night. The dance floor was the place to be as we saw women from all walks of life having the time of their lives, no matter what their past or present looks like. The spirit of a neverending battle against oppression and all of its manifestations unified all that were there.
One major achievement that we celebrated there was the launch of our published book, "Un Cuerpo Propio" in which we compile the history of the feminist movement from Taller Salud's perspective. The book is available to order online on Taller Salud's website, it's a must-have!
We celebrated 40 years past, we continue celebrating where those 40 years have taken us, but we recognize that there is still much more to do. The ongoing efforts require us to do more and more every day, so we cannot let our guards down. Our collective battle against the evils of oppression, injustice, and prejudice must continue, that's why your help is so important to us. We are eternally grateful for your donations and support because, without you, these victories would not be possible. Thank you!
Here's to many more years of empowering women!
Kind regards;
-Joksan