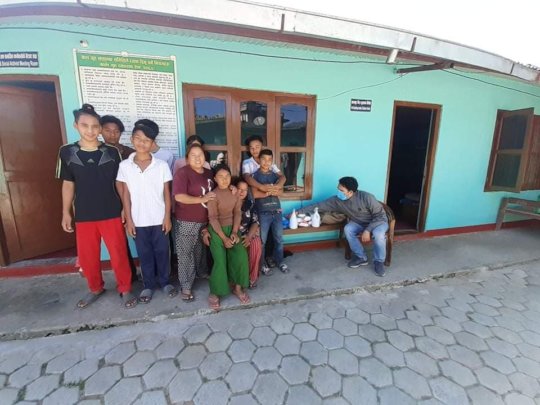 It's been hard time for every human being this year. We had to go through various kind of hardships because of this COVID-19. We are struggling hard to compensate this period for everything we lost. Financially we were able to do almost nothing as we are out of fund. And its hard to ask any donors for donations as well. Nepal, during this period is suffering a lot so are people. We had to go through long lockdown but still COVID is causing too much morbidity and mortality. We managed to do a little help to the needy people as much as we could but that was nothing to their need. We are glad to find some donors for this project even during this hard time. We distributed some medicines primarily preventive, soaps, hand sanitizers and masks. We could not made many records of our work because situaion wasn't quite good everytime.
We wish, we together, will one day bounce back from this situation.
Thank you everyone for your support.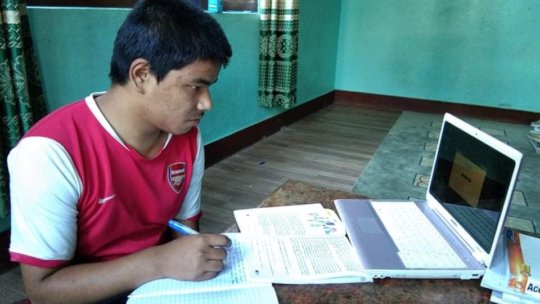 Dear all Donors
I want to thank you all for the efforts and supports you have given to this organization even during this difficult time of worldwide pandemic of COVID19. It's in everyone knowledge that not a single country or place is safe against this pandemic. Nepal at recent days is considered as the epicenter for this chaos and new positive cases are increasing in exponential manner. Being the third world country health facilities aren't enough for everyone's reach.
Nepal Mary Child Help Center (NMCHC) stood strong and we hope it will stay so in future with the co-operation of kind peoples like you. All the member of NMCHC, childrens and staffs are safe against this pandemic till date. We are providing every children with proper sanitation, safety measures along with continious counselling from the health professionals even during the lockdown. Academic achivement of these was hampered a bit more than expected because of this pandemic. But since last months all the school started to take classes through online which is being effective. Every children are now busy taking online classes and their own kind of entertainment.
I admire for all the financial and emotional supports you have shown towards us. Please keep us in your prayer so that we all together can overcome this situation without any issues. Thank you all.
Greetings.
We are all doing fine. Hope you are fine too. Due to this pandemic we are really having a hard time. Not only economically but also mentally. Everyone fear about the situation and what will be the next news.
We apologize for being late for updating about the project,as the weather here is not good. It has been raining and we are having problem with the internet. We had utilize the donation in buying some masks,soaps and hand sanitizer. We had given some awareness about COVID-19,Measures to prevent ourselves (handwashing,use of mask,sanitizing hand,maintaing distance) and possible informations about the present situation.
We highly appreciate for the heartful donation we had received. Hope this pandemic gets over soon. Till then,Stay Safe.
Thank You!
Best Regards,
Kopila Kunwar.
WARNING: Javascript is currently disabled or is not available in your browser. GlobalGiving makes extensive use of Javascript and will not function properly with Javascript disabled.
Please enable Javascript
and refresh this page.