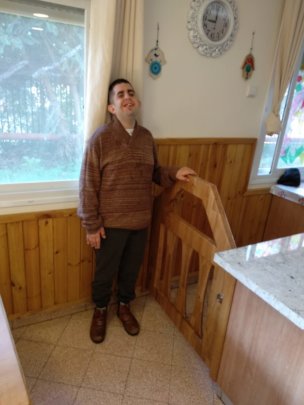 As we end 2018, Beit Uri has completed its third and large workshop-transforming purchase in 3 of the 14 daily creative and domestic working areas and we are closing in on a Global Giving total of $20,000 ! Following the addition of a large industrial-size ceramic kiln, significantly upgrading the output of products, an electric saw was bought for the carpentry workshop. Wooden sofa bases in each of the 9 residential buildings as well as doors, cupboards and armchairs are being produced by 30 residents during morning and afternoon hours. The labor-saving electric saw enables increased production, improving wood products and expanding on the range of furniture created for the village.
3 years ago Dor, a 25 year old, cheerful young man with a severe behavior disorder and epilepsy, left the secure school classroom setting to join the carpentry workshop The change resulted in total refusal to cooperate with daily activities and violent outbursts. In time our young carpenter began to concentrate on minor tasks, sandpapering and chiseling for longer periods of time. Today he happily comes to work, is capable of independently taking tools and starting to carve wood. With help, he saws and hammers and is able to participate in every stage of woodwork construction. According to the head carpenter, "Dor has made leaps and bounds in his ability to work in a team and finish a job. He is so proud of the decorative gate he is photographed with ".
In the domestic workshop the loading and unloading of the dryers, has been boosted with the recent purchase of a 20 kilo industrial dryer. All 9 residential buildings housing over 100 residents, now have their clothes washed, dried and delivered by early afternoon every day.
Your donations help improve daily life in Beit Uri.
Thanks for enabling this special population to work and live with dignity
Happy New Year.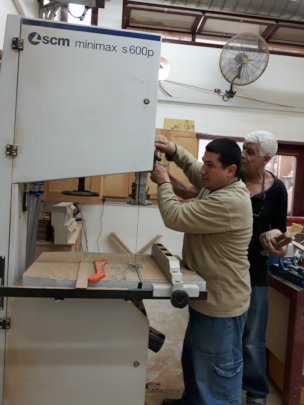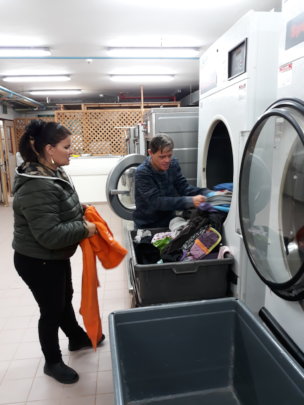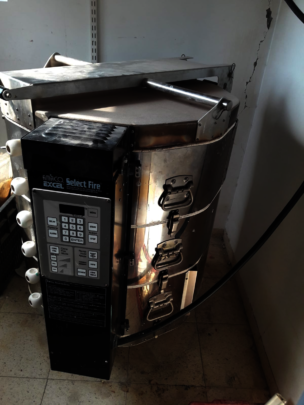 Beit Uri supporters,
We recently completed a wonderfully exciting GlobalGiving campaign exceeding our $15,000 goal to update the run down arts and crafts equipment used daily by over 70 Beit Uri special needs residents.
The high-quality products created and produced by the many workshops in the village work throughout the year producing candles, baskets, ceramics, recycled paper items, wool and weaving masterpieces, carpentry and mouth-watering baked goods and a wide selection of jams. All are sold in the in-house café gallery and in country-wide bazaars, where Beit Uri residents proudly sell their wares.
The first long overdue and eagerly awaited-for purchase with your donations has been the ceramic kiln used to fire bowls, mobiles, wall hangings, kitchen utensils and tableware.
With improved equipment we will be able to enhance the effectiveness of the residents' employment, by creating higher-quality goods and help increase Beit Uri's overall sustainability.
Our own son living in Beit Uri, plays his part in producing and working in a unique environment and together with all his peers gains a great sense of pride in giving give back something to the society that cares for them.
Thank you so very much for your generosity and for being part of this wonderful project. Happy Thanksgiving, Happy Chanukah and Happy Christmas to all our donors !
WARNING: Javascript is currently disabled or is not available in your browser. GlobalGiving makes extensive use of Javascript and will not function properly with Javascript disabled.
Please enable Javascript
and refresh this page.