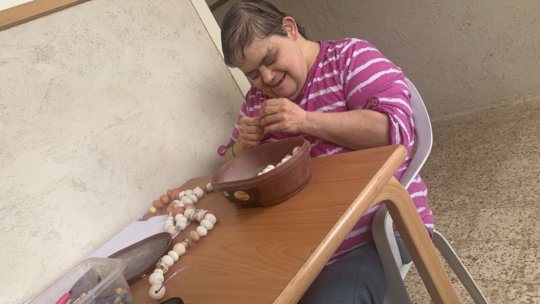 Quarantine and isolation have become the norm over the last few weeks in Beit Uri. Following routine ministry of health testing for the entire home, one out of the 118 tests came back positive !
A repeat test a few days later showed a false-positive result, but immediate isolation had already kicked in for 53 year old Reizele - confined to a seperate fully-equipped corona wing with a dedicated care giver living with her for an entire week.
Parallel to this, the house Reizele lives in started 10 days of quarantine with 15 residents and 6 staff members confined to their residential building. A demanding reality for an already challenged population.
Reizele spent her days drawing and illustrating pages of stickers and her own designs; stringing ceramic beads to produce necklaces and hand made mobiles - creative activites she works in and truly loves. Music was played and films watched on a TV screen enabling the week to pass with smiles and laughter...and most importantly in good health !
The quarantined residents had sports, art, baking and music activities in their own house which fortunately has a large deck and fenced in garden for multiple outdoor activities.
The Israeli Ministry of Health subsequently requested weekly testing for all Beit Uri residents and staff members in a valiant effort to keep Beit Uri Corona Free !!
Thanks for helping Beit Uri staff continue to be creative in caring and enbaling all to stay protected and occupied.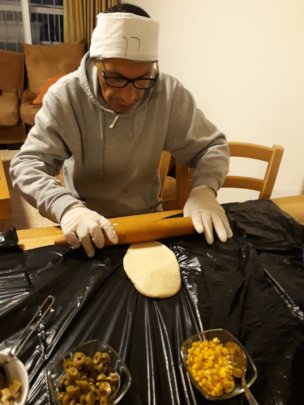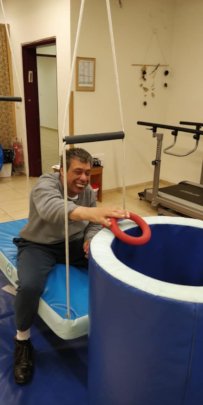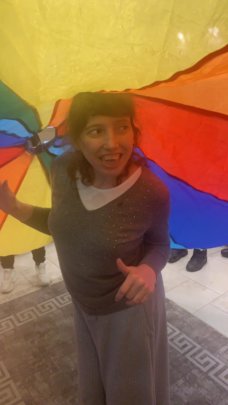 Creativity in isolation is the name of the game in Beit Uri. Small groups have full days of arts, music and sports activities. Morale is high and sanitization and cleanliness a priority. Extra staff hours, psychological care for residents yearning for human touch and outings into the community require special attention. Working to keep everyone healthy and happy has been the main theme throughout the village. With GlobalGiving funding therapeutic materials have been purchased and used on a daily basis.
We will truly be measured on how we look after the weakest links in our society and your support helps us through the long tunnel out into the sunshine !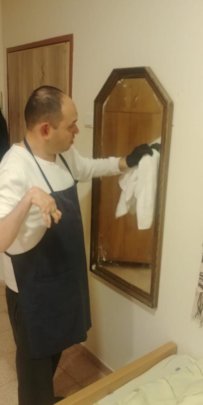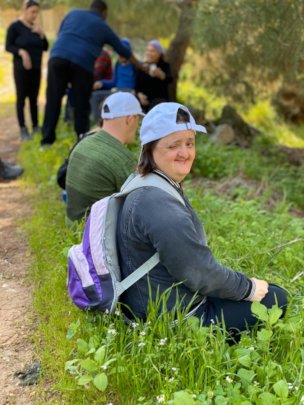 Happy Zeevi was Beit Uri's poster boy making candles for many, many years. During the course of the GlobalGiving campaign our popular candle-maker, one of over a hundred residents, developed signs of early dementia, often looking lost and forlorn, unable to remember how to make candles, losing all desire to leave his residential home and walk out into the spacious green areas. The staff decided a change in jobs would be a possible trigger and it was agreed to move him to the carpentry workshop. This has proved a positive step and although often confused and sad, he arrives every day and on many occasions can be found smiling with a saw in his hand, eager to carve out a creation in this bustling carpentry environment.
Your donations have contributed towards the purchase of a multi-function, much-needed combiner tool which now enables all the carpentry participants to cut, feed wood, trim boards, design patterns and make holes or special shapes to perfect the many pieces of furniture produced - beds, tables and doors as well as household items for sale in the in-house gallery.
Thanks for helping start the New Year with the purchase of a piece of fine machine technology. Come and visit the bustling carpentry corner in Beit Uri and see for yourselves how you have made a difference in the lives of residents in this very special home !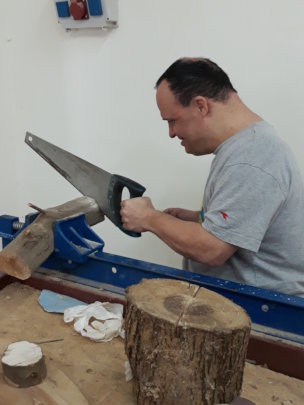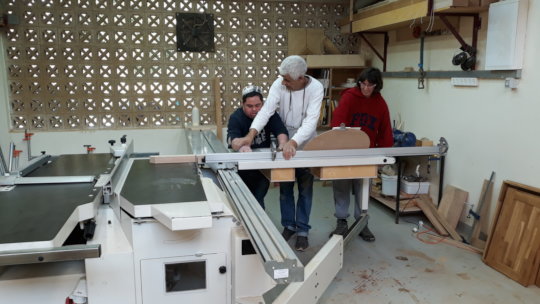 WARNING: Javascript is currently disabled or is not available in your browser. GlobalGiving makes extensive use of Javascript and will not function properly with Javascript disabled.
Please enable Javascript
and refresh this page.