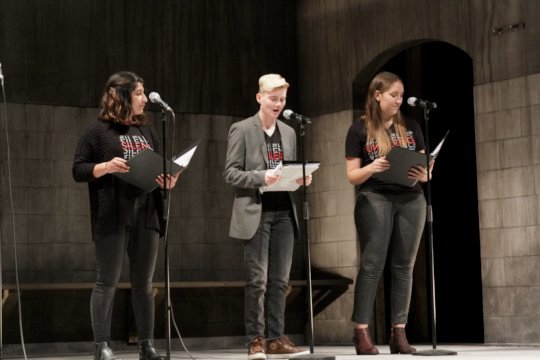 The Unsilence team has continued growing their efforts toward breaking down the barriers to healthy conversations around mental health and suicide. In the past month alone, the number of educators using the Tomorrow Educators Guide has increased by 70%. Unsilence has also been working to establish new partnerships that will increase reach and impact.
Most recently, Unsilence Executive Director, Annie Rezac, spoke on a panel regarding current mental health resources in Chicago at Sip of Hope in Logan Square. Sip of Hope is the world's first coffee shop where 100% of proceeds support proactive suicide prevention and mental health education.
On November 26th, Unsilence hosted their annual benefit, SOUNDS of UNSILENCE, where marganizled voices were lifted up through song, poetry, and storytelling. Performers (both professional and emerging youth) modeled vulnerability and bravery in telling their stories of mental health, addiction, suicidality, and identity.
Unsilence has also produced their first awareness video to spread the contagious message of unsilencing. Thank you all for your support in this journey of breaking stigmas and increasing narratives of inclusion and inspiration.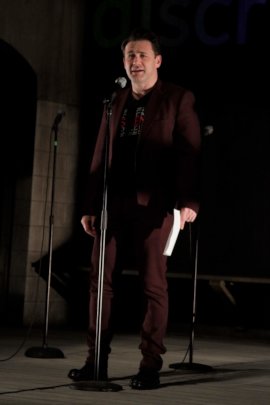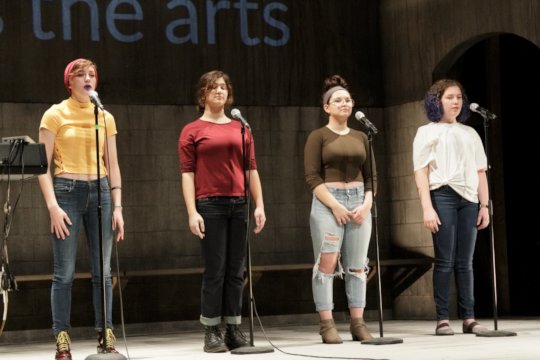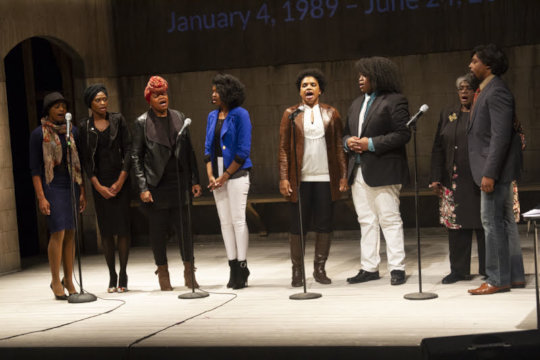 Links:
The Unsilence team worked throughout the summer to build new connections and raise our profile with various schools and community organizations to foster placement for "Tomorrow". We had a successful summer event, SHADOWS: a human rights quest, that educated Chicago communities about social issues, including mental health. We also officially announced our partnership with Shameless, an interactive music-making program that helps students give voice to their vulnerabilites.We have seen our outreach and messaging efforts lead to a 14.62% increase to the web traffic to "Tomorrow" in the past month alone.

As we enter the 2018-19 school year, we are primed to place "Tomorrow" in more schools to help start even more conversations about mental health and well-being. We are currently in the proposal stage with various public and private schools in the Chicago area, including Barrington High School and Middle School, Bernard Zell Anshe Emet Day School, Bell Elementary and more!
Links: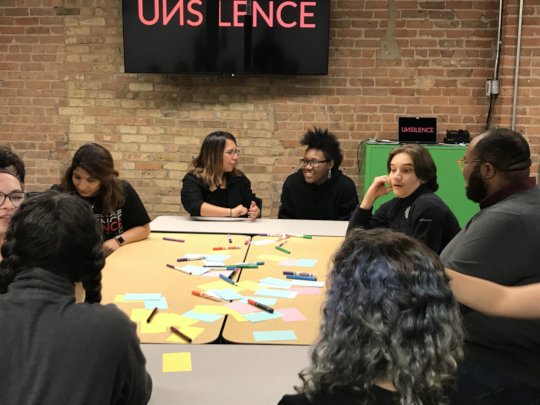 Thanks to the generous support of our donors, Unsilence has been able to bring tough conversations of mental health and suicide to more than 30 schools, training nearly 100 educators since March 2018. Using the interactive feature, TOMORROW, Unsilence has engaged educators and students in the critical conversations of how suicide is silenced personally, culturally, and institutionally, and why it is so important to find creative solutions to unsilencing suicide at every level.
Recent statistics released by the Center for Disease Control state that suicide rates in the U.S. have increased more than 25% since 1999. Specifically, the rate for women has increased by 45% from 1999 to 2014. This data along with the latest celebrity deaths by suicide have brought the urgency of this topic back into the spotlight. It is critical that we continue having deep and meaningful conversations about mental health and suicide in order to unpack the collective trauma happening in our society.
On May 20, 2018, Unsilence hosted a Teen Leadership Workshop attended by youth from across the city. The focus was on unsilencing taboo issues of human rights. The most talked about issue during the workshop was mental health and suicide. One student stated, "Suicide is a topic that we should talk about but we don't talk about because we're afraid of it. Or like…we don't know how. And so like, the fact that we have a voice here, it matters because sometimes we don't always have a voice."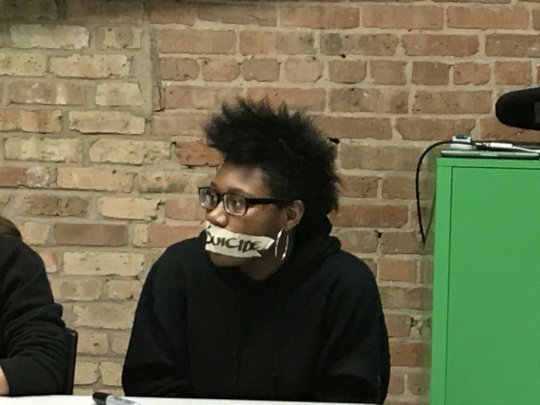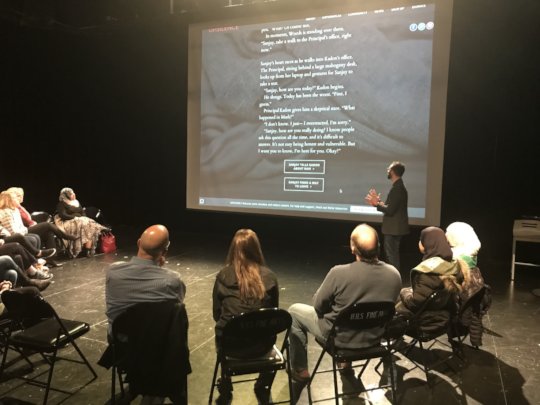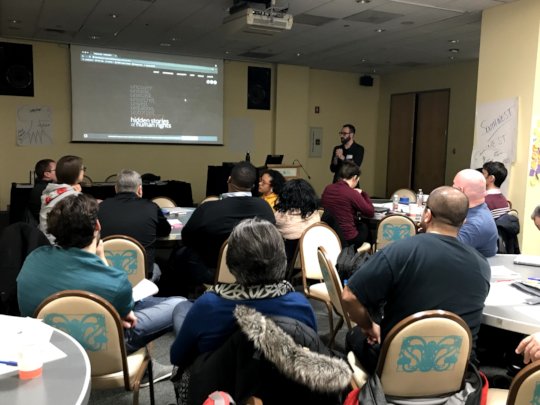 Links:
WARNING: Javascript is currently disabled or is not available in your browser. GlobalGiving makes extensive use of Javascript and will not function properly with Javascript disabled.
Please enable Javascript
and refresh this page.